Aishwarya Sharma REVEALS Pakhi's Character Affected Her MENTAL Health, Says 'Neil Bhatt Told Me We Are Doing TV Show, Don't Take It Seriously'
'Ghum Hai Kisikey Pyaar Meiin' actress Aishwarya Sharma reveals playing Pakhi's role affected her mental health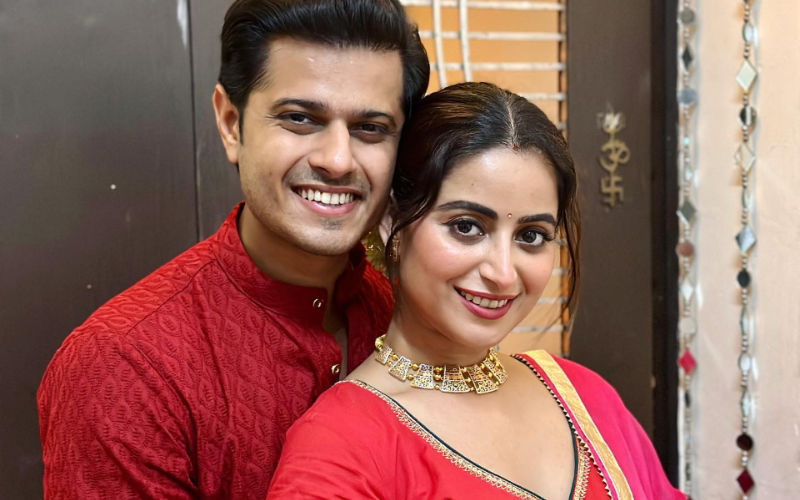 Aishwarya Sharma is currently seen playing the role of Pakhi in Star Plus's popular show 'Ghum Hai Kisikey Pyaar Meiin'. The actress has been facing severe criticism on social media for her grey-shaded character for quite some time now. From getting trolled to being mocked by netizens, Aishwarya is often at the receiving end of trolls because of her role. In a new interview, Sharma opened up about portraying Pakhi on the small screen and revealed the role affected her mental health.
Speaking with Pinkvilla, the actress stated in the beginning when her character used to get jealous, she would ask herself why Pakhi is feeling that way. Aishwarya also mentioned she talked to her husband Neil Bhatt about it and he advised her to not take the show seriously.
She was quoted as saying, "Yes, it did affect me mentally in the beginning when Pakhi started feeling jealous. I used to think, why is the character feeling jealous, she should move on. My thoughts would continue separately. If a person is not responding, it's clear that Virat doesn't love Pakhi anymore, so, why she's going behind him? Is she mad to do that? I used to talk to Neil (Bhatt) about this 'Why is she doing this? She's very intelligent and she should think about herself. She's a travel vlogger and should be career-oriented.' Then he told me, 'Baby, we are doing a television show, please don't take it seriously.' Now, I am used to it and whatever comes my way, either positive or negative, we have to perform convincingly and we are doing our jobs and I am happy."
ALSO READ: Ghum Hai Kisikey Pyaar Meiin Fame Aishwarya Sharma Has A HILLARIOUS Message For Her Trolls; Says, 'If You Don't Like Me…'
Aishwarya went on to add that she feels fortunate to be a part of the show that is always in the first or second position on the TRP list. Notably, last week, the show secured the first spot on the TRP list along with Anupamaa.

Ghum Hai Kisikey Pyaar Meiin, which is a loose adaptation of Kusum Dola, also stars Ayesha Singh in the lead role. The drama series premiered on 5 October 2020 on Star Plus.