SHOCKING! 'Neymar Asked For Sex With Both Of Us': OnlyFans Model Key Alves reveals PSG Star's Alleged Threesome Request Involving Her Twin Sister-READ BELOW
Key Alves has admitted that she could earn a lot more money in her new career as an OnlyFans model compared to the previous one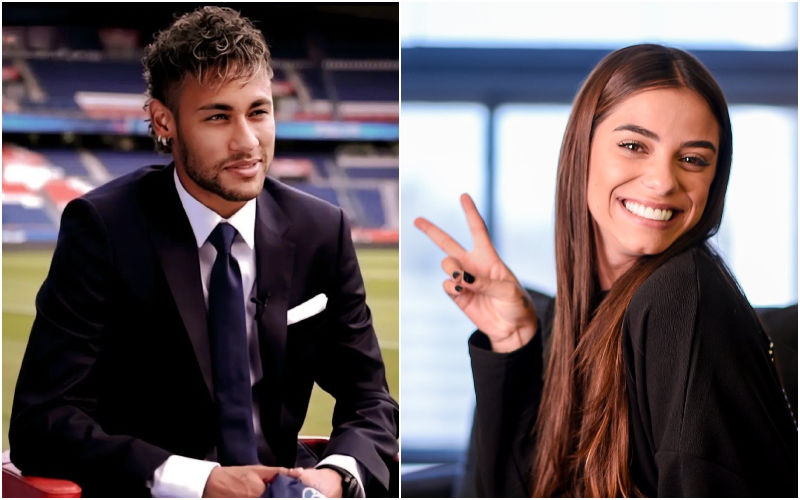 Neymar has once again grabbed the headlines for all the wrong reasons. Key Alves, a former volleyball player and current member of XXX OnlyFans, has alleged that the ace footballer once requested to be indulged in a threesome with her twin sister.

The alleged incident occurred after the 23-year-old native of Sao Paulo quit competitive sports to become a star in the adult online entertainment industry, and made it to the headlines in 2022.
Key has admitted that she could earn a lot more money in her new career as an OnlyFans model compared to the previous one. As per the reports, her fanbase includes Paris Saint-Germain forward Neymar as well. She revealed that while participating in the Brazilian Big Brother competition, the 31-year-old footballer allegedly made an inappropriate proposition involving her sister, Keyt.
Key was seen making an appearance on the reality competition, 'Big Brother', a fellow contestant verified that the Brazilian international footballer had made an extremely lewd proposition involving her sister.
Keyt is the twin sister of the OnlyFans model, and Neymar reportedly desired to have intercourse with both of them. "You know what [Neymar] said? If he could have sex with both [of us]," said Alves.
Meanwhile, on the professional front, Neymar was transferred from Barcelona to PSG for a record-breaking fee of €222 million (£197 million/$236 million). However, Neymar's future at PSG is a subject of ongoing discussion, but he is under contract there through 2025 and is said to have no plan of leaving despite frequent links to top Premier League clubs.
Image Source: Instagram