SHOCKING! Sex Toys Recovered From Bengali Actress Arpita Mukherjee's Flat; Actress Sreelekha Mitra Takes A Nasty Dig
ED recovers a huge amount of money and sex toys from Arpita's suburban residence in south Kolkata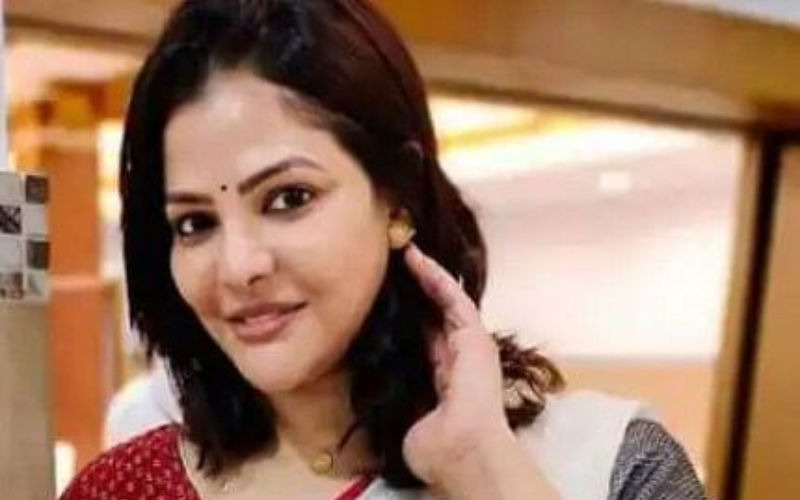 Bengali actress Arpita Mukherjee has been making headlines ever since her name was linked to a scam involving her friend and former West Bengal minister Partha Chatterjee. As per reports, a huge amount of money was recovered from Arpita's suburban residence in south Kolkata in a search conducted by ED. Now, as per the latest buzz, not just money, the investigation officers also found several sex toys from Arpita's house. Shocked right?
Mukherjee recently got arrested in connection with a school job scam in West Bengal. A TOI report stated that several sex toys, a silver bowl which is said to be given to the newly married couple, and other things were found at Arpita's flat. It is being said that through these sex toys, many unknown aspects related to Arpita-Partha Chatterjee's personal life or sex life may come into the limelight.
Meanwhile, after sex toys were obtained from Arpita Mukherjee's residence, actress Sreelekha Mitra shared the news on her social media handles and wrote, "Ahare... Parthababu can't make a wish? Listen, age is not a barrier, caste is not a barrier, Sex baar baar #EgiyeBangla. Did Partha failed? Nation wants to know."
On Sunday, when Arpita Mukherjee was being taken to the court, she told the media that she is innocent and that she has no association with any political party.
On the work front, Mukherjee has acted in six Odia films including 'Bande Utkala Janani' and Ashok Pati's 'Prem Rogi', both the films were hit at the box office. She has also been part of several Bengali films like 'Bhoot in Roseville', 'Jeena the endless love', 'Bidehir Khonje Rabindrahath', 'Mama Bhagne' and 'Partner.'
Image Source: Google