Sofia Hayat Hospitalised Again After She Collapsed While Doing Chin Stand Yoga; Bigg Boss 7 Contestant Says 'Felt Like Having Organ Failure'
Former actor Sofia Hayat got admitted to hospital again after she collapsed while doing chin stand Yoga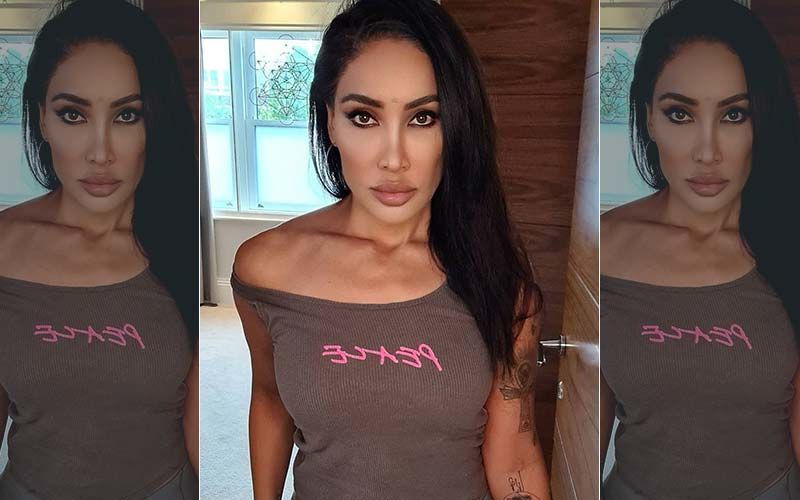 Bigg Boss 7 fame Sofia Hayat was admitted to hospital again she was collapsed. The former actor was immediately rushed to the UK's Chelsea and Westminster hospital where a few tests of her were done. Sofia in a recent interview opened up about her near-death experience and stated she felt like having an 'organ failure' when she collapsed. The model also revealed that she collapsed while she was doing chin stand Yoga as she 'popped something' in her upper chest.
She added that she is now careful not to over-exert herself. She also mentioned that no matter what social media tells people, we need to be gentle with ourselves. When I collapsed and was hospitalised I felt like I was having an organ failure. There was a wonderful nurse assistant, who helped me open my eyes," Hayat asserted.

Earlier, she was admitted to the hospital due to extreme fasting. In July this year, Sofia was hospitalized after her body salt levels dipped dangerously low while she was during the body cleanse practice by fasting. For the unversed, the 37-year-old model quit acting and embraced spirituality by becoming a nun in 2016. Sofia, who is known for her stint in the reality show Bigg Boss, has been away from the entertainment industry for the past six years.