Telugu Superstar Vijay Deverakonda Speaks On Being A Force To Reckon With-Exclusive
Vijay Deverakonda's name is symbolic of superstardom. The actor enjoys a massive fan base and never fails to impress his fans. Vijay speaks about his success and his lockdown days.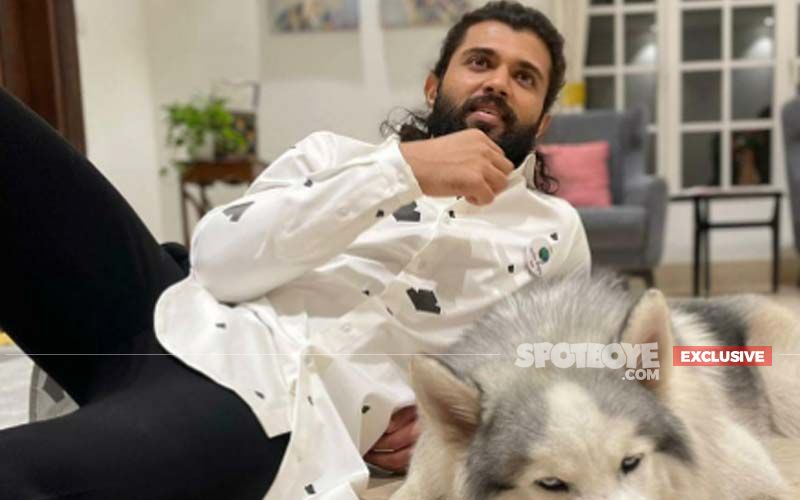 As we moved into a new year what were your thoughts?


I think I should change my profession.
Why, and do what???!!!
Either to become a cook or get into the food business, or get into the army or a gun shooting business or into the car or bike racing scene.
Okay then. So were you spending your time during the lockdown?
I caught up on my pending sleep for the last two years. shut off my brain for the first time in ten years. But it has turned back on since the last few days.
So what is your brain telling you to do now?
I am doing some cooking, I'm constantly hungry. I workout so I can eat. I am catching up on some OTT shows.
Your thoughts for your fans during these trying times?
It's a strange time. I wish I could be there for each one of them, make sure all have the basic necessities.
What do you feel about the pandemic?
Many generations have braved and fought many things. Some saw and survived the British rule, others dealt with the Partition, they dealt with poverty, epidemics and wars. Our generation's battle is this, and we have to protect ourselves and our families by not letting the virus get to us, and the way to do it is to stay home. And soon, this too shall pass.
Anything else?
Anything else I say will become serious. I don't want to burden our people who already are dealing with so much. So consciously trying to tell you the lighter side of my lockdown. We were bombarded everywhere by the troubles accompanying the lockdown. I just want them to smile. We have to smile through this.
Tell your audience about the films you have enjoyed?
Kumbalangi Nights loved it. Trivia- I make a guest appearance in it.
Where????
You have to spot it. Hint: location is a movie theater. Blink and miss appearance hai woh
Did you see this superstardom coming your way?
It just happened. The volume of interesting work that is offered, exciting new talents and big names that are keen to collaborate make it hard to say no. And if during any year I have three releases, there may come a year soon when I have none. If I don't like any of the scripts, I will say no to all of them. There is no insecurity about my career. But I am cutting down on work from next year, I want to spend more time on each project from start to finish. Enjoy it. I don't like the pace I am working at currently.
Your rise as one of the top actors in Telugu cinema has been quite spectacular. How has your life changed during the past two years?
I've been working so much that I haven't had time to notice what's happening around me. Maybe it's better to not see the change around me. Do I even need to notice that change is another question I ask myself? I enjoy doing my work and living my life at my lazy pace.
What is your take on the way the MeToo movement has impacted the Indian film industry? Are you more guarded with your co-stars than you used to be?
Live and let live. Cause no harm. Mind your own business. Chill and be happy. These are my moral standards, that's all I'll hold myself responsible to. Nope, MeToo hasn't changed my rapport with my co-actors. I am as chilled-out with them, as they're with me. I don't know what impact it has had on the industry, but the concept of harassment anywhere makes me pissed from my core.
Your Arjun Reddy was remade in Hindi as Kabir Singh your take on the new actor Shahid Kapoor playing your role, and title?
I used to trip on Shahid's Ishq Vishq and I struggled for days to get tickets to Kaminey. I danced my ass off to Dhan-tanaa from Kaminey with my friends behind closed doors. So it's extremely strange when I think of the fact that he played the role I did.
Image source: Instagram/thedeverakonda/youtube/T-Series