THIS Popular Singer REGRETS Not Sharing Her Pregnancy Photos Because Of Trollers And Past Miscarriage: 'I Was Scared'
This Bollywood playback singer regrets not sharing her photos during her pregnancy due to trolling, scroll down to find out who is she!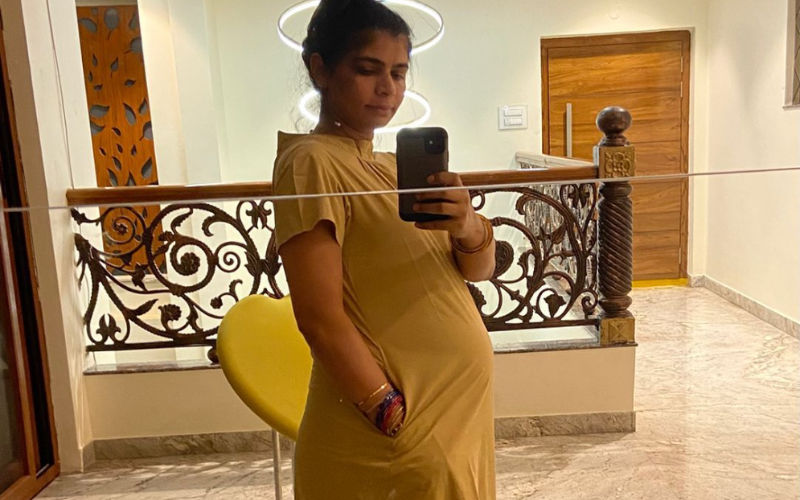 Embracing motherhood is indeed the most beautiful phase in every woman's life. Notably, ladies in Bollywood often document their pregnancy journey on social media by sharing their baby bump photos. However, singer Chinmayi Sripada was an exception to this and she feels regretful about not sharing her baby bump photos. In her latest post, Chinmayi revealed she did not post any of her photos during her pregnancy because of her past miscarriage and nasty trolls.
She dropped her first photo flaunting her baby bump for the first time and this was the only selfie she took during pregnancy. The ace singer looked lovely in a yellow maxi dress while taking a mirror selfie. Alongside it, she wrote, "The only selfie I took throughout pregnancy. The only. Here at almost 32 weeks." She also posted a video of her wherein she explained that now she does not really care if people think her babies are born through surrogacy. She added their opinion of her is not her problem.
In the video, Sripada said, "I posted a photograph of myself from 32 weeks pregnant just because I think now I have a little bit of regret about not taking more photographs. But I have already mentioned on my YouTube channel I was slightly mind messed that I should have a healthy pregnancy especially post my miscarriage. After 32 weeks, or even after then, I think I was scared… I was still showing up at dubbing, and recordings and telling people not to take any photographs, and completely respect my privacy. I even had a press meet around the time, and even then the media was really respectful."

Chinmayi Sripada got brutally trolled after several netizens claimed that she welcomed her twin babies through surrogacy. The playback singer gave birth to a baby boy and a baby girl in June 2022. She also posted a photo of her breastfeeding her twin babies.