THROWBACK! Mia Khalifa Invites Netizens Wrath As She Calls Men 'CHEAP, EASY'; Users Troll Ex-Pornstar For Double Standards!
Mia Khalifa was called out for her double standards as she had once said that 'getting a man should not be a goal in life'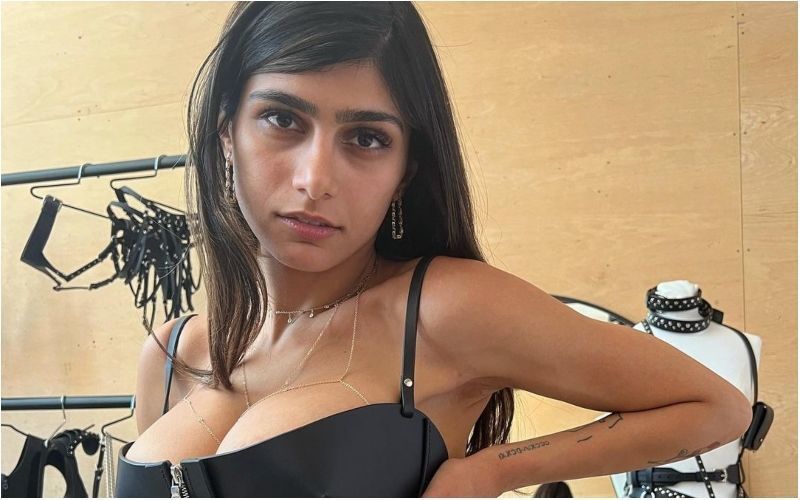 Mia Khalifa needs no introduction! The former-Pornhub legend does not like mincing words and she often goes vocal about the issues that interest her. However, in the process to speak up her mind, she often sparks controversies and she once decorated the headlines for calling men cheap and easy.

"Men are the easiest thing in the entire world. If you are wondering how you and another woman got the same man, it is because men are the easiest thing in the entire world. I have never wanted a man and not gotten him. Do you have an idea how many men I have wanted me and not gotten me?" Mia had said responding to a user's clip via TikTok.
Interestingly, Mia was honest to have admitted to having slipped in the past for certain men. She further added, "Granted some dusty's have caught me slipping, but there has never been a single man that I have wanted that I have not gotten because men are cheap."
*most men are easy. Men who know their worth will only smash her

— ۗۗۗۗۗۗۗۗۗۗۗۗۗۗۗۗۗۗۗۗۗۗۗۗMike Jones (@MikeIsNotw) July 4, 2022
I completely agree with her when she said that she didn't want "a man ever".....I guess even before she was touched by any man, she wanted "many" men. And men obliged her because most men still are chivalrous enough to oblige women 😁

— SuMyth (@sumiitz) June 26, 2022
Mia's video instantly went viral and was viewed more than 9.3 million times. Her clip drew more and more attention as the days passed by and many even shared they views about the same. There were many who supported her opinion. On the other hand, many trolled Khalifa for her double standards.
A user wrote, "Most men are easy but a man who will know his worth will only smash her." Many called her statement ironic. Another user wrote, " Mia Khalifa calling men cheap and easy is the most ironic statement."
To everyone's surprise, reports suggest that most of the content she created was done only over a span of three months. Following this she promptly made her exit from the industry!
Image Source: Instagram