THROWBACK! Saif Ali Khan Reacts To A Cricketer's Mean Comment About His Father Mansoor Ali Khan Faking Eye Damage! READ BELOW
Mansoor Ali Khan, popularly known as 'Pat' was the only cricketer who played for both India and England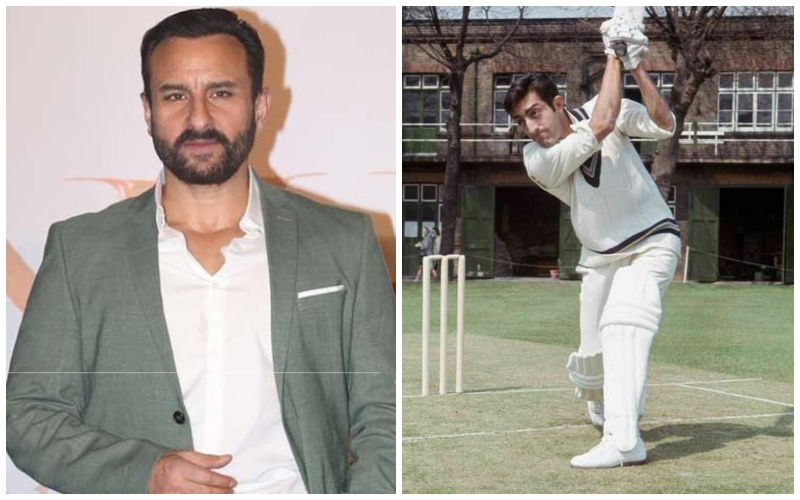 Saif Ali Khan, in a previous interview, reacted to the popular cricketer, Geoffrey Boycott's insensitive remark about his father Mansoor Ali Khan, claiming that the cricketer lied to the world about his affected vision, since he disbelieved any cricketer could play Test cricket with one eye. The actor recalled how he was disheartened and shocked to hear one of his favourite cricketers mouthing such claims about his father.

Mansoor Ali Khan Pataudi has been honoured with countless accolades and honours to his name. To everyone's surprise, his cricketing genius was truly discovered at an early age and he was declared as the capital of the Indian cricket team when he was merely 21 years old.
👕 46 international matches
🏏 2793 runs
💯 6 centuries

✅ Faced the most number of balls (554) in a single Test batting at number 6.

Remembering India's former captain, Mansoor Ali Khan Pataudi, on his birth anniversary 🙏🏼

📸 BCCI pic.twitter.com/fgWK4r8W2u

— Sportskeeda (@Sportskeeda) January 5, 2022
Unfortunately, his cricket career took a backstep in 1961 he met with a car accident, that claimed his right eye, which was damaged by a shard of glass from the windscreen. While several medical personnel advised him not to pursue his passion of cricket as it had severely affected his vision, he continued to do so and chased his dreams with his one-eye vision itself.
Interestingly, despite his impairment the Indian cricketing legend created records in the cricketing world with his one-eyed focus and immense confidence.
Reacting to Geoffrey Boycott's statement in a previous interview with Sportskeeda, Saif Ali Khan, "Boycott, who I really looked up to, made me really angry one day. He said, I heard about your father, it's not possible to play Test cricket with one eye. I asked him if he thinks my father is lying, to which he replied, yes! I think he's making it up."
Further into the interview, Tashan actor also revealed how his father got upset as well as immensely angry hearing the remark of Geoffrey Boycott's claims about his play style and shared how for the first time the latter reacted in a rather arrogant manner.
Saif mentioned: "I told my father that, and he got really annoyed. He said, 'Well, I was bloody good with two eyes. I'm just good with one.' That was the only arrogant remark I ever heard him make. If he didn't want to tour, he would say he wasn't available. He said it was a game and he was losing interest in the game in the '60s because he thought there was too much cricket."
Mansoor Ali Khan, popularly known as 'Pat' was the only cricketer who played for both India and England. He played Test cricket for the English team in the 1930s, before becoming captain of the Indian team that toured England in 1946.
Image Source: SpotboyE/Twitter/BCCI