Tokyo Olympics 2020: Indian Men's Hockey Wins Bronze; Shah Rukh Khan, Akshay Kumar, Taapsee Pannu Congratulate The Team For Their Historic Win
After Indian Men's Hockey Team won bronze at Tokyo Olympics 2020, celebs like Shah Rukh Khan, Akshay Kumar, Taapsee Pannu, Sachin Tendulkar, Narendra Modi and more are all cheers and congratulated the team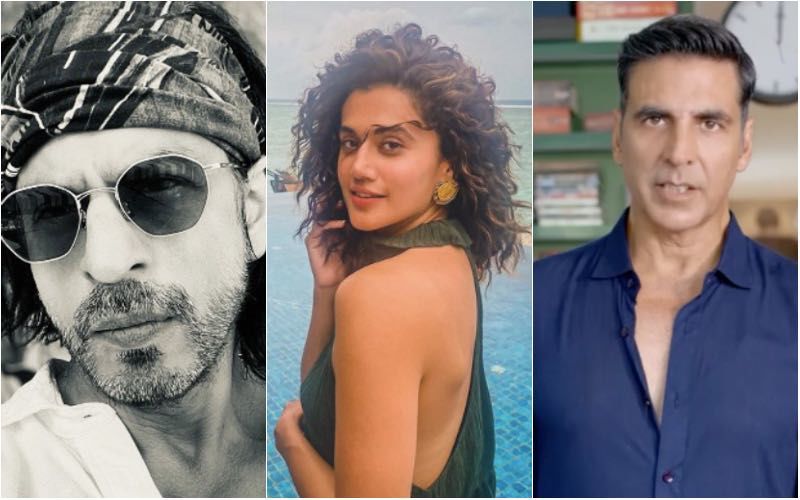 Much to everyone's delight, the Indian men's team has now won a bronze medal after defeating Germany 5-4 in the match. The last time India had won a medal in hockey was at the 1980 Moscow Games where they bagged gold and now after many decades, India has won an Olympic medal in hockey. As the nation is cheering 'India India' with full glory, stars from the entertainment fraternity and public figures Shah Rukh Khan, Akshay Kumar, Taapsee Pannu, Sachin Tendulkar, Narendra Modi and more are also cheering. They took to their social handle to congratulate the team.
Shah Rukh who also played a hockey coach in the super-hit film, Chak De India! took to his Twitter handle and wrote, "Wow!! Indian Men's Hockey Team Congratulations. Resilience and skill at its peak. What an exciting match." Akshay who also played a hockey coach in Gold tweeted, "Congratulations Team India on rewriting history! An Olympic medal after 41 years! What a match, what a comeback! #Tokyo2020"
Whereas Prime Minister of India Narendra Modi was proud of the 'Historic' moment as he wrote, "A day that will be etched in the memory of every Indian. Congratulations to our Men's Hockey Team for bringing home the Bronze. With this feat, they have captured the imagination of the entire nation, especially our youth. India is proud of our Hockey team."
The official Twitter handle of the Tokyo Olympics for India termed this win as 'A HISTORIC COMEBACK!' It read, "#IND men's #hockey team came back 3-3 in the first-half against #GER and took the lead in the final 30 minutes to win the match 5-4 and the #bronze #Tokyo2020 | #UnitedByEmotion | #StrongerTogether"
Congratulations to India's Hockey Team!
Image source: Instagram/ iamsrk/ akshaykumar/ taapsee