UFO Spotting Confirmed By Pentagon? US Releases VIDEO Of Orb-Shaped Object Flying Over South Asia at Super Speed-WATCH
The Pentagon has released two videos this month, the second of which shows a UAP 'unexplained aerial phenomena' - the US's new term for a UFO - flying over South Asia earlier this year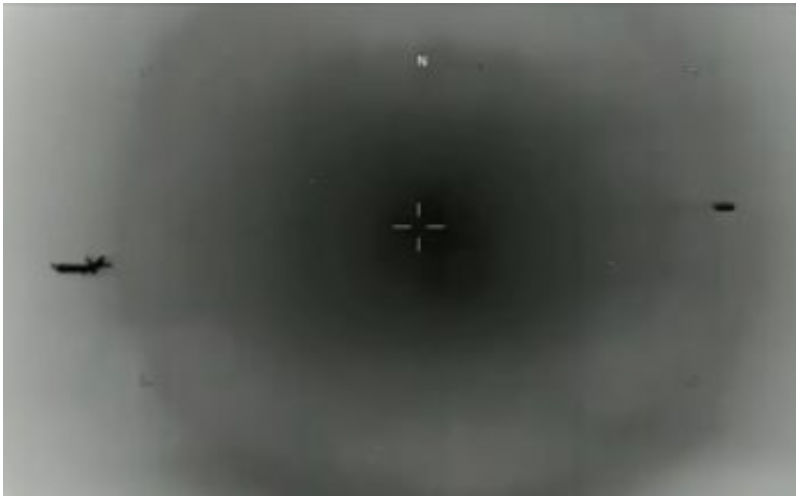 The internet has apparently discovered a newfound interest in UFOs and unravelling the existence of aliens. UFO sightings have become a common phenomenon and now a new video of the extraterrestrial spacecraft has caught everyone's attention.

However, the object was most likely a 'sensor artefact', as per Dr Sean Kirkpatric, who told the Senate Armed Services Subcommittee on Emerging Threats and Capabilities that this matter had been 'resolved'. The latter informed the committee that a thorough study is scheduled for publication in the summer. He also added that there is currently no solid proof of extraterrestrial life or alien activity.
The declassified video which was taken by an American MQ-9 Reaper drone and it showcases a group of people in a desert environment being watched, was displayed to the hearing.
A flying orb, however, suddenly flies towards the million drones and swiftly passes underneath it in the video.
The tapes were presented to the committee by Dr. Kirkpatrick, the head of the All-domain Anomaly Resolution Office (AARO), to illustrate how the military tracks and classifies UFOs.
Kirkpatrick told the Senate subcommittee that there are now more cases than the 350 reports that were referenced in an unclassified intelligence assessment on UAP that was published earlier this year.