VIRAL! Desi Uncle Sets The Dance Floor On Fire With His Saucy Moves To THIS Bollywood Song; Internet Is Mighty Impressed
In India, the moniker 'dancing uncle' is used for men who are above a certain age and go all out to show their dancing skills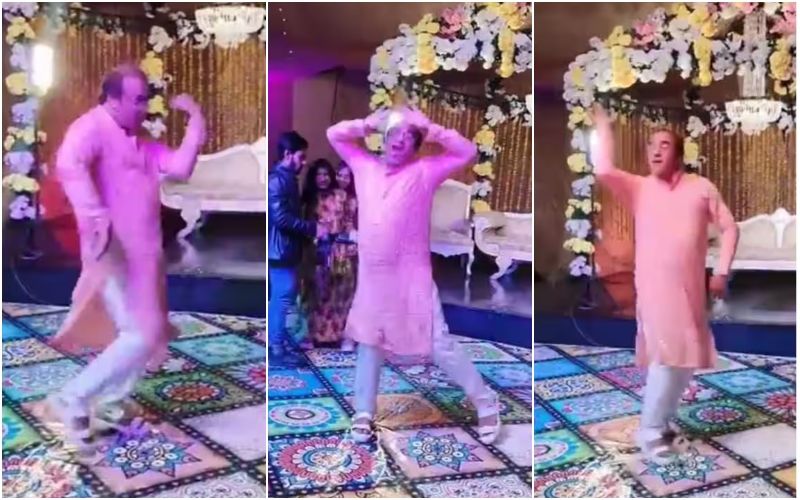 Some have waited all their life to steal the show by showing off their moves and something similar occurred when a desi uncle flaunted his saucy moves leaving the internet stunned. A video of the same has taken over the internet and netizens are finding it hard to comprehend, what exactly happened.

In a new viral video, a desi uncle displays an eye-popping performance at a wedding and everyone can be heard cheering and wooing the man. The desi uncle might be dismissed as a "normal boring aged man" at first looks, but when he gets on the dance floor, he lets his moves do the talking as he puts on a tremendous display of mirth, festivity, confidence, moves, rhythm, and swag, the stylish confidence.
In India, the moniker 'dancing uncle' is used for men who are above a certain age and go all out to show their dancing skills, however, they are the ones who are in real terms enjoying life to the fullest as they nail it with their latent talent.
The video was shared by an Instagram user - '@aylogyworld' and it instantly received a thundering response from the netizens. Sharing the video, Aylogyworld wrote, "Mene b dekh lia ap b dekh len 😁"
Reacting to the video, many dished their comments as a few wrote: "Kya ho gya ha mardoo ko", "I wonder what his children might be thinking 😢", "Na ladka na ladki ise kahate Hain sursuri😂😂😂😂", "Infact in ki jawani me trans….r wala act pas ni hua tha na. 😡", "I have some serious questions", "New model aaya ab 😂😂😂😂".
Another user lauded the desi uncle as he commented, "What happen to this new generation!!! Aren't we suppose to be COOL…why can't we just appreciate his graceful dance ❤️…much better than most of the girls dance…why we want him to behave his age…old unhappy grumpy man.. if he is happy soul who enjoys his life .."
"everyone is judging him no one appreciate his moves he's good", a user wrote.
Well, the desi uncle definitely broke the social stigma with his dance moves and he proved that age is just a number.
Image Source: Instagram