Virat Kohli's Latest Shirtless 'Lost In Thoughts' Picture Is Screensaver Worthy, Take A Look
Virat Kohli's social media posts are always LIT. Be it his solo pictures or adorable selfies with wifey, is a PRO. Even his recent post on Instagram is worth noticing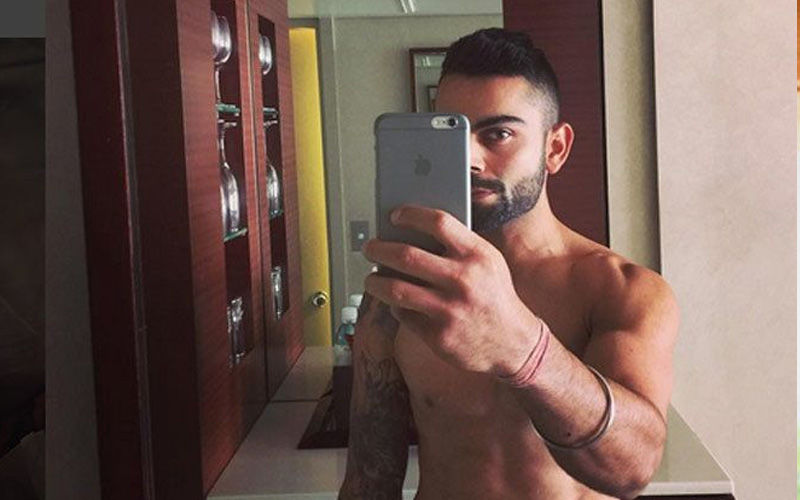 Virat Kohli's social media game is on point. Not once has he given us a reason to crib. He is quite active on social media and keeps posting some of his best selfies, pictures and videos for his fans. Recently he put up a shirtless picture on Instagram only to make us swoon. Even the caption that he has attached with the image is worth reading but that of course, only if you can take your eyes off him.
Virat Kohli
captioned the picture as, "As long as we look within, we won't need to seek anything outside." Seated under the moonlight on a log, Virat can be showing off his toned physique in full glory. The shadow and his reflection add to the aesthetics of the image. Anushka Sharma, you are one lucky woman to have him.
But here comes the funny part. Virat posted the same image on Twitter and his fans were quick enough to make a joke out of it. Cricketer Dinesh Karthik had to pay rupees 23000 for violating traffic rules recently and Virat's fans, pulled up this incident to ask Virat whether he paid the challan or not. "World's richest cricketer after paying traffic challans," wrote one fan while another wrote, "This is not a photoshoot, Chiku has just paid Challan.
World's richest cricketer after paying traffic challans

— Noorain shaikh (@_insaneInsaan) September 5, 2019
This aside, Virat Kohli is currently on cloud nine as his team won the Test series against West Indies. The team defeated the opponent by 2-0 and registered a clear victory making India proud.