Wendy Williams Has No Sympathy For Meghan Markle, Says 'You Knew Exactly What You Were Doing'
Recently, Meghan Markle gave an emotional interview that aired on ITV in the UK. The Duchess of Sussex shared about her struggles of being a new mother while being in the spotlight and now, Wendy Williams says she does not feel sorry for Meghan and she knew what she was doing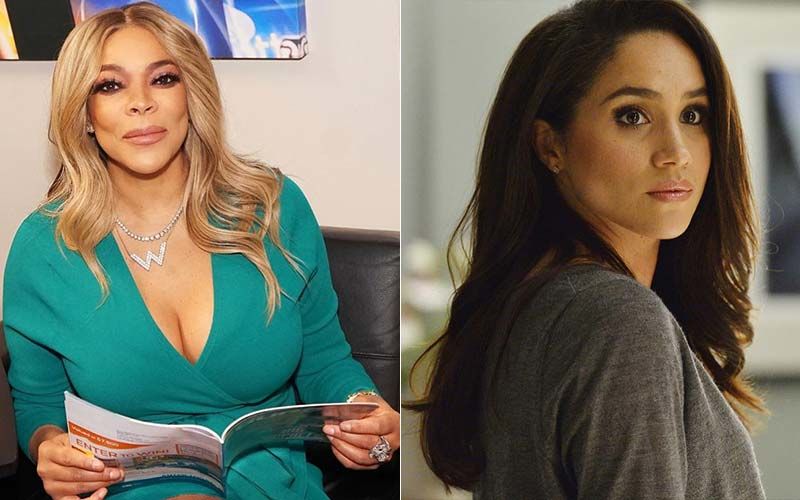 Meghan Markle's recent interview that aired on ITV in the UK, was quite an emotional one that most moms around the world could relate to. Showing a vulnerable, emotional side of hers in the interview with ITV's Tom Bradby, she talked about her struggles of being a new mother while being in the spotlight. Talking about all of it, she mentioned that nobody asked her if she's okay, "Thank you for asking because not many people have asked if I'm okay, but it's a very real thing to be going through behind the scenes," the Duchess of Sussex shared.
Now, American television presenter Wendy Williams, famously known for her talk show, said on the segment Hot Topics, "Meghan, nobody feels sorry for you. You knew exactly what you were doing. And I applaud her plot-ation on the royal situation. But please, don't try to garner sympathy from us. You knew what you were doing." She also shared her personal opinion and said that Meghan Markle should move to America so that she can avoid the British press."I mean, move to America and live part time in Africa like you want to do. You have to still go back to England. The thing about moving to America is, you're really kicking the royal thing out of your life. So have a place in all three places. Have a mansion in Malibu, a big hut ― I've never been to Africa, I don't know ― a big hotel or wherever you're gonna live in Africa and then have your royal palace-esque-type place in England,"
ALSO READ: Meghan Markle's Suits Father Wendell Pierce Defends Her; Says Negative Press Is Just An Example Of The Ugly Side Of Human Nature
Meanwhile, many came out in support of Meghan Markle. Only a few days ago, her on-screen father in the show Suits, Wendell Pierce defended her against the negative press in a recent interview with Metro.co.uk. He said, said that there are a lot of people who do not have our best interests at heart and also added, "'That's the ugly side of human nature and you try to not focus on that — you try to focus on the good side of human nature."
Image Source: Instagram/meghanmarkle_official/wendyshow