WHAT! Sonam Bajwa Is DATING Shubman Gilll? Actress Responds To Their Linkup Rumours And It Has Connection With Sara Ali Khan
Punjabi actress Sonam Bajwa reacts to her dating rumours with cricketer Shubman Gill and it has a connection with Sara Ali Khan!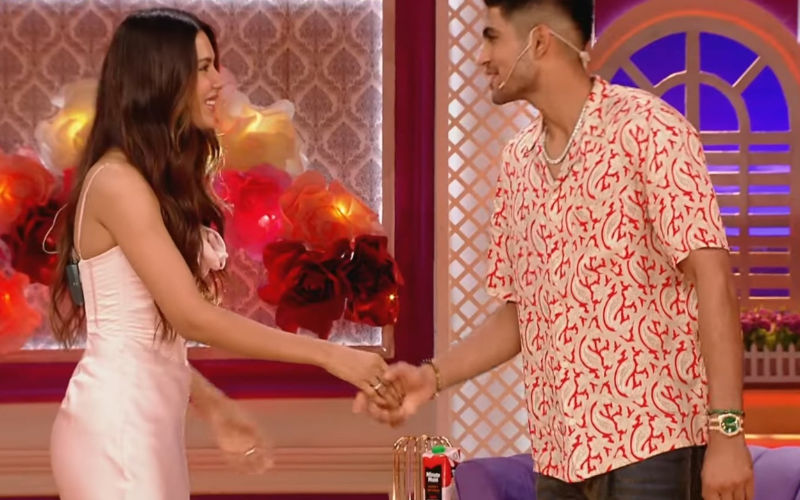 Indian cricketer Shubman Gill, who recently broke Sachin Tendulkar's record at the first ODI against New Zealand, has been in news lately for his alleged linkups. He was rumoured to be dating Sara Ali Khan and recently was linked with Sara Tendulkar. Now Shubman is being linked to Punjabi actress-model Sonam Bajwa. Yes, you read that right! A viral tweet claimed that Sonam was the reason behind the cricketer's recent achievement. And, guess what? Bajwa has reacted to it with Sara's connection!
The actress teased the cricketer with Sara Ali Khan's name. A Twitter user posted a smiling photo of Sonam shaking hands with Shubman and wrote, "reason behind gill's back to back hundreds." Reacting to this, the Guddiyan Patole actress said, "Ye Sara ka Sara jhoot hai." Her post went viral in no time with people assuming it could be actress Sara Ali Khan, while few speculated if the connection is with Sara Tendulkar. The cricketer was paired with Sachin Tendulkar's daughter a day ago. One of the Twitters users mentioned Sachin announced his daughter's engagement with Shubman after he broke his record by scoring 208 runs off just 149 balls and smashing an ODI double hundred. ALSO READ:
WHAT! Shubman Gill-Sara Tendulkar Are Getting ENGAGED? Tweet Claims Sachin Tendulkar Announces Daughter's Engagement After Double Ton Man Breaks His Record!
Last year, Shubman dropped a hint about dating Sara Ali Khan during his appearance on Preeti and Neeti Simoes's Punjabi chat show, 'Dil Diyan Gallan. On being asked to name the fittest actress in Bollywood, he took Sara's name. Not just that, when Sonam Bajwa asked him if he is dating Sara, the cricketer said, "May be." Adding to this, Shubman Gill blushed and stated, "Sara da sara sach bol diya. Maybe, maybe not."