When BTS Leader RM Had Disclosed He Sang Punjabi Song 'Tunak Tunak Tun': 'I Sang It When I Was A Middle School Student'
Here's what BTS leader RM had shared about him singing the Punjabi song 'Tunak Tunak Tun' sung by Daler Mehendi. The singer revealed some interesting details about him back in 2017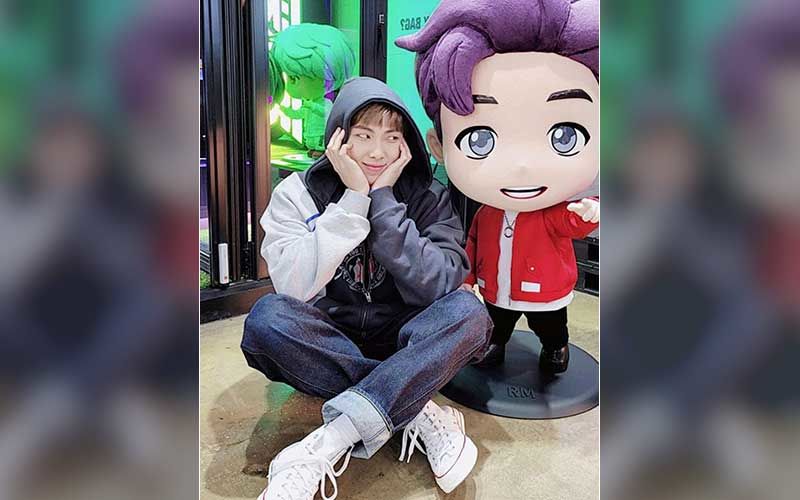 Korean boy band BTS has garnered a massive fan following across the globe, and in India as well. The boy band has managed to woo the masses with their super intriguing and popular hit songs. While BTS has acquired a fan base in the country as well, did you know that the boy band leader RM had made a surprising revelation while speaking about India. In an interview back in 2017, RM had revealed that he sang Daler Mehndi's popular Punjabi pop number Tunak Tunak Tun when he was in middle school.
Speaking with Rolling Stone, RM shared that the hit Punjabi song was quite popular in South Korea, much like the famous Gangnam Style in India. He said, "I could say that the most famous Indian song in Korea is Tunak Tunak Tun." The rapper added, "It's really famous. I sang it when I was a middle school student when I was 14." Apart from the music, RM mentioned that there are glimpses of India and its diverse culture in their books too. Explaining it in detail, the BTS leader said, "It's very famous here. We see it in textbooks, in fairytales. So we got so many fantasies; the mystery, the Taj Mahal, the beautiful people…"
Well, its quite known that BTS has not visited the country yet. But, the BTS leader voiced hopes of the boy band visiting India. In an interview with NDTV, RM said that if things get better amidst the global pandemic, then they want to be in India and see all the BTS armies. He also expressed that they want to say 'Namaste' and give their voices in person. RM said, "If the time passes by, and when these crazy things all finish then we want to be there and see all the armies in India, and have this energy together, dance together, sing together. So we want to really, say namaste, to really be there and just give our voices in person."
Image source: Instagram/ @btsnamjoon