World Choreography Awards Winner Suresh Mukund: 'It Is Such A Big Achievement As I Won In A Category That Also Had A Judge From The World's Biggest Dance Show'-EXCLUSIVE
Emmy nominated choreographer and leader of the Indian hip-hop dance crew Kings United, Suresh Mukund talks about his recent win at the World Choreography Awards and a possibility of a follow up the film after Remo D Souza's ABCD 2, which was based on his journey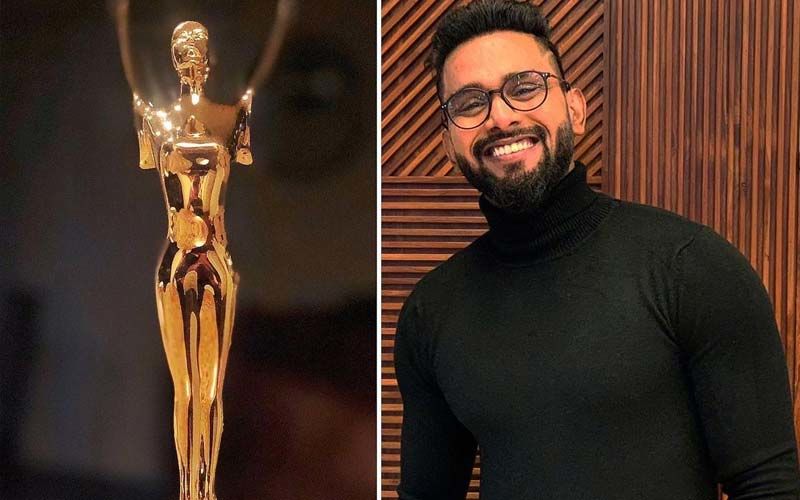 Recently, Emmy nominated choreographer and leader of the Indian hip-hop dance crew Kings United, Suresh Mukund, won the prestigious World Choreography Award in the TV Reality Show/Competition category. Suresh also led his team to victory in the third season of World Of Dance in 2019 and this award came for his choreography in the show.
For Suresh, it is a big step in his career. "This is definitely a big achievement for me and my team as we are the first Indian to get this honour. I think ever since we have won World Of Dance, there has been a lot of change in Indian dancers. Earlier when they were asked what they wanted to be when they grew up, they would use to say that they wanted to be like the popular dancers and choreographers, but now everyone wants to represent India internationally. And somewhere my team is also a part of bringing about that change," he asserts.
Suresh says that this change has been very positive for the Indian dance community. "Now, people believe that it is possible for Indians to achieve internationally in dance and several people have followed that after us. Winning this award as a choreographer is a big thing not just for me but for all dancers and choreographers in our country. I am sure this is just the start and there is a lot more to come and the next generation of dancers will be more creative and prepared for such honours. Right now, there are selective dancers from India popular worldwide, soon there will come a time when most of the dancers from our country will have international recognition," he says proudly.
In the same category that Suresh won, the other nominees included the likes of dancing legends like Mandy Moore and Derek Hough, and the latter was actually a judge on World Of Dance. "When I saw Derek's name, I felt so proud to have my name on the same list as him. Winning the award is such a big achievement as I won in a category that had a judge from the world's biggest dance show. It is like a dream come true as I have followed these dancers and learnt from them. Today, to be compared with them is something I will cherish throughout my life," he shares.

After his win, the whole Indian dance community congratulated Suresh on the big honour. "A lot of dancers and popular choreographers like Remo D Souza sir and Bosco Martis sir congratulated me after the win. Even a lot of celebrities messaged me to wish me and it feels good that people understand the value of this honour and appreciate it. Bosco sir messaged me that this is a big victory for our country and that one line was enough to know what he felt," he gushes.
Suresh and his team have represented India internationally on multiple occasions and every time they go on stage, Suresh insists that the feeling of pride comes naturally. "Our motto is to make a name for our team, but when we reach such a stage and we have our nation's flag in our hand, the feeling of pride naturally comes within. When we won World Of Dance, everywhere the news said that an Indian team won. There was no country from where we didn't get wishes after our win. I never planned in my life when I started my journey, that such international recognition will follow but now since it has, it fills me with pride," he smiles.
Kings United had their victory tour in progress, which got halted due to the Covid-19 pandemic, and that is something that still worries Suresh. "We had a tour to complete but couldn't due to lockdown. Our rewards, which were to be followed after our win, we got that only for a few months because of the pandemic. We couldn't even celebrate the victory and its rewards properly. But now, we want to make a comeback and once things get better, we will plan something better," he promises.
Even though he and his team have achieved so much, Suresh assures that there have been a lot of challenges as well through this path. "The biggest challenge I faced as a choreographer was to keep the team together. As much as it seems that the team is always happy and united from the outside, it isn't the same inside. A lot of ups and downs come, and even after winning World Of Dance, the clashes within our team had reached such a level that it seemed like we'd have to shut the team down," he shares.
Suresh goes on to add that such situations have come up before too, but they always still somehow talk and sort it out. "We have achieved some things which are out of the box and we cannot let them go. We have to stay together and take it forward. Our attitude is to stay together like a family, and all families have issues but they don't get separated. There are a lot of people in the team and everyone has their own dreams and approach to work. To maintain that was my biggest challenge and I have been doing that for 14 years now. It is a big-time and we are the only crew that has stayed together since then. Other groups from our time, no one even knows where they are and people don't even remember them. Ours is the oldest crew still together and relevant," he avers.
Remo's ABCD2, featuring Varun Dhawan and Shraddha Kapoor was based on Suresh and his team's journey to International Hip Hop Championship. Since then, they have achieved a lot more. So, any chance of a new movie on their journey? "We will announce something soon. Something very big is about to happen in our lives and it will be a turning point for us," he reveals. Suresh was also a part of Dance + season 5 as a captain, will he be a part of the next season as well? "We haven't been given any update about Dance+, so we have no idea about anything yet," he responds.
Image source: instagram/suresh_kingsunited