YALGAAR Rap Song: CarryMinati Hits Back At Haters; Raps His Journey Post 'YouTube Vs TikTok' Controversy
CarryMinati aka Ajey Nagar dropped a new rap song Yalgaar last night. Yalgaar is a rap song in response to all his haters in context to the YouTube Vs TikTok controversy.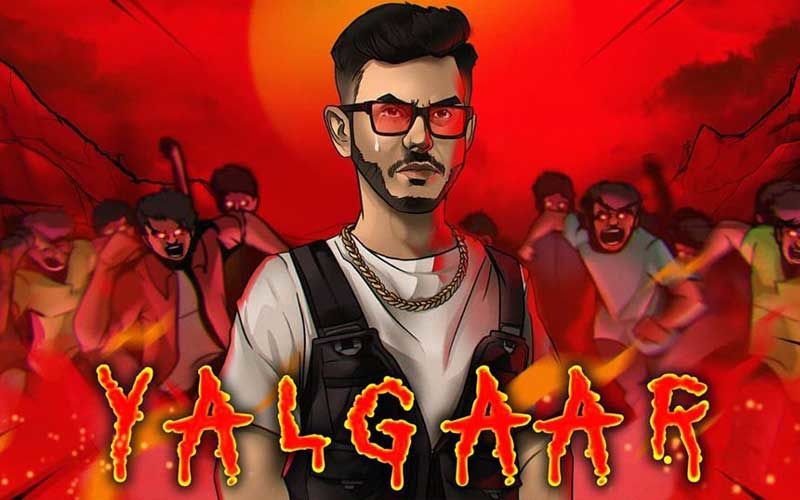 Ever since CarryMinati aka Ajey Nagar's roast video was taken down from YouTube for apparently violating their harassment and bullying rules on the platform, he announced that he has been working on something. Giving a sneak peek about the same the YouTuber had teased his fans and followers about it hence making it the wait even more eager. Now the time has arrived and here's a treat for all Ajey Nagar's fans. Last night, the YouTuber dropped a song on his social media, Yalgaar. Within a few hours, Carry's fans made the song trend on Twitter.
Yalgaar is a rap song and is a response to all his haters. In an almost 3-minute long song, CarryMinati is see rapping about his journey and how he has been dissed by TikToker Amar Siddiqui and was trolled by comedian Kunal Kamra in his so-called 'Aaja Beta Carry Teko Roast Sikhaye' video. Unlike his other roast video, Ajey's latest rap song is very clean with no abuses at all.
While CarryMinati has not mentioned any names or shown any faces but has pointed at them by using their silhouettes. TikToker Amir Siddiqui's silhouette is dressed like him, with Kunal Kamra's glances too. Meanwhile, the song has already crossed some 13.4 million views and 2.5 million likes.
Coming back to CarryMinati's rap song, how much did you like it?
Images Source: instagram/carryminati