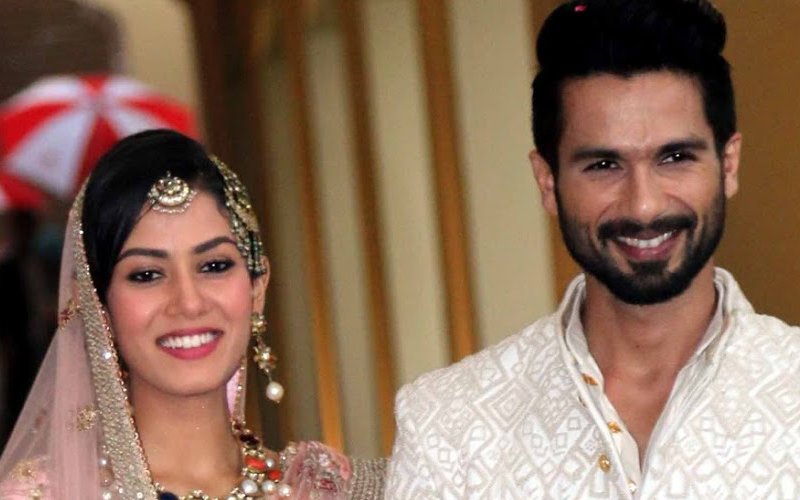 Your browser does not support the video tag.
Shahid Kapoor and Mira Rajput, who became the proud parents of a baby girl on August 26, are yet to name their bundle of joy. Reason: Buzz is, they would like--- Baba Gurinder Singh, head of the Radha Soami Satsang Beas (RSSB) that they are followers of--- to help them name their child.
As per the plan on date, Shahid, Mira and the actor's father Pankaj Kapur in a few days from now will take off to Amritsar. From there, they will head to Beas where the Baba resides.
Says a source, "Both Shahid and Mira's families are staunch followers of the Radha Soami sect. So, it's natural that they want their daughter to be blessed by Guruji (Baba Gurinder Singh) . And they'll also consult him for the name that's most suitable for her."
Adds the source, "Pankaj Kapur's current plan is to travel with his son and daughter-in-law, however it is still not known if any other family member would join them."
Pankaj Kapur, the source adds, has been provided accommodation by RSSB at Beas, where the family will stay.
Radha Soami sect plays a very important role in Shahid-Mira's life. The two first met at an RSSB meeting and there were even reports that Baba Gurinder Singh had suggested the match to their families. The elders were only happy to agree and the Delhi girl became Mrs Shahid Kapoor on July 7, last year.
Shahid and Mira's baby was born on August 26, at Hinduja Healthcare Surgical in Khar (
Shahid Kapoor Is The Proud Papa Of A Baby Girl, Aug 26
).
An emotional Shahid had taken to social media to share the news:
Thumbnail Image Source: guiltybytes