VIDEO: 10 Ridiculously Unconventional Ghosts That Bollywood Has Given Us
A lot of Bollywood fans were astonished and stoked after the release of Anushka Sharma's upcoming romedy of errors 'Phillauri. But Bollywood has never been alien to the theme of friendly and mischievous ghosts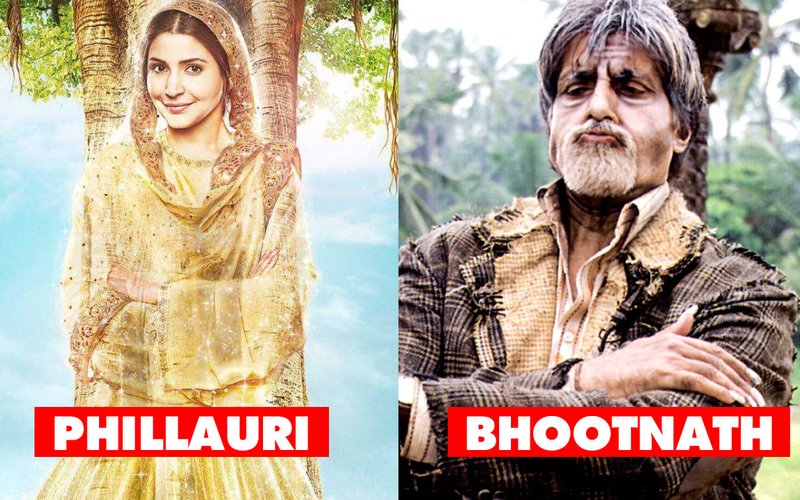 In the world of 35 mm night terrors, there has been a secret renaissance in the last few years. A sub-genre has taken over the entire film world and has produced some of the most intellectual, rib-tickling and surreal films of the decade. From micro budget scripts to big banner passion projects, most horror fans have been addicted to this current form over traditional jump scare films, archetypal slashers and films related to folklore.

That genre is the world of Horror Comedy & Romance. A by-product that has mushroomed films all over the world such as Go Goa Gone, Bhootnath, Bhooter Bhobhisyot, What We Do In The Shadows, Housebound, Deathgasm and many more. These films have gone further down the rabbit hole by exploring new techniques of filmmaking too. E.g. What We Do In The Shadows is a mockumentary based on four vampires living in a small house in Auckland, New Zealand since the last 100 years. The film follows the team of four on their eventful journey to an annual vampire gathering based in the same city. Horror comedy and romance gives writers and directors to play around with tropes that have been haunting fans and audiences since the last few decades.

In 2013, Saif Ali Khan's gamble paid off when he made the uber funny Go Goa Gone directed by Raj Nidimoru and Krishna D.K. A film that mocked the zombie apocalypse genre left, right and centre. While Go Goa Gone mocked the horror genre, there were other films such as Bhooter Bhobhishyot that used horror as a social commentary based on Kolkata's changing infrastructural facade.

And while Horror Comedy is a brand new genre, romancing and guardian ghosts have existed in Bollywood since time immemorial. With recent shining examples such as Paheli, Talaash, Om Shanti Om and now Phillauri, we are elated as hell as thematic revolutions such as these gives more room for uncanny and extraordinary experimentation.

On that note, we're hitting the rewind button on alternative horror and taking you on a trip down memory lane with some not-so-scary masterpieces. Check the video above.