VIDEO: 7 Reasons Why Abhay Deol Is The Thinking Man's Actor!
From his multifaceted roles to voicing his opinions on politics, there are countless reasons to love the genius and brilliance of Abhay Deol. Take a look at the birthday boy's journey to stardom and why Abhay Deol is the hero we need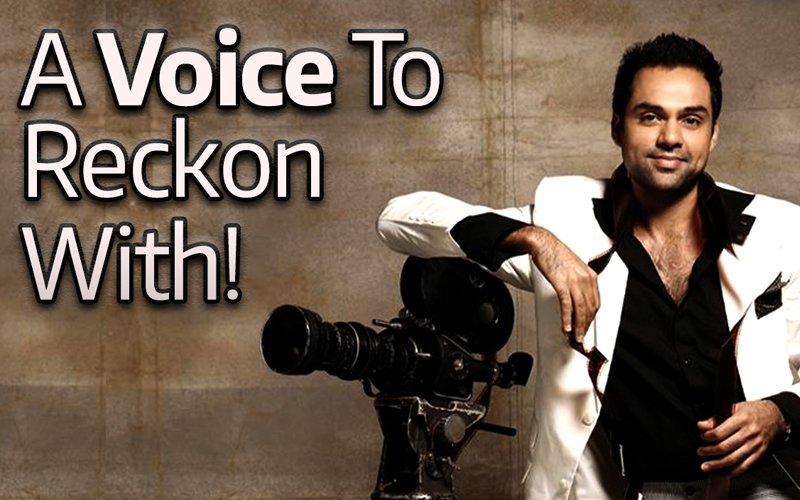 If Dil Chahta Hai had sparked the era of groundbreaking, relatable films back in the beginning of the new millennium, it was another film that set one of Bollywood's most fantastic voyages. That film was Dev D. Directed by the uber talented and new wave firebrand Anurag Kashyap, Dev D showed men and women a deep dark place of their souls, a shadowy cave that they had never been to. Think of it as the very antithesis of everything glossy from the past decade; deepest insecurities, frustrations, a vagabond search of salvation and redemption.

While Anurag Kashyap had already gifted audiences with a number of masterpieces in the past that showcased a dozen of gifted artistes, Dev D brought one artist to another pedestal – Abhay Deol, the very symbol of bemused rebellion.

The shy yet suave cousin of one of Bollywood's most famous heroes showcased how you could be a fallen hero and still win hearts all over. His almost bipolar avatar in the film was something audiences had never seen before and yet his character was something everyone rooted for. Abhay Deol is an actor who made sure right from the start that he is remembered for the right kind of roles and seen in the right kind of films. A total director's actor, he is a favourite among auteurs across Bollywood for sharing an almost artist-canvas relationship.

Whether it's Dibaker or Anurag or Imtiaz Ali, Abhay Deol fits in extreme portrayals and makes it look tailor made.

While we would like to visit the many facets of the maven actor, here's a summary of why we are fanbois of Bollywood's favourite everyday hero.