Rudranil Ghosh Gears Up For His Bollywood Venture With Ajay Devgn
The movie, directed by Amit Sharma, will be on Indian football coach, Syed Abdul Rahim. The shooting will start on August 19 in Mumbai. Amit Sharma's Badhaai ho has won 66th national award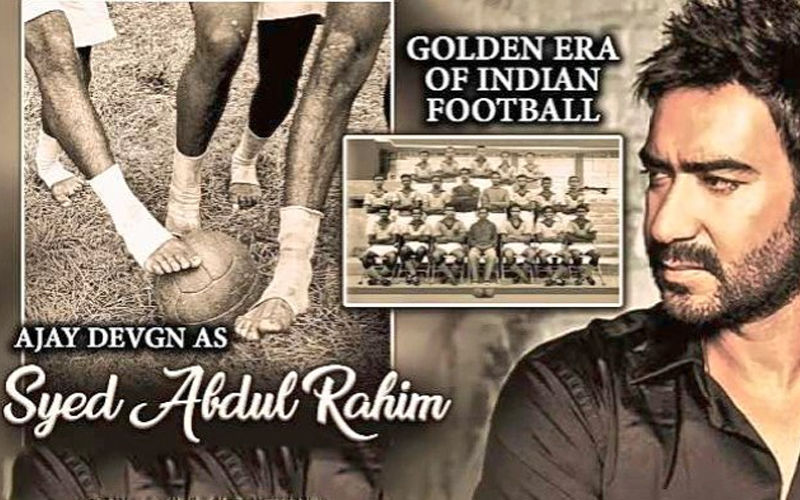 Bengali actor Rudranil Ghosh will be next seen with Bollywood actor Ajay Devgn in sports biopic. The movie, directed by Amit Sharma, will be on Indian football coach, Syed Abdul Rahim.

Confirming the news, Rudranil said that the shooting will start on August 19 in Mumbai. Amit Sharma's Badhaai ho has won 66th national award. The director is on cloud nine and is very happy with this prestigious award.

The Indian football team won a Gold at the 1962 Asian Games in Jakarta and reached the semi-finals of the 1956 Melbourne Olympics when Syed was the coach.

As reported the film will be produced by Boney Kapoor, along with with Akash Chawla and Arunava Joy Sengupta. Ajay Devgn will play the lead role and South Indian actress Keerthy Suresh will play Ajay's wife in the film.
Rudranil Ghosh was last seen Vinci Da directed by Srijit Mukherji. The film stars Ritwick Chakraborty, Anirban Bhattacharya, Riddhi Sen, Gautam Moitra and Sohini Sarkar.

Vinci da story is narrated by Rudranil Ghosh who learned the art of making prosthetics from his father. The movie starts with the then eighteen year old Adi Bose's (Riddhi Sen) father drunkenly beating his mother. He asks his father to stop but he doesn't. Tired of the everyday disquietude, he beats him dead with his cricket bat. He calls the police and ends up in the asylum. Meanwhile, Vinci da's father dies and he finds it problematic to earn a living because Tollywood doesn't appreciate his talent. His love interest, Jaya, (Sohini Sarkar) is a stutterer.

At the time when Vinci Da, an extremely talented make-up artist, struggling in his professional life, faces disasters because of his straight forwardness and arrogance; enters Adi Bose, a serial killer, changing Vinci Da's life forever.


Image Source:- twitter/DevgnPlanet/status