Delhi Crime's Shefali Shah On Not Getting Work In Bollywood: Directors Used To Praise Me A Lot But Were Not Casting Me In Movies-EXCLUSIVE
In an exclusive interview with us, Shefali Shah recalled how despite getting appreciation, Bollywood filmmakers were not casting her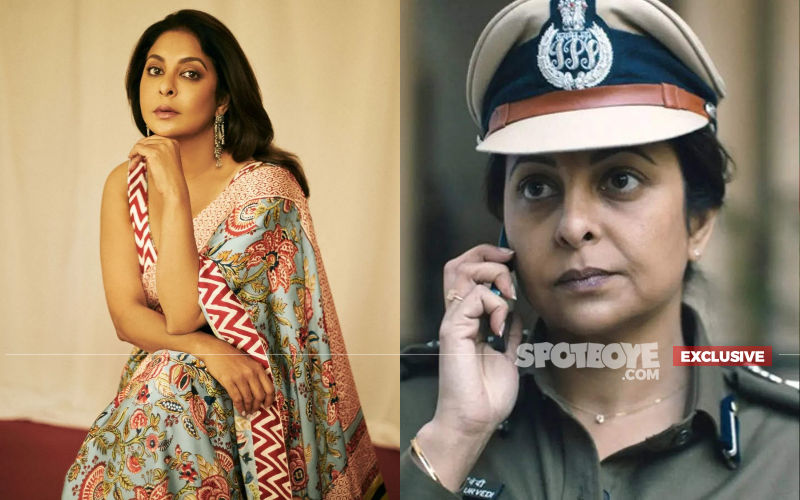 Shefali Shah is one of the finest actresses that we have in the industry. In her career spanning more than 25 years, Shah got her due as an actor and recognition with the Netflix series Delhi Crime in 2019. The show earned her huge stardom and the acknowledgment that she has been yearning for. Shefali, who is currently basking in the success of her latest show Delhi Crime Season 2, reflected back on her journey and confessed that before DC her potential was not tapped well in the film industry.
In an exclusive interview with SpotboyE, the Darlings actor shared, "Yes, I do feel that way my potential was not tapped well before I did Delhi Crime. I have always received a lot of love and appreciation but it was not translating into work. There were directors and filmmakers who used to say I am the finest actress but then nothing in terms of getting work. It was not like they were casting me or throwing roles at me. So, yes it has taken very long but I am loving where I am today. It is said in Hindi, "der aaye durust aaye. I am so happy that finally, I am getting to do the kind of work I always wanted to do. The phrase better late than never perfectly describes my journey." ALSO READ
: Shefali Shah Opens Up About Facing Sexism From Her Mother-In-Law, Recalls Her Saying 'Itna Bada Director Bartan Ghas Raha Hai'
Explaining how the Emmy-winning Delhi Crimes proved to be a turning point in her career, Shefali added, "as an actor, the show has helped me to evolve a lot. Now when I look back before DC I keep thinking what I was doing, how even I was functioning all these years."

To note, the 49-year-old actress has established herself as the new queen of the OTT with her brilliant performances in shows like 'Delhi Crime', 'Human', 'Jalsa', 'Darlings, and Delhi Crime season 2. Shefali will next be seen in a supporting role in Ayushmann Khurrana's upcoming social comedy 'Doctor G'.