In 2 days from now, Hrithik Roshan and Yami Gautam-starrer, Kaabil, will hit theatres. The expectations from the film are high considering Hrithik and Rakesh Roshan (the film's producer) are a win-win combination. Ahead of Kaabil's release, we sat down for a chat with Roshan Jr. Excerpts:

Where did it all begin for you in Kaabil?
I was very fortunate that Sanjay Gupta (the director) had this script and he came to me. He sat in my hall and narrated the film by heart and was able to take me through the emotions of the film without looking at it. That, for me, was a very good sign because if a director/writer can transfer the vision and emotion of the film then it's a no-brainer that he will be able to translate it on-screen as well. I was assured that I am in good hands and signed the film in 5 seconds.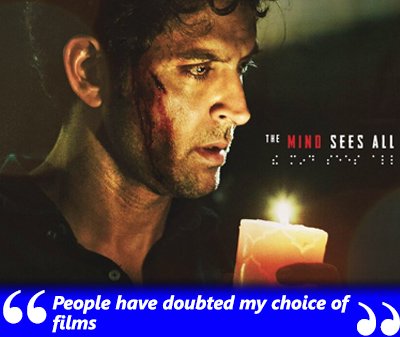 Image Source: twitter/FilmKRAFTfilms

Playing a blind man is no mean feat. How did you go about it?
Tough role, but if was not backed by such an emotionally-powerful script, then it probably would have become hard work. But because I was so inspired by the story, it was a lot of fun for me. I was eager to get into the depth of it.

You met some blind men to prepare for the role...
Yes, they helped me a lot in re-adjusting my perspective of the blind. Aisa hota hai that when you are playing blind, you feel that I am playing someone who is helpless and a little less, so automatically you start radiating a little helplessness in your expressions and body language.

When I met my blind friends I completely erased that from my mind because they are just like me – they sit, chat, are independent. The first person I met said that he is a big fan of mine, which left me surprised. It was awkward but I did ask him that how was he such a big fan without seeing my films? He politely explained that whatever comes through the eyes also comes through the ears, the tones, the sounds, body language, what people say about you. He knew me through his world.

He went on to take a selfie with me. He had a phone which had a "Talk Back" so he swiped and would go to the camera application. He could zoom in and edit pictures. So, he was doing everything like a normal person. Then we had lunch and in the middle of the conversation... he looked like a well-dressed handsome guy.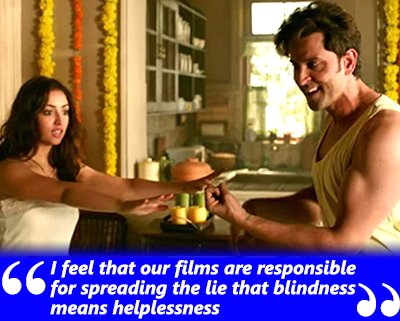 Image Source: twitter/FilmKRAFTfilms

Just like one of us...
Yes, just like us. I happened to ask him, 'Do you have a girlfriend?' He denied. I said, 'Why not? You are a single handsome guy.' He remained silent for a while and said, 'Do you have a girlfriend?' I said, 'No!' to which he said, 'Why not? You are a single handsome guy too.' I was zapped. The conversation was so normal. His focus was not on the fact that he is blind. He was talking like a very normal guy. That's when I realised that it is we who are blind to the awareness and the truth of the blind world.

Go on...
My eyes opened and now, I want to take this opportunity to introduce blindness, my blind friends, the talent, passion, abilities, their inspiring stories to the world so that they break their stereotypical mindset of 'Arre how can a blind guy dance?'

There are blind dancers, bodybuilders, photographers, make-up artistes, lawyers, CEOs, musicians, singers... They are doing everything and we don't even know. We are busy thinking, 'How can they wear a watch?' They have phones that talk back, their watches are in Braille. It's important for people to be aware and have the right information. Somewhere along the line I feel that our films are responsible for spreading the lie that blindness means helplessness.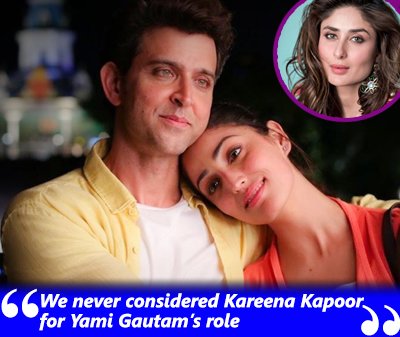 Image Source: twitter/FilmKRAFTfilms & zersey

Will you hold a special screening of Kaabil for the blind?
Perhaps, yes.

Taking from the blind boy who said that he is your fan based on the films he has 'heard', we notice that you are speaking in Kaabil in a certain way which sometimes reminds us of Koi...Mil Gaya. Did you incorporate anything special in your dialogue delivery?

No, I have just been myself. Like I said, my blind friends made me aware that they are just like me, so I played the character just like me.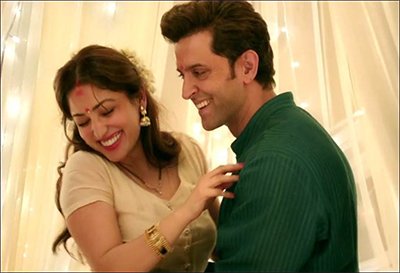 Image Source: twitter/FilmKRAFTfilms

Aap thoda ruk ruk ke bol rahe ho iss film mein. There is a striking difference in your dialogue delivery between films when you do, say a light-hearted Zindagi Na Milegi Dobara and an intense Guzaarish...
I think what you have caught on is the fact that the hero of this film is not a hero. But I am not supposed to be coming across like the actor is the hero. That's the difference between this film and many others that I have done, where the dialogues are powerful but it's not being said in a powerful way. They are being said in a very matter of fact, simple, heart-felt, direct way.

That, in fact, was risky also because at times there were these really powerful dialogues, which could be said dramatically, but we decided against making it cinematic. Ulta that has made more of a mark because that is the truth. So again, a revelation – if you, as an actor, say your lines just the way you would, it's going to make more of a mark.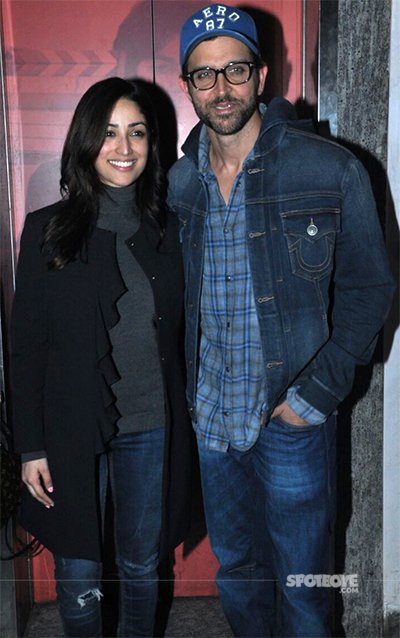 Image Source: Manav Manglani

How Did Yami Gautam come on board? There was news about Kareena Kapoor being considered for the role...
Kareena was never in the picture. She is a lovely actress but we never considered her for this role. I am very happy that we found Yami because no one else could have done what she has done in this film. Not because she is a great actor -- in fact, she is one of the best actors we have -- but the fact that she comes from another world is what stands out in her. She has an old world charm and is not corrupted by present time's glamour. She has managed to hold on to something which is very pure and genuine.

What connected both of you?
When Yami and I were on the sets, we had the same feeling towards all our shots. We smiled at each other after takes; we smiled at how Rohan and Supriya were turning out to be so special. When you are working on a film, you get that special feeling and because I felt it, I was sure the people watching it will feel it too.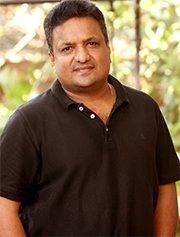 Image Source: alchetron

Let's talk about Sanjay Gupta now. You have worked with directors bigger in stature than him -- but how was the experience?
A lot of times in my life it has so happened that just before I do a film, people have doubted my choice. Some said, 'Kya ho gaya hai isko, why is he doing this film, has he gone mad?'...When I signed Koi... Mil Gaya, people felt that it was a wrong choice to play a mentally challenged boy on-screen because I had an action hero image. When I signed Krrish, they found the idea of a Hindi film hero with a mask and cape, hilarious. During Jodha Akbar, I was questioned for doing period drama, as people felt that historical films don't do well and it's a boring genre.

Everyone has their own perceptions and it is fine with me. But what I have learnt from all this is - If I am feeling right about something and I have all the information about the choice I am making, I MUST follow it.

With Sanjay, I got that 'Bang On' feeling! When he narrated the script to me, the very next second I knew he is the man! Nobody else but him could helm Kaabil. That was it- Kaabil is him and he is Kaabil!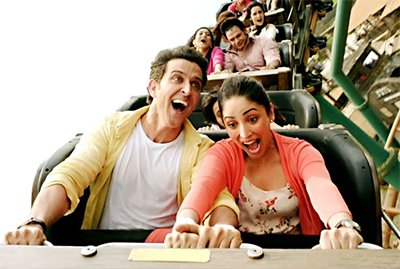 Image Source: twitter/FilmKRAFTfilms

...And the same transpired on the sets as well? Was there any clash in opinion between both of you?
Of course, there were such instances but that's healthy. A lot of times I told him that I would be more comfortable doing a scene in a different way but overall I love the way he has visualised the scenes. He is a very artistic filmmaker... and artistic in an edgy way!

There is a big technician in him...
Oh yes! I have learnt a lot from him. He is extremely humble, sensitive and emotional. In fact, it's a lethal combination because along with these emotions, he has also got a knack of twisting scenes...

That was quite evident in his last film Jazbaa as well...
I haven't seen that film, but yes, he has given an edge to all the scenes in Kaabil.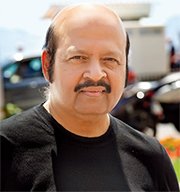 Image Source: alchetron

Rajesh Roshan is back and Kaabil's music is rocking....
Thank you, and I am glad. I am actually thanking you because I am his biggest fan!

Of course, but he is coming back after a long gap...
Yes, but when he does, he creates magic! I feel blessed. I think what he has achieved, nobody else has in his league. He started his career when he was 18-years-old with films like Julie, Kunwara Baap. Even when he composed music for Kaho Naa...Pyaar Hai, he didn't belong to that generation but look what he did with my launch!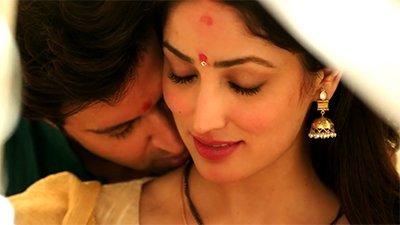 Image Source: twitter/FilmKRAFTfilms

How involved are you when Rajesh Roshan is composing the music of your film? He is your uncle...
Fully! I love music and I love sitting with chacha and dad during music discussions. That is one place where we have maximum inputs, ideas, discussions and arguments flowing in. I love it because it's a place where we connect the most. Also, since it's about music, anytime our discussion gets heated up, we have music to fall back on. Chacha starts singing, we all have smiles on our face and it gets sorted (smiles).

January 25 is a big day! Raees vs Kaabil. Do you have your eyes on the box-office? How important are the numbers?
(Laughs) Yes, but my heart is very much at peace. I truly believe that you will get exactly what you deserve. Box-office is important as that is the acknowledgement but there are things which are higher and more important than just those numbers. So, my eyes are on box-office and heart is set on those bigger things.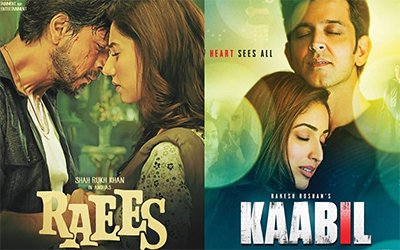 Image Source: twitter/FilmKRAFTfilms & twitter/iamSRK

They say the best things in life are free! India's favourite music channels 9XM, 9X Jalwa, 9X Jhakaas, 9X Tashan, 9XO are available Free-To-Air. Make a request for these channels from your Cable, DTH or HITS operator.