Madhur Bhandarkar's Indu Sarkar hits theatres this Friday. The film, which stars
Kirti Kulhari
,
Neil Nitin Mukesh
,
Anupam Kher
and Tota Roy Chowdhury among others, is set against the backdrop of the Emergency (1975-77) and
has been in the eye of storm ever since its trailer was launched
. The bone of contention is the depiction of characters in the project. Ahead of Indu Sarkar's release, we sat down for a chat with Madhur.
Excerpts from the conversation that followed:
Were you expecting trouble with the Censor Board?

No, I wasn't because the words used in the film are not un-parliamentary. In fact, such language is used by journalists, news channels and newspapers on an everyday basis. I was aghast that why would it be 'these' words. I understand if it was a film like Chandni Bar where the language is of a certain kind, but not with this. Anyway, now that all the CBFC noise is over, I am only looking forward.
You went to Pune and Nagpur. How did you feel when you saw so much resistance?

Achcha to lagta nahin hai jab aisi cheezen hoti hain. It began with someone in Allahabad saying that if you blacken Madhur's face, we will give you Rs 1 lakh, but I took that lightly thinking a karyakarta is doing this for publicity. Then effigies were burnt in Lucknow; I still took it lightly, thinking 15-20 log milkar putle jala rahe hain, mere naam ke naare laga rahe hain, koi nahin. Then incidents happened in Indore and I took them as fringe elements as well. However, when Kirti Kulhari and I, along with the entire marketing team, were en route a college in Pune and we were told it's not safe for us to travel I knew this was serious. We were asked to go back.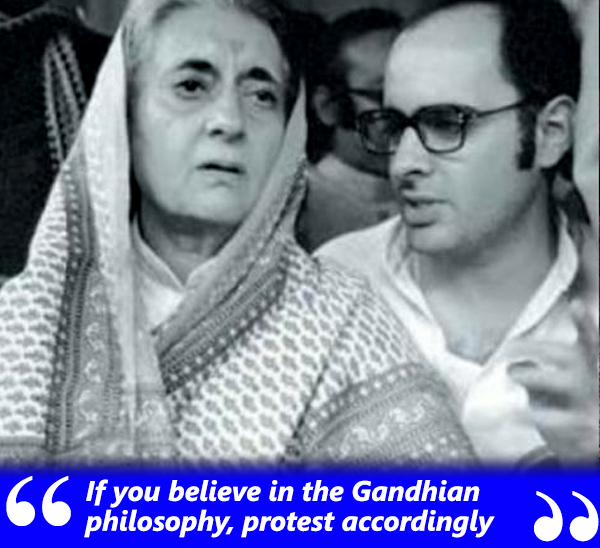 Go on...

We returned to the hotel, ordered tea and biscuits and suddenly the manager came and told us that a mob had entered the lobby. A group of 150-200 people were holding flags, sloganeering and they were asking for me to blacken my face. It was shocking! The hotel authorities called the cops, the DCP came, Pune Commissioner called... a lot of ruckus happened and we were being held as hostages in a room. The owner asked us to not leave the room since the aggression is too much. We sat like that for 3-4 hours!
The next day we went to Nagpur and faced a similar situation. We were about to go for a press conference and suddenly I get a call from the cops saying that an agitation is in progress and there is danger ahead. We had to cancel the media interactions.

Sounds scary...
It was. We had to reach the airport changing 3 cars. Can you imagine?
Overall I felt that it is not done, especially in today's times where we have Facebook, Twitter, WhatsApp where we express ourselves freely. We can't go back to the times of Emergency.
The protests could have harmed me or those who were accompanying me. These things are not done in a democracy. If you feel that Madhur Bhandarkar is making a wrong interpretation of any time period or depicting characters incorrectly, you definitely reserve the right to protest, albeit in a non-violent manner. If you believe in the Gandhian philosophy, protest accordingly. Why do you want to ban the film? You please run a campaign saying that you should not watch the movie, and trust me, some people won't. But such violent behaviour is just not acceptable.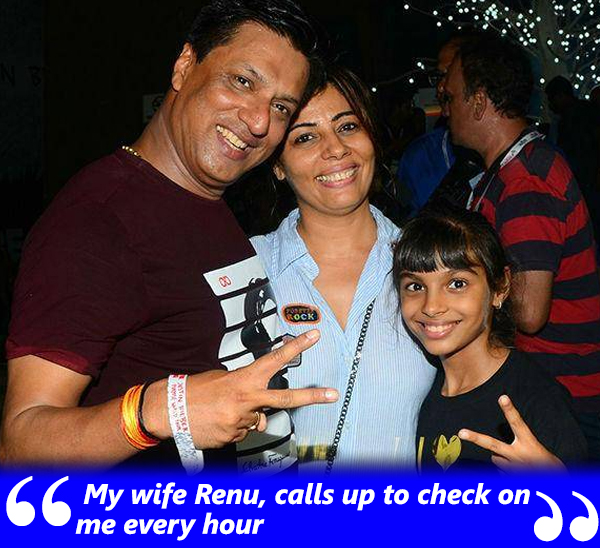 Did it cut your promotional tours down?

It did. We wanted to go to 3-4 more places, but couldn't. People from all parts of the world called up to ask me about the scenario in the country and what have I done that protests of such nature and intensity are taking place?
My 10-year-old daughter, Siddhi (clearly named after Siddhivinayak Temple in Prabhadevi where Madhur goes every Tuesday), was shocked to see the aggressive protests on television. She has accompanied me to events and award functions where I have been applauded all the time. Suddenly, she was seeing people wanting to blacken my face, burning effigies... it was damn scary for her.
How did you explain it to her?

Both my wife and I calmed her down by telling her that these are mere agitations over a film, and this will die down soon. What else could we say
How did Renu (wife) take it?

Renu is extremely concerned. Every hour, she calls up to check on me. When such things happen, apart from you, your family, friends, relatives and well-wishers too get scandalised. I was given additional police protection. I have always gone to Siddhivinayak Temple every Tuesday but couldn't do the same during the protests and mind you, I am feeling terribly guilty about it.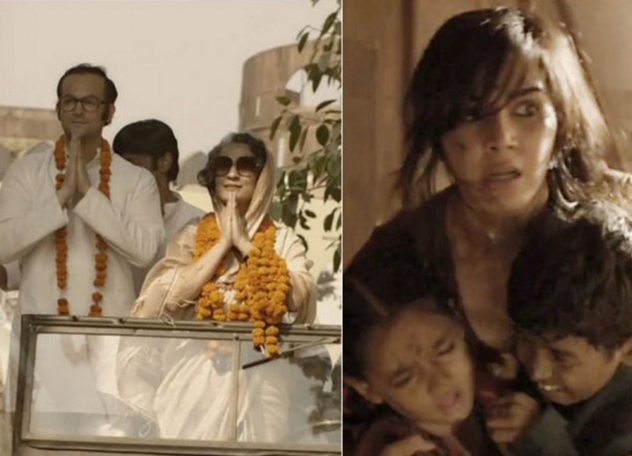 Neil Nitin Mukesh, Supriya Vinod And Kirti Kulhari In Indu Sarkar
Congress is concerned that Indira Gandhi and Sanjay Gandhi are going to be shown in poor light in Indu Sarkar...

Let them think whatever they want to. My films always depict the realities/facts of a certain world. People drew parallels in Heroine (2012), Fashion (2008) and Page 3 (2005) as well. Now, I want to ask you something. When the Emergency completed 40 years in 2015, many news channels reconstructed the era like a film. They cast actors and then took names. They (Censor Board members) didn't have a problem with that? So, why are they agitated over my film?
People have written a number of books on Emergency, columnists have expressed their thoughts in their respective writings, documentaries have been made (Doordarshan made a documentary on Emergency in 5 parts),
nobody wants to blacken their faces. Why mine?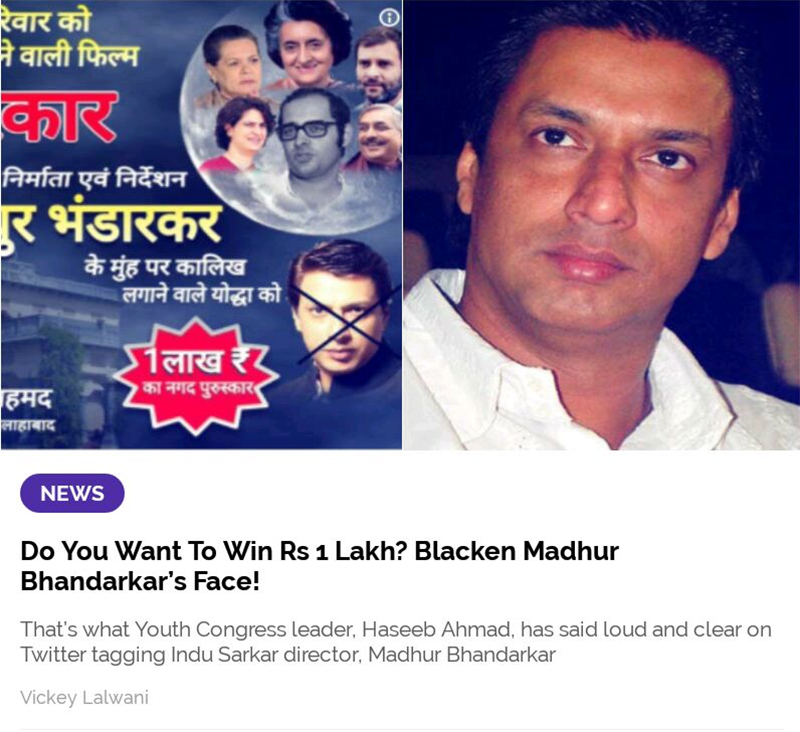 SpotboyE.com's Report On The Prize Money Offered To Blacken Madhur Bhandarkar's Face

It is believed that you are very close to the ruling party (BJP). That's what is bothering them...

That's only a perception. I am very close to the Congress too and I have many well-wishers in that party. They may not come out in the open and say things in my favour, but they are extremely concerned about what's happening to me. Let me tell you, while I was making the film, I had pre-censored it in every phase, in terms of scripting, shooting, editing and dubbing (trails off...)
Go on...

I have friends belonging to every religion and we celebrate all festivals together. Similarly, I have attended many Congress events. Aur ab yeh sab ho raha hai. Kyun?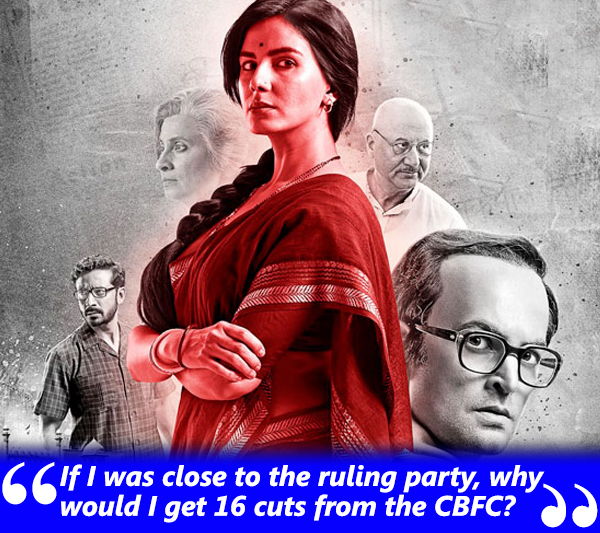 Have you interacted with Congress after BJP came to power?

Yes, I have. People keep harping that Madhur is a Narendra Modi supporter, but can't I like people in their individual capacities in any party? I am allowed to have my favourites as well isn't it? Mr Jyotiraditya Scindia said that it is a 'sponsored' event. I don't know why he made such a reckless remark because I admire him personally so much. I think he is a brilliant orator. But this admiration surely doesn't make me a Congress man!
As a filmmaker, I might not prescribe to the ideologies of any party, but you can like individuals isn't it? Every citizen voting for a particular candidate has a thought process whereby they feel that such-and-such person will bring about a change in developmental issues, this candidate is honest, and so on...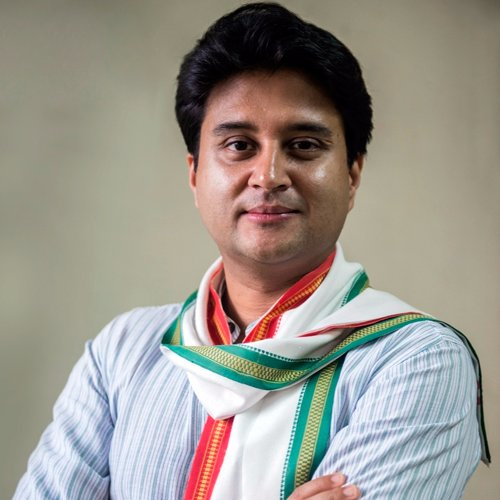 Congress Leader Jyotiraditya Scindia
Are you saying that you are voting for the man and not the party?

I have always said that. When I met Modiji as the Chief Minister of Gujarat, I felt that he has the zeal to take the country forward. I am a staunch nationalist, I feel for my country. When the film industry was divided over voting for him, I came out in support and tweeted about it. When it comes to actors, singers and filmmakers, you wouldn't think about their political inclinations right? You will still hear their songs, watch their films and look at how they have acted, irrespective of the party they belong to. You get what I mean?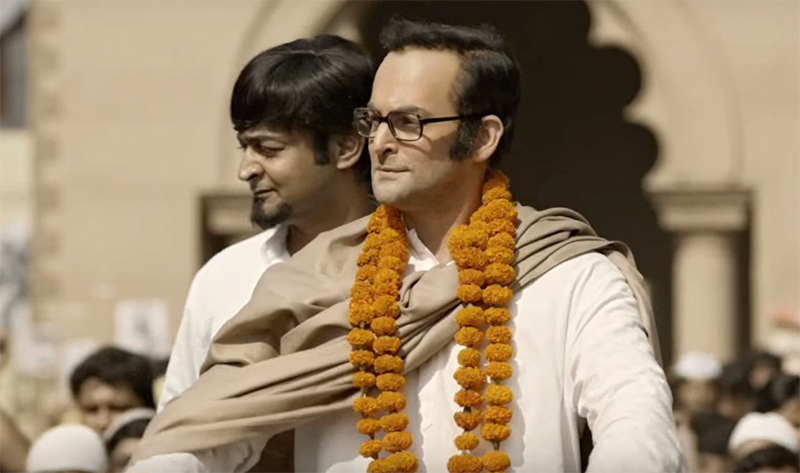 Neil Nitin Mukesh In Indu Sarkar
At that time you don't mix the two things, you mean...

Exactly.
Are you now good with those people in the film industry who didn't want Narendra Modi to be elected as PM?

(Sighs) I don't have friends in the film industry. I do not belong to a certain camp, coterie or a social circle. I have always lived life on my own terms. Also, people will always have their point of views. Whenever there is an opposition or pro, there will be a counter narrative.
Raise your objections but peacefully...

Absolutely.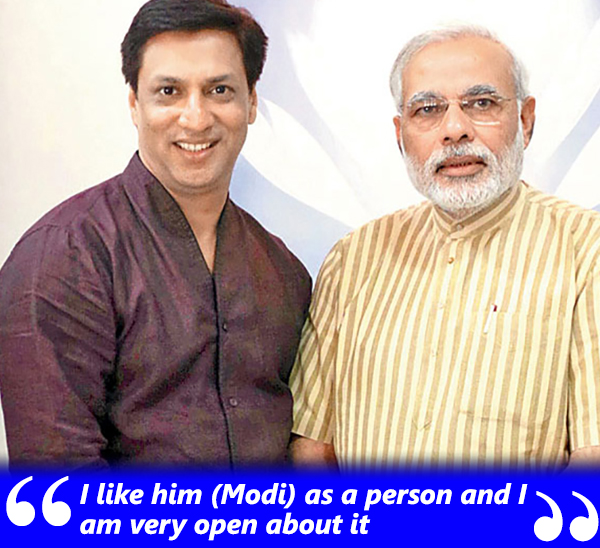 You say that you subscribe to the man (Narendra Modi). Do you subscribe to his party's ideology?

BJP has been elected by the people, let's respect the mandate. It is wrong to ask if you respect a certain party or not. He has got an overwhelming support, let's respect it. Tomorrow, another party will be in power, we need to respect that too. I like him (Modi) as a person and I am very open about it.
Coming back to the film, the Congress feels that the BJP has made the film indirectly...

People have to look at the larger perspective. I want to ask the same people who hurl such accusations that if I was close to the ruling party, why would I get 16 cuts from CBFC? They don't have an answer for it.
To what extent did you research for Indu Sarkar?

Bahut research kiya, bahut logon se mila, aur tabb jaakar film bani. The film has Emergency as its backdrop. 70% of the film is about Indu, her husband and the conflict between them.
You were a kid when Emergency happened. Any memory that made you make this movie now?

Zero.
Kirti Kulhari In Indu Sarkar
So how did this topic excite you? There has to be some connect...

You wouldn't ask an Ashutosh Gowariker if he was born in Jodha Akbar's time or a Sanjay Leela Bhansali if he was born in Bajirao Mastani's time, would you? It's just the vision of a filmmaker, I felt like making this film and I made it.
What made you select Kirti Kulhari?

I saw Pink and was overwhelmed by her performance. My writer and I concluded that she will take Indu's character to a higher level. Trust me, she is so good that this film will put Kirti on a different platform.
What's next after Indu Sarkar?

I am working on a few subjects, but at the moment, am focusing only on Indu Sarkar.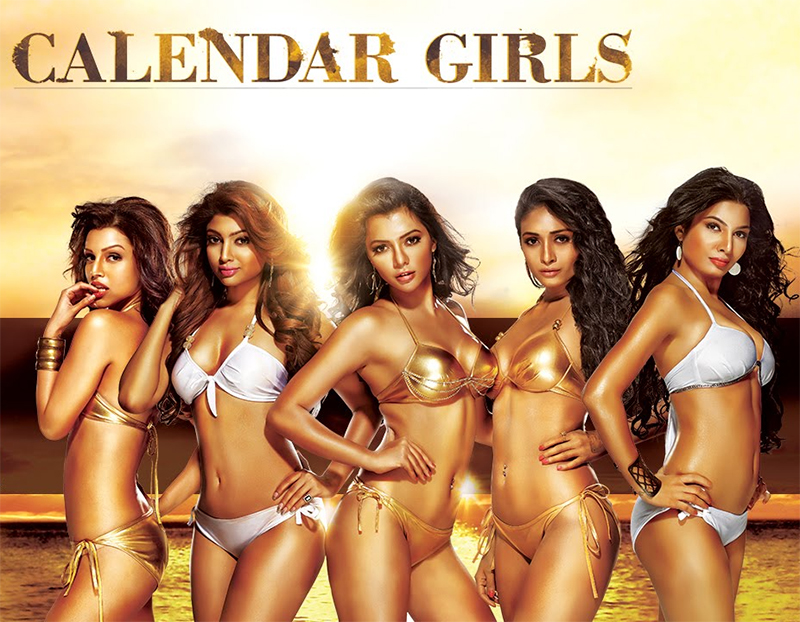 Calendar Girls Poster
How confident are you about the product? Your last film Calendar Girls did not do well at the box-office. Does that play on your mind on the eve of Indu Sarkar's release?

No, it doesn't. Some films work, some don't. A failure or two happens to everyone, I am not the only one. You move on and make the next film. And that's what I have done.
Image Source: Manav Manglani, samvad, voiceofnation, hinduvta, youtube/bhandarkarentertainment, & twitter/imbhandarkar