Ragini MMS 2's Karishma Sharma: Wouldn't Mind Going TOPLESS Like Mandakini If A Great Script Demands
Karishma Sharma talks about Siddharth Gupta, Mandakini, Ekta Kapoor and Ragini MMS Returns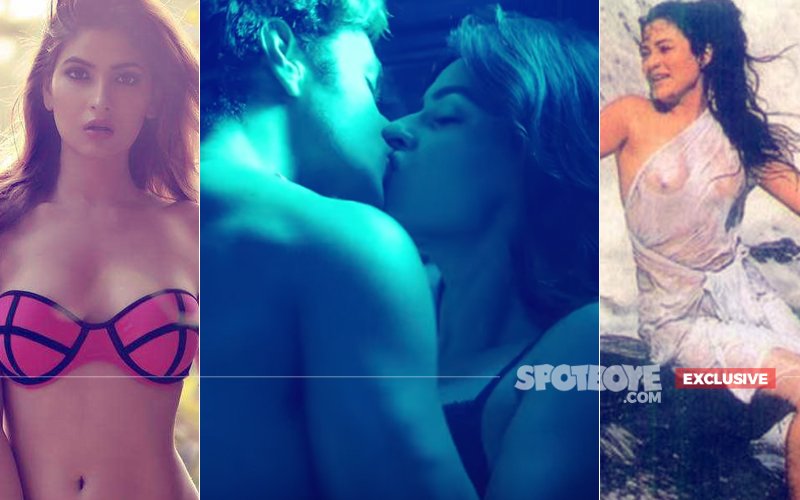 Ekta Kapoor's Ragini MMS Returns promos have been the talk of town for their boldness. Karishma Sharma seems pretty comfortable smooching her co-star SIddharth Gupta. The show opens up on the Web in a few hours from now.

Karishma has played a negative character in Ekta's Divyanka Tripathi TV starrer Yeh Hai Mohabbatein. She also essayed important roles in Pavitra Rishta and the film Pyaar Ka Punchnama 2.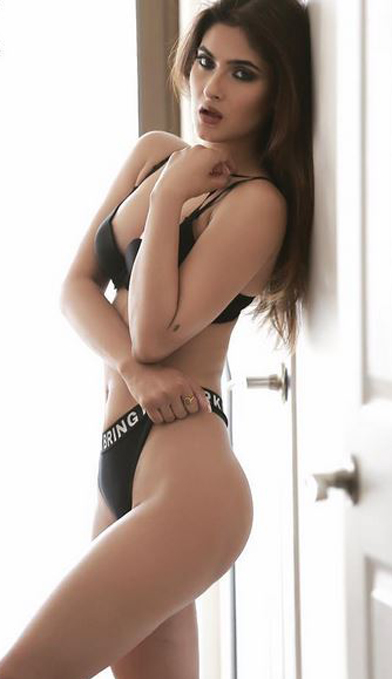 Karishma Sharma Looks Hot In Black

Don't miss Karishma's FIRST interview, which she gave to to SpotboyE.com.The time is right to talk to Karishma again. Here are some excerpts from the conversation we had with her yesterday afternoon:

So, was it easy to do the immensely passionate kissing scene which we see in the promo?
It was not difficult. I was clearly told right from the beginning about the magnitude of boldness in Ragini MMS Returns. Nothing came to me suddenly. Importantly, nothing was thrust on me.

Had you to break the ice with Siddharth Gupta before locking lips with him?
No, Siddharth and I have been very good friends since four years. So, there were no discomfort levels.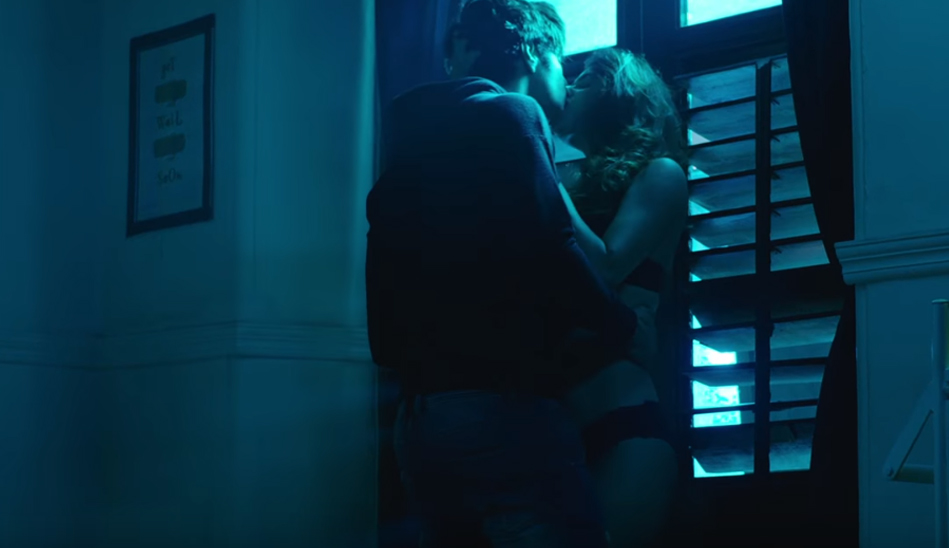 Karishma Sharma & Siddharth Gupta Kissing Scene In Ragini MMS Returns

Did you say 'No males on the set' when you did the bold scenes?
No. I was doing my job and why should I stop people from doing their's? How many males could I ask to go? Cameramen? Lightmen? Surely not.

But yes, ek baat zaroor thi, we decided to have fewer people than otherwise.

Honestly, the whole unit is like family since we worked on the movie for 5 months- toh itna kuch problem nahin tha.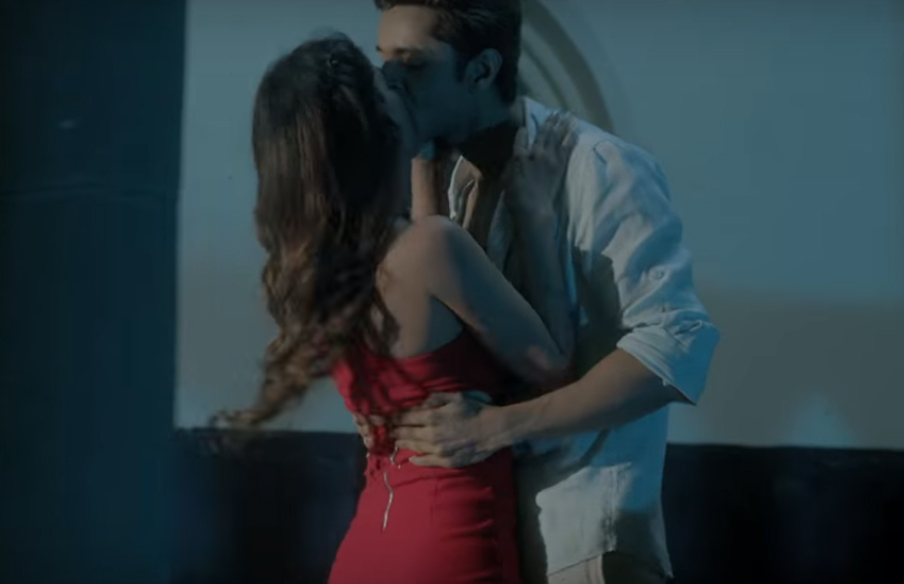 Karishma Sharma & Siddharth Gupta Kissing Scene In Ragini MMS Returns

Did Siddharth and you carried away by any chance?
(Laughs) No way. In fact, since we knew each other well, we were laughing quite a bit in between the shots. Frankly, it was quite mechanical.



What was your mom's reaction when she saw the promo of Ragini MMS Returns?
She was upset.

About?
That I was looking fat (pauses). I am kidding (laughs). My mom understands me and backs all my decisions. She is an extremely supportive parent.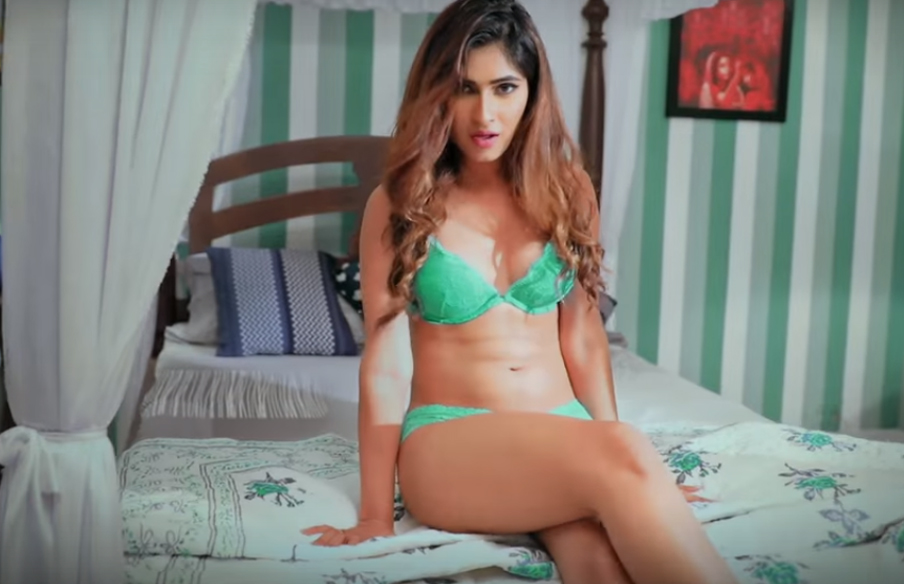 Karishma Sharma In Ragini MMS Returns Promo

There is a likelihood that you might get typecast for bold stuff. It happens to actors who step into the sex genre (Ragini MMS Returns is Horrex= Horror + Sex)...
I disagree. Ragini is not just sex. I have a lot of scope to exhibit a gamut of emotions. I have worked very hard for it and I am sure that will be noticed.

I think it's all about performance. Take the case of Radhika Apte. She is a mind-blowing actress and one of my favourites. Doesn't she do bold scenes?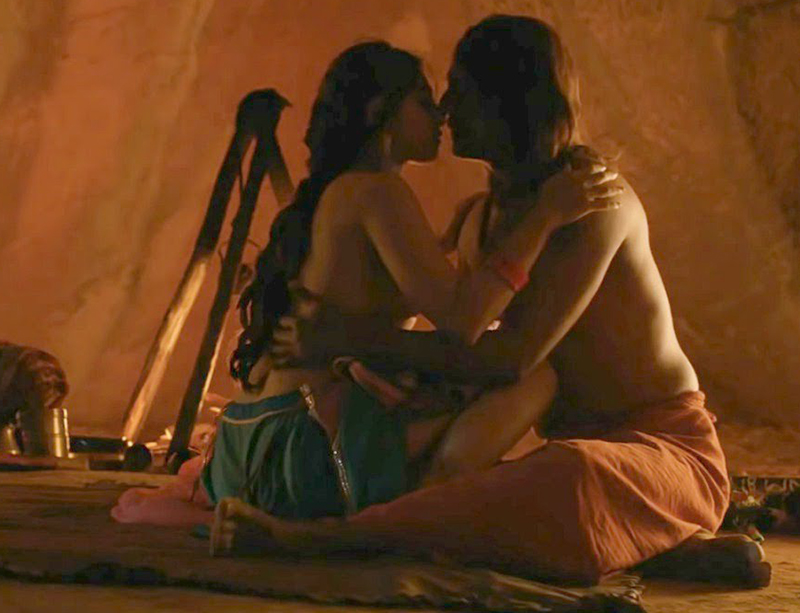 Radhika Apte In Parched

Yeah, she did a topless scene in Ajay Devgn's Parched. Will you go topless like Radhika, or say like Mandakini did in Raj Kapoor's Ram Teri Ganga Maili?
I would, if If the script is great and I love my character.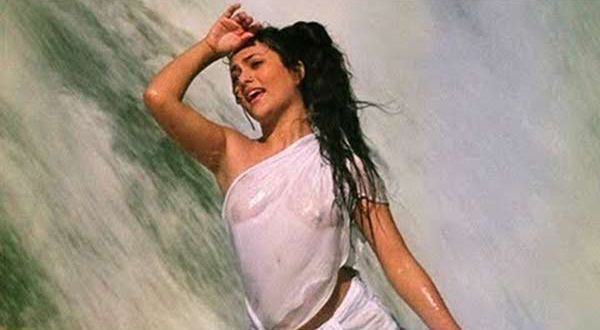 Mandakini In Ram Teri Ganga Maili

What has Ekta told you about your performance in Ragini MMS Returns? Any text from her on the eve of release?
She is not Ekta but Ekta ma'am for me. Lekin haan, she has liked my performance and had told me that I have done a great job.


Image Source: instagram/karishmasharma22, videomix, bdmorning & gossipglue