Reema Lagoo's Ex-Husband Vivek Talks: We Thought It's Acidity. She Started Snoring. And Suddenly... It Was All Over!
Reema Lagoo's death came as a big shock on Thursday. SpotboyE.com got in touch with her separated husband Vivek Lagoo- director in Marathi cinema- and the man was frank and forthcoming. Read on for his EXCLUSIVE INTERVIEW
Sorry to disturb you Mr Vivek Lagoo in your tough times, but if we could speak about Reemaji...
Yes.
Something that immediately comes to mind is the play Broken Images written by Girish Karnad, which I adapted in Marathi as Tula Mi Mala Mi. The play had already been produced in Hindi (Bikhre Bimb) and in English (Broken Images). This was performed at Kalina in 2012.
It was a performance which won Reema a standing ovation. Normally, a stage artiste pauses for a second or two when the audiences applaud, but here Reema could not afford to pause. The technicalities and the story required her to continue, else she would have lost her timing.
Girish Karnad later told me: I heard that the reviews you have got are better than my play. It was a huge compliment.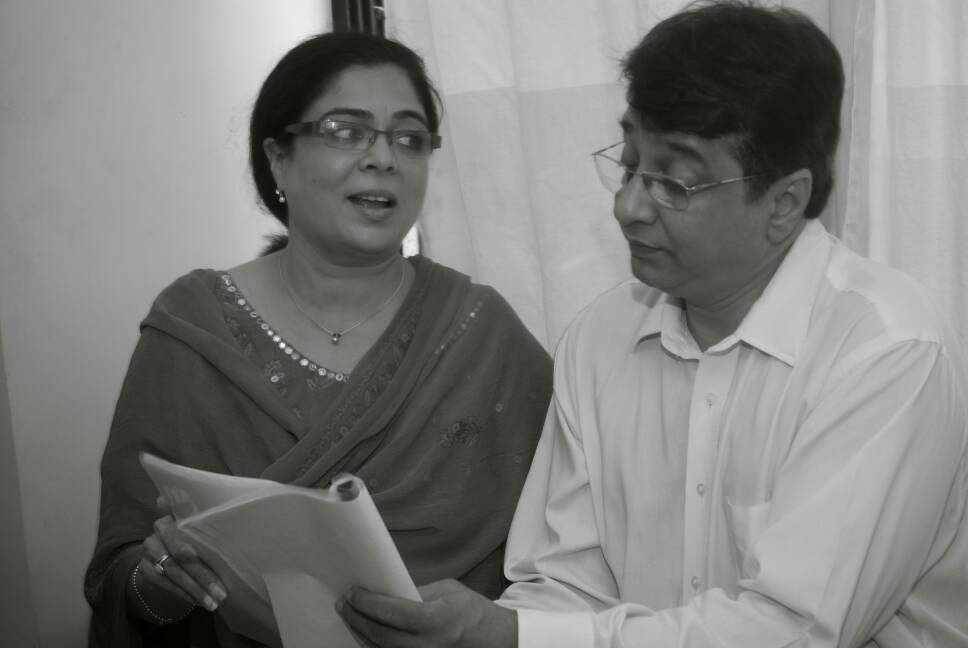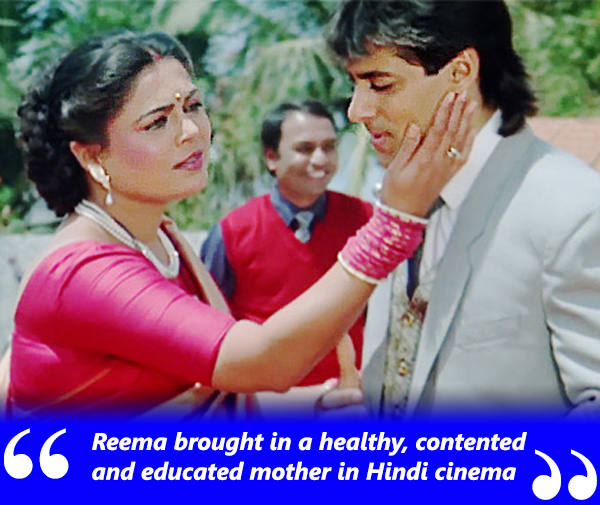 Reema Lagoo And Salman Khan


How did you fall in love with Reemaji?
We were working together in the same bank and both of us were inclined to theatre.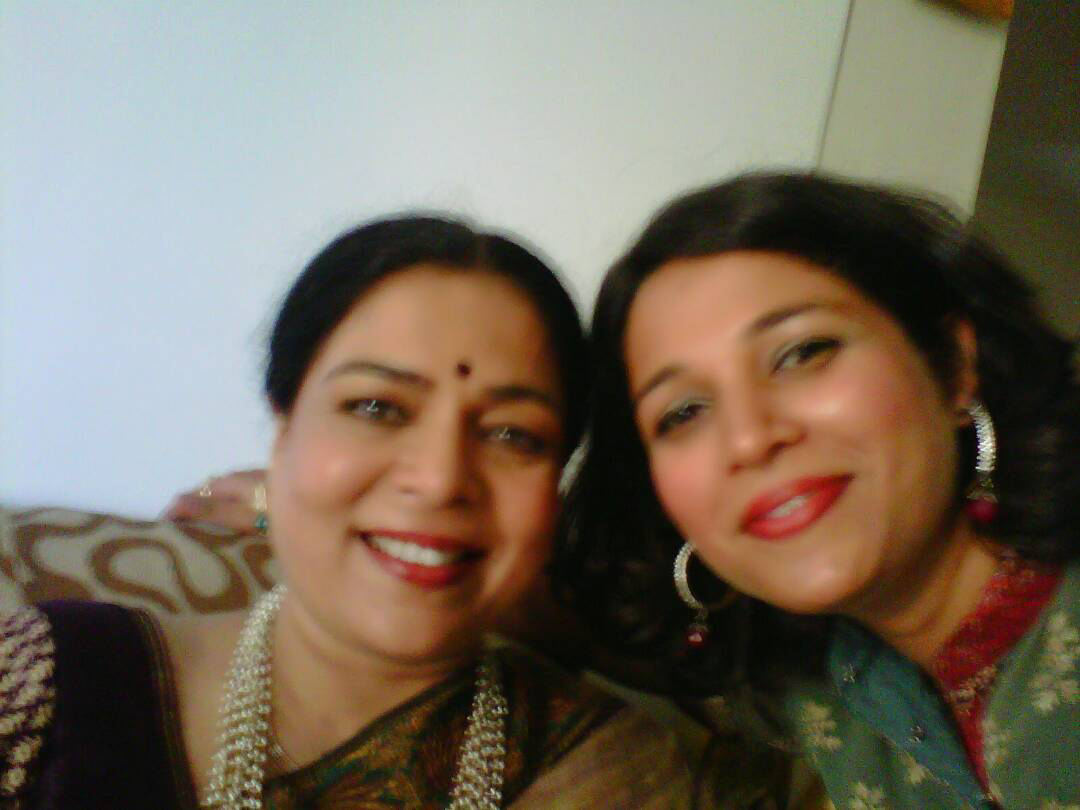 Exclusive Pics From Reema Lagoo's Album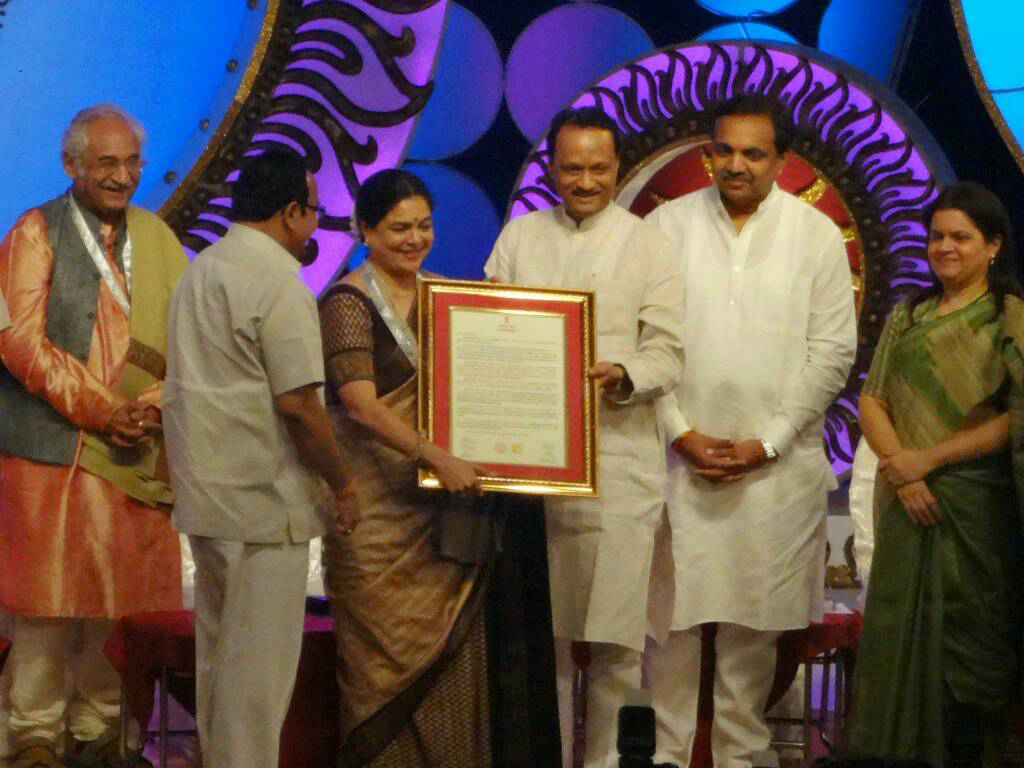 Exclusive Pics From Reema Lagoo's Album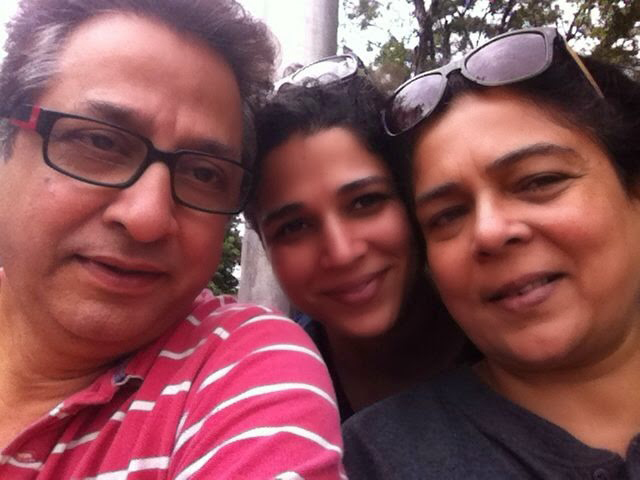 Exclusive Pics From Reema Lagoo's Album
How old were you when you fell in love with her?
I was only 23 years old then. I first met her in November '76, We were husband and wife in'78. She was very pretty and wanted to act in films.
Why did you'll part ways?
It was an understanding to restructure our lives. The parting was amicable.
3 years ago we did the Hindi play Doosra Silsila. People wondered that how a separated couple can work together in unison. But we always believed that 'hobby and work comes before personal relationship'.
Reema wanted to do a one-woman show and my daughter Mrunmayee and I started searching for a script in this regard. Reema wanted me to write it and I even locked on a particular script and went to Vijaya Mehta, my guru, who agreed to help us. Lekin woh show bana nahi, bas reh gaya.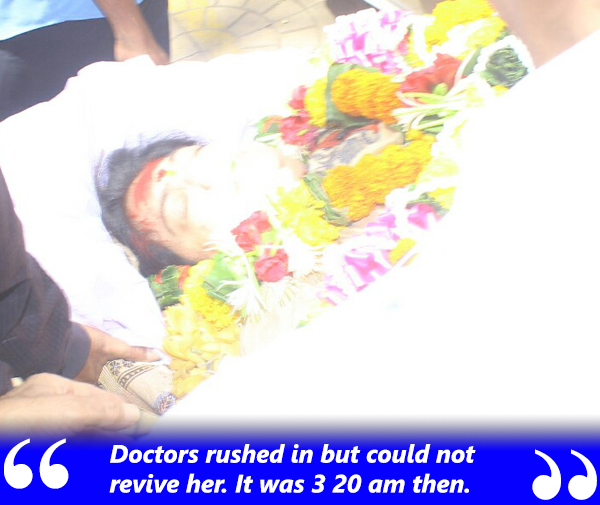 Reema Lagoo's Funeral


What happened on Thursday, May 18?
Reema had no history of any heart ailment or even discomfort. It was a bad shock. When she complained of uneasiness, my daughter and son-in-law Vinay (Waikul) took her to the hospital (Kokilaben Ambani, Andheri). It was
1 am
and they thought given the late hour, a hospital would be the best place to get her checked.
It was felt that she was restless because of a chronic bout of acidity.
An ECG was taken when Reema was admitted and it revealed that she had suffered a very mild heart attack recently. She was admitted in the ICU.
Mrunmayee and Vinay got in touch with our family doctor to explain what all was happening. Around this time, Reema fell asleep, and then she suddenly started snoring.
And then?

Then suddenly, her pulse rate and blood pressure went haywire. Doctors rushed in but could not revive her. It was 3 20 am then.
Mrunmayee and Vinay called you from the hospital at 3

20 am

?
No, they came home. I opened the door and they said: We have lost her. It was unbelievable. Yeh kaise hua? Lekin hua hai. And we'll have to go through this. We have to restructure our lives again.
Did you think of marrying again after parting ways with Reemaji?
There's a similarity between Gulzar, Basu Bhattacharya and myself: No more, just once. And after our marriage is over, we stay alone.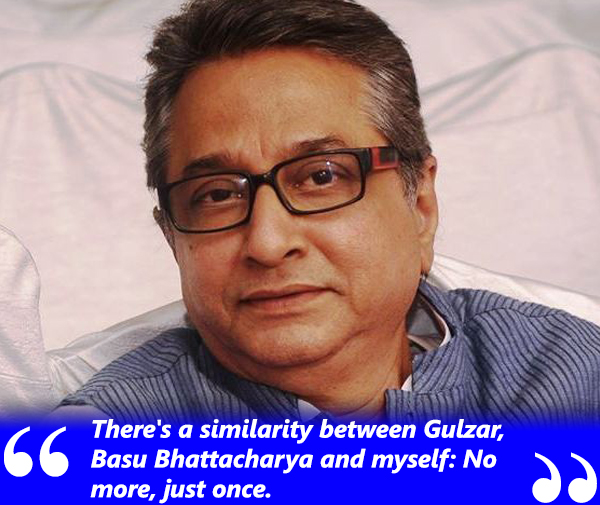 Vivek Lagoo


Did you ever think of reconciling with Reemaji?
I never thought in terms of a second attempt, with her or without her.
Which role of hers you think she did the best?

I wonder how many people saw her Marathi film Aapli Mansa wherein she played an ordinary housewife. Ashok Saraf played her husband. I think she was mind-blowing in that role. Aapli Mansa was a remake of a South film.
People will of course remember her as mother of Shah Rukh Khan, Salman Khan and Anil Kapoor. Her role in Vaastav, where she played Sanjay Dutt's mom, is also unforgettable.
And yes, how can I forget that scene from Maine Pyar Kiya where she hands over jewellery to Salman? Initially, the plan was to have several dialogues in that scene, but after a lot of discussion, it was felt that Reema should just emote it out. She was so good in that scene. It was shot at
4 am
in a studio!
Reema changed the image of the mother in Hindi cinema. She brought in a healthy, contented and educated mother. There was no pain like Nirupa Roy always exhibited in her portrayals. Even Reema's husbands on screen were given roles which required them to uphold her values.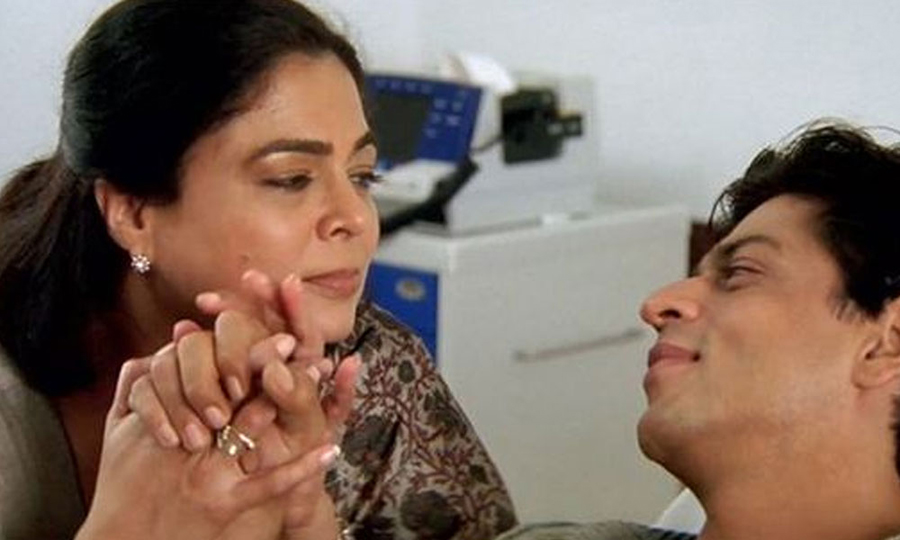 Reema Lagoo And Shahrukh Khan


Something that Reema wanted to do, but...
Reema wanted to act in some good English films. She tried but failed. Reema even wanted to direct, but... (trails off).
Thank you so much for talking to us, Mr Lagoo. And sorry again for having disturbed you...
No problem.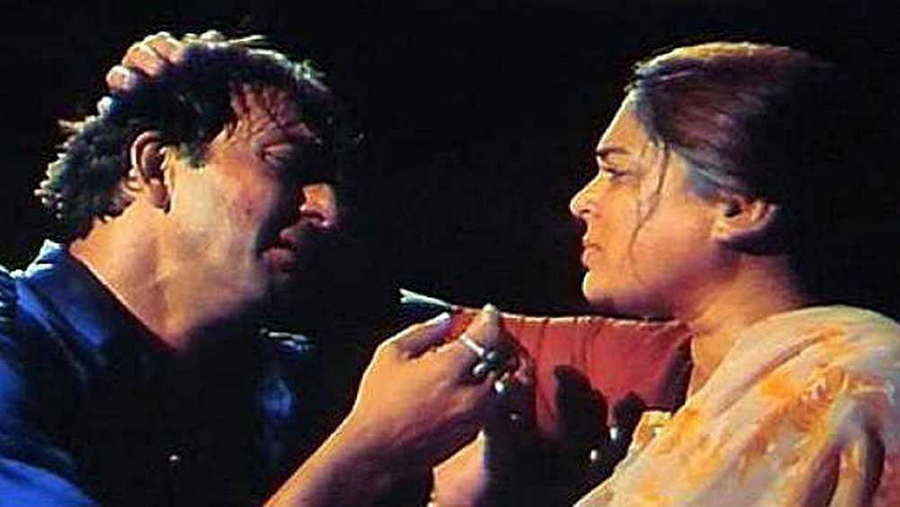 Reema Lagoo And Sanjay DuttImage Source: Manav Manglani, starsunfolded, topwitter, alchetron, dailymotion & suggestionkeywords, moviestills, twitter/dharmaproductions