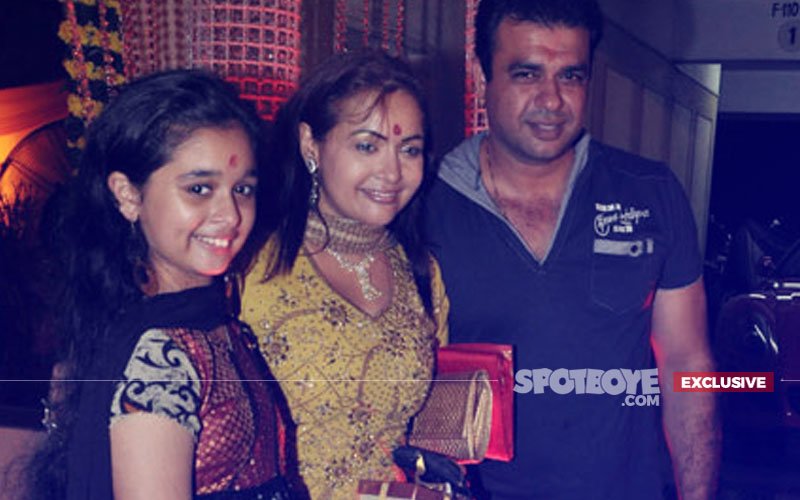 We have been tracking the story of Pratyusha Banerjee's death ever since she passed away on April 1 in mysterious circumstances, last year. The story extends to Sahila Chadha's residence where Pratyusha's boyfriend Rahul Raj Singh has parked himself. Fed up of the intrusion, Sahila's husband and Sanjay Dutt's cousin Nimay Bali no more stays with his family.
We got in touch with Nimay to know his side of the story. Excerpts from the conversation that followed:
Your (estranged) wife Sahila Chadha is going around saying that you tried to kill your daughter Princess?

Bullsh**. How long will my patience be tested? I am living out of my house for 10 months now. I was literally on road. Why is she saying like this
Princess is my life. She is the most precious thing to me. I am alive because of her.
Why are you out of your house?

Rahul Raj Singh is the only reason why I am out. I kept telling her not to support him since the longest time. She kept saying, "Bhai hai, Bhai hai". I was also supporting him at some point. Aise aadmi ko support karne ka yahi phal milega.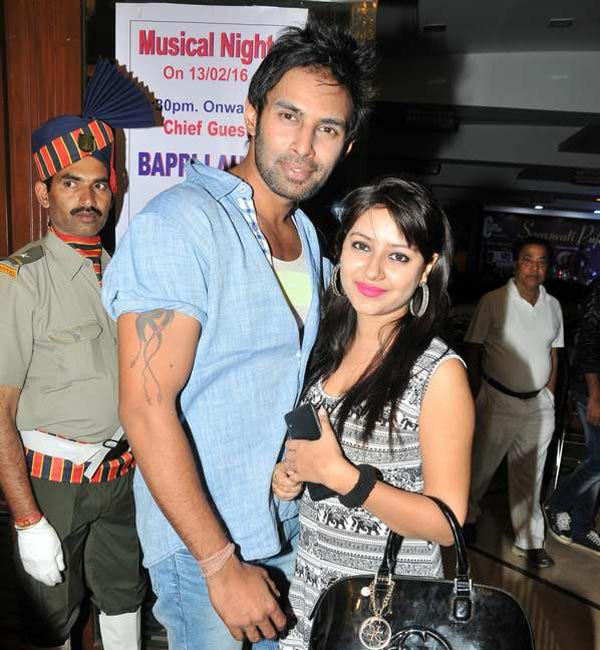 Pratyusha Banerjee And Rahul Raj Singh


Why did you think initially that Rahul is a nice person?
Yes, I was there for him thick and thin. I never felt that he is a wrong person.
Howsoever late, I realised that he is not the right guy to have around. It all started when there was a cheating case of Rs 25 lakh against Rahul from a girl called Heer.
Things have become very bad for me. Aaj main na ghar ka hoon, na ghat ka. I really want my family back.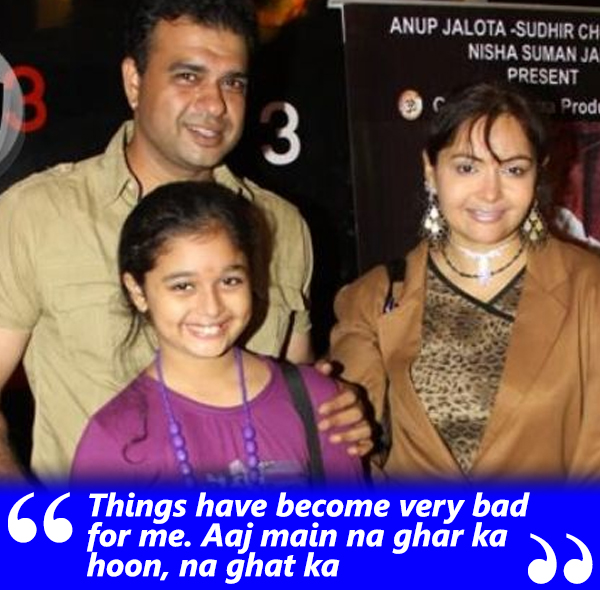 Sahila Chadda, Princess And Niamy Bali
I wont say anything more against Sahila. She is the mother of my daughter whom I love too much.
We hear, people told you that your daughter is growing up and you need to get Rahul out from your house? In fact, we had reported that...

Interrupts) Haan, bola tha, that was one more reason why I left.
So, Sahila says that Rahul is her brother?

And I believe her. Agar usko Rahul ke liye kuch aur hota, toh woh danke ke chot pe bolti.

Has anybody come and told you that Sahila may be in love with Rahul?
I don't believe in such talk. I trust Sahila.
Is your cousin Sanjay Dutt aware of all this fracas at your end?

Yes, we talk once in a while.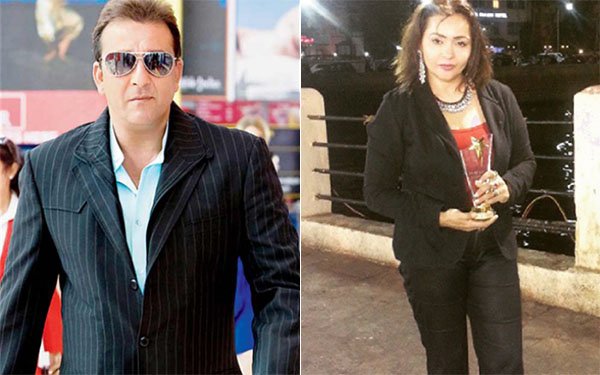 Sanjay Dutt And Sahila Chaddha
When you took a stand against Rahul, did he stop talking to you?

I stopped talking to everybody in that house.
Did you try connecting with Sahila after living alone?

I called up 4-5 times but she was not interested.
And?

I decided to get on with my life, what else?
We heard that Rahul is also wearing your shirts nowadays, and we had also reported that...

The control at our house is in my wife's hands. My daughter stays there. Other things are materialistic.
I fail to understand maine kiya kya hai. I am very disturbed. I have been sleeping at 5 am every day.
Have you spoken to your daughter after living alone?

No, Sahila doesn't allow her to speak to me. I tried calling Princess but met with no response.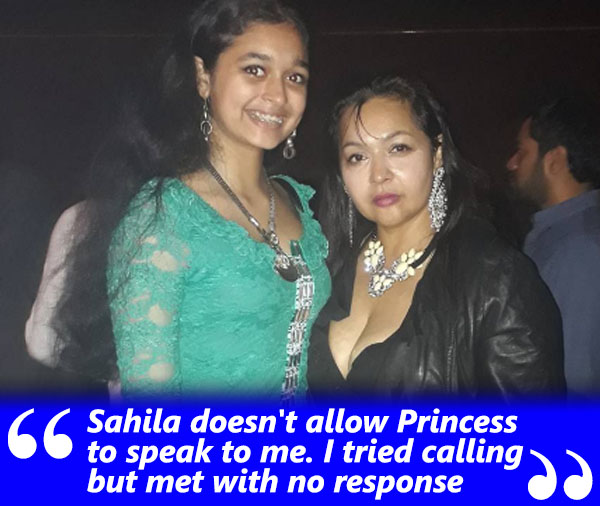 Sahila Chadha And Princess
Princess can call you, why doesn't she?

She is too small. She is just turning 16. She won't go against her mother.
What does Princess call Rahul?

Mamu.
Has Rahul intermingled with some girls after Pratyusha?

With several girls.
He used to be nostalgic about Pratyusha when she passed away, lekin pata nahin chalta insaan kab jhoot bol raha hai aur kab sach bol raha hai.
How did Sahila get to know Rahul?

She got to know him through me. I knew him since quite some time. He used to be a good boy.
Did you know then that he was dating Pratyusha?

No, not then. But yes, I eventually got to know, when they appeared together in the Power Couple show.
What was the flashpoint of your exit from your house?

I didn't want Rahul there anymore. So many cases had piled up against him... (trails off).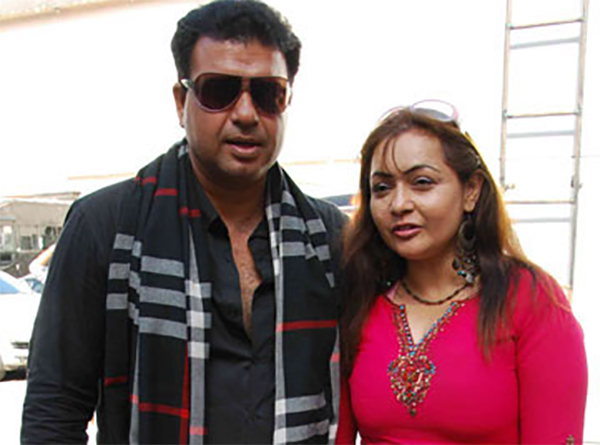 Nimay Bali And Sahila Chadda
Rahul broke your marriage?

I am not blaming him per se. Galti meri aur Sahila ki thi, jo hamara ghar toot gaya.
I don't know where he's staying now but when I left, he was lodged in my house.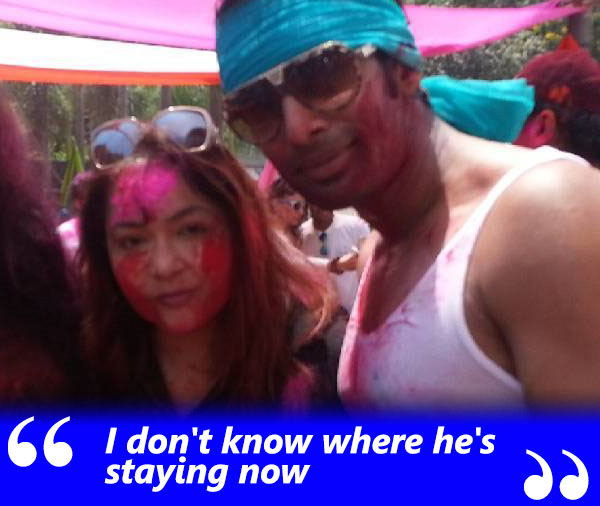 Sahila Chadha And Rahul Raj Singh
Yeah, we had reported that too. Tell me, did Rahul have a separate room in your house?

Yes.
Moral of the story?

Don't let outsiders stay in your house for long.
Image Source: newscdn, instagram/
sahilachaddha