Shiamak Davar: Even After Their Break-Up, Ranbir Kapoor & Katrina Kaif Were Very Professional
Shiamak Davar, who has choreographed Ranbir & Katrina in Jagga Jasoos, opened up about the difficulties he faced during the film's shoot, his favourite dancers from B-Town, his dance school and lot more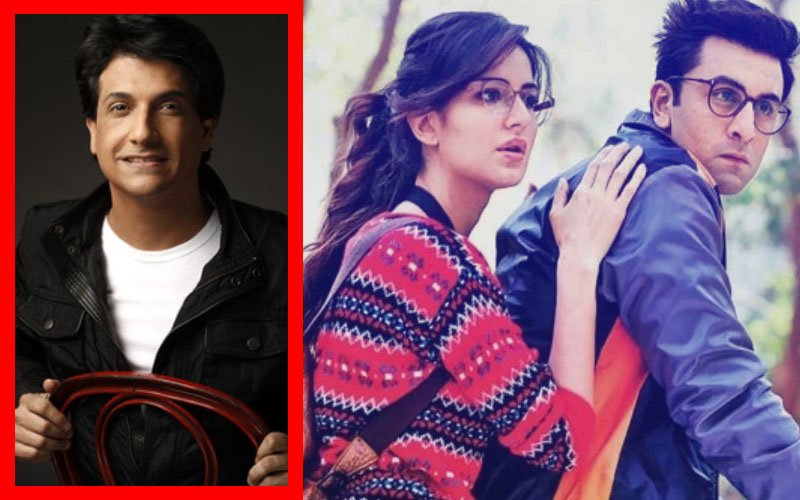 Jagga Jasoos has been in the making for over 3-4 years. So obviously there were changes which the crew must have had to incorporate. And it would have been visible in the choreography. SpotboyE.com caught up with Shiamak Davar, the lead choreographer who made
Ranbir Kapoor
and
Katrina Kaif
dance to his tune, and asked him about various things. Excerpts from the tête-à-tête:
What was the toughest part of making Ranbir Kapoor dance?
Ranbir is a very good dancer. He picks up choreography really fast. He dances with his soul. The style of choreography in this film is very difficult. The steps look easy and everyone can do them, but getting the style and pulling that off is the toughest part, which Ranbir has done very well.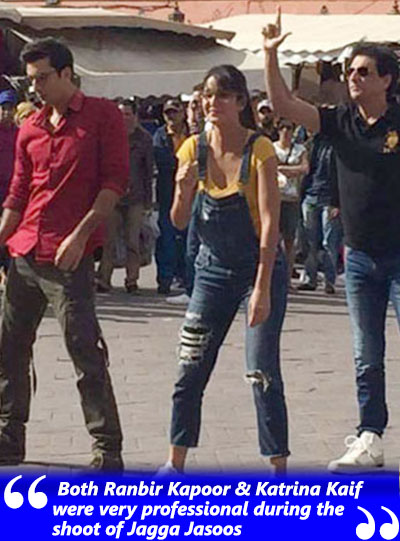 Ranbir Kapoor, Katrina Kaif and Shiamak Davar on The Set of Jagga Jasoos
What about Katrina Kaif? She has superb moves. Did she get the steps faster than Ranbir?
They both are as good!

Did you face any problems in choreographing Ranbir & Katrina post their break-up?
Both are my friends, so I didn't face any problem. Both of them respect me a lot and they were professional on the set.

Lots of people from your dance troop go ahead to become Bollywood actors. Do you realize their potential as an actor when they are working with you?
Absolutely. Whether it was Boman (Irani) who used to do photography with me back then or Shahid (Kapoor), Varun (Dhawan), Sushant (Singh Rajput) – I knew that they had the potential to become great actors.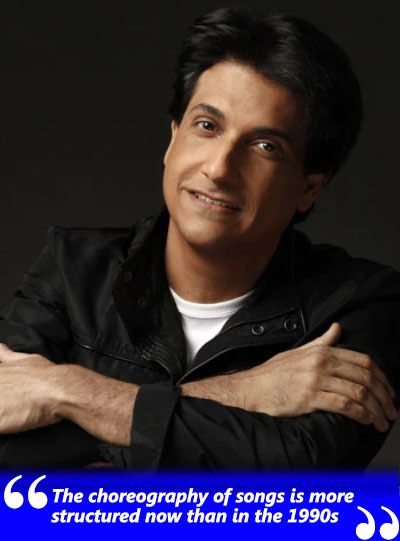 Shiamak Davar Talks About Songs From The 1990s
Do you ever refer them to any of your actor/producer/director friends?
Not unless I know they're extremely talented.

In general, who do you think is the best dancer among the men in Bollywood?
Hrithik Roshan
, Shahid Kapoor, Prabhu Dheva, Varun Dhawan, Sushant Singh Rajput, Tiger Shroff.
What about the women. Who is your pick among the B-Town hotties?
Which was the toughest song you have ever choreographed?
Honestly, I haven't found any song tough because I've been fortunate to work with directors who've trusted me and given me complete creative liberty to choreograph with my vision.

Have you ever changed steps of a dance number after seeing that the actor is not able to perform it?
No, I set the choreography keeping the artiste in mind.
What is the difference between choreographing a stage show and a movie song?
The stage is more thrilling and exciting. It's live and you get an instant audience reaction. Film is different where you have the liberty to take breaks. But there is the freedom of using various locations and bringing the audience to focus on exactly what you want them to see.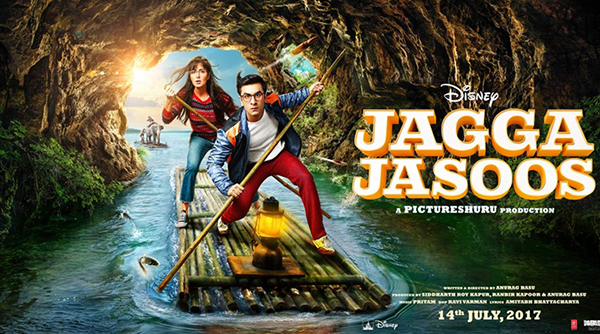 Jagga Jasoos Movie Poster
Who among the other choreographers in Bollywood (of the current lot) do you envy?
I don't envy any of them, because what they do and their style is very different from what I do. I love Farah's (
Farah Khan
) work. In recent times, I saw a dance piece in Baahubali 1, choreographed by Prem Rakshith - I thought it was fantastic.
Do you think choreography of songs is given more importance now than when you began in the 1990s?
Not really. Song and dance has been an intrinsic part of Indian Cinema always. Yes, the choreography is more structured now but that doesn't mean dance in the 1990s was any lesser.

What about before you? As in during the 50s, 60s, 70s & 80s. Do you think there was no sense of dance moves during that era?
Like I said, our films have always been musicals of sorts. The choreography in some of the older movies is beautiful. You also have to understand that dance is an interpretation of the music. So, the music itself was very different then! With each era the music changed, so did the dance movements. I think Helenji is an icon and her moves will remain timeless.

What after Jagga Jasoos?
Dance education is always my priority which means my main focus is always my dance academy. It is my full time passion and occupation. The films and shows keep happening throughout the year and those are the icing on the cake.

Thumbnail Image Source: notey & mazale