Vicky Kaushal Speaks On Sanju's Success, Anti-Media Track & Friendship With Ranbir Kapoor
The quiet boy-next-door, Vicky Kaushal, gets talking on his career, father's non-interference, road ahead, and of course, his prize catch, Sanju. Read on for SpotboyE.com's EXCLUSIVE INTERVIEW...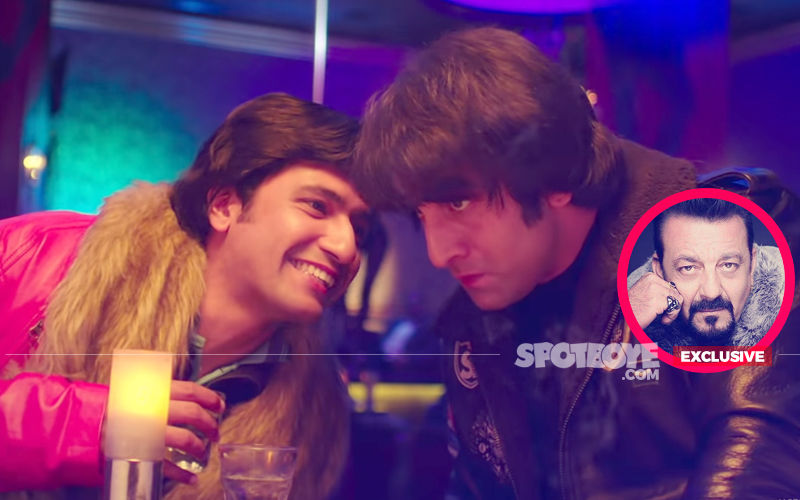 The extremely talented Vicky Kaushal, who played Ranbir Kapoor's buddy in Sanju (a character designed on Sanjay Dutt's friend Paresh Ghelani), has been away from the unbelievable response that his latest film has received at the ticket windows--- courtesy, his shoot for Uri.

(We have carried very frank interviews with Raju Hirani and Manisha Koirala in the recent past)

(Vicky spoke to us from Serbia, he was here for a day of late but has now gone back)

Here are the excerpts from SpotboyE.com's recent telephonic chat with him:

It's funny to imagine that you have still not returned from the shoot of Uri after your Sanju ran away to glory at the box-office and your performance was praised to the skies? How are you withholding yourself?
(Laughs) Emotionally, I can't. But practically, I cannot. Tied up with a commitment, Uri. I would have really loved to be there. I am missing Mumbai. The response I have got for my part is overwhelming.

I knew it's a very special film, for I was working with a director (Rajkumar Hirani) whose film always appeals to ever strata of the society.

You have travelled pretty fast- Masaan, Raazi and Sanju, especially these 3 stand out. So, which is that one film that has made the biggest difference in your life?
Well, I would still say Masaan, which marked the beginning of my career.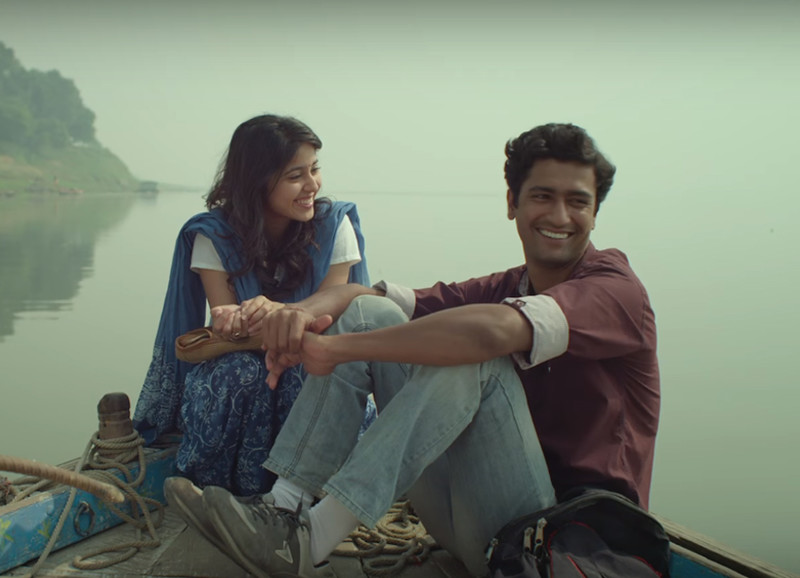 Vicky Kaushal And Shweta Tripathi In Maasan

Really?
Even Raju sir had seen me in Masaan that probably led him to call me for Sanju. I had a meeting with him a year before Sanju went on floors. He said he had something in mind for me and would like to know about my plans for the next two years. He was just catching up with me and was also clear that it may not shape out to my inclusion.

How did you imbibe Sanjay Dutt's buddy Paresh Ghelani's traits?
I had met Pareshji, he had come once to meet Dutt sir when we were shooting. Plus, we were regularly in touch on phone. But let me tell you that Pareshji is not like Kamli. The characterisation of Kamli in Sanju is pretty fictionalised but yes, the incidents between the two friends did happen. Kamli's characterisation is an amalgamation of 3-4 friends of Dutt sir, it's not Pareshji per se in isolation. As for meeting Dutt sir is concerned, I met him at a Diwali party at his house. He had invited me.
And?
It was a great meeting. He knows my Dad (leading Action Director, Shyam Kaushal) very well, In fact, my father had once even played his body double in the late 80s for an action sequence. Dutt sir calls me puttar; he then called up my Dad and they had a good chat.

Dutt sir is a giver of love, you feel like being around him for the longest time.

How did you get comfortable with Ranbir Kapoor- which was so evident on screen?
FYI, we were in Bombay Velvet before Sanju. That we didn't have scenes together is a different story.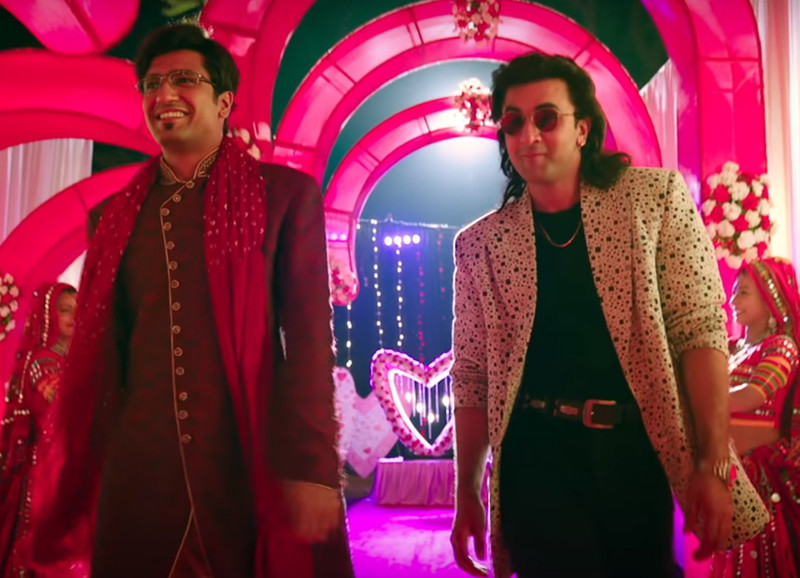 Vicky Kaushal With Ranbir Kapoor In Sanju

Coming to Sanju, I signed it about 45 days before the film went on floors. But for that entire one-and-half month, we used to meet almost daily at Raju Sir's office. Raju sir and Abhijat Joshi (co-writer on Sanju and other Hirani films as well) were always around. We all used to jam on the scenes. The idea was to develop a certain camaraderie between Ranbir and I (pauses).

Go on...
Hats off to Ranbir for that camaraderie. He came across as a star who has no insecurity. I didn't have to make any effort to break the ice.

There's a school of thought that the track between Ranbir and you was quite corny...
I respect every opinion and there's no point in changing them. An actor should never judge, he needs to just act. I follow that principle in life. Okay, but since you are asking me, I didn't feel that it was corny.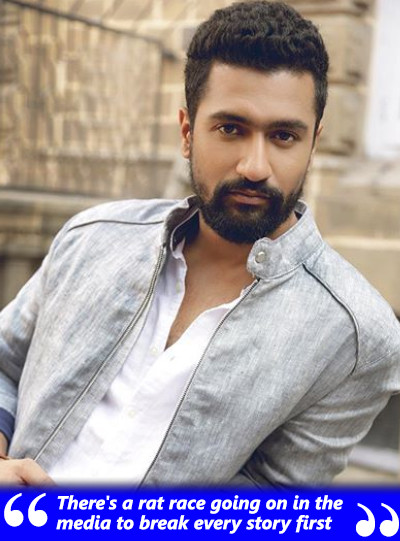 Another school of thought on Sanju is that it is anti-media. What is your opinion about the media? Your Dad too has been a part of the industry...
Media is one of the biggest superpowers in the country to voice out your opinion and spread awareness. But with big power, comes big responsibility.

I don't know how to exactly put this (pauses)... but there is so much of media around you that it tends to get heavy on you.

Are you saying it tends to get unfair?
Not unfair, it is just too much information. I feel so relaxed if I don't have my phone for 2 days. Aisa ho gaya hai aajkal ki information nahin bhi chahiye toh bhi aa rahi hai...

Do you think the media has been irresponsible?
Irresponsible is a very big word. It is just that sometimes the media is in a haste to come up with a story. There's a rat race going on.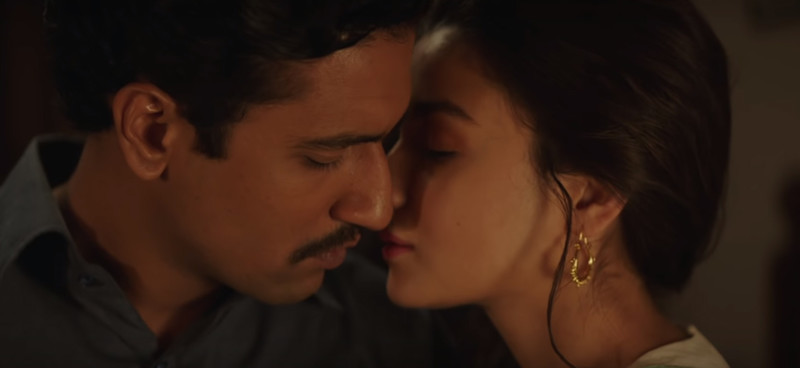 Vicky Kaushal And Alia Bhatt In Raazi

You mean the media is tweaking stories?
No.

You mean the media is pushing the envelope in haste?
Could be. Yeah. Woh hain na aapas mein media mein: 'We should be the first to break the story'.

So far, your characters have stood out by design or destiny. Would you now want to be a part of a full-fledged fast, commercial film?
If I read something that connects to the audience, I will take it up.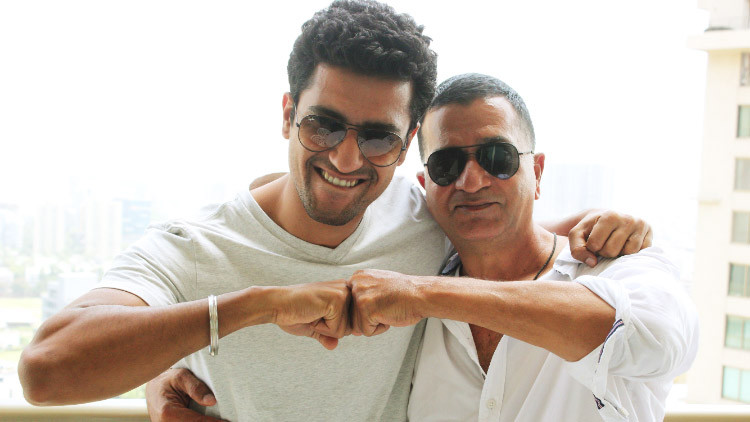 Vicky With Dad Shyam Kaushal

Son of a leading senor Action Director (Shyam Kaushal), did you always want to be an actor?
Everything was going right for me to be an engineer, but my heart was somewhere else.

Were you not tempted to become an Action Director?
'Aise udega, aise bomb phatega' I used to be drawn to that world of my father, lekin jab se hosh sambhala woh craze nikal gaya.

Where are your acting abilities coming from?
I would attribute it to the writers and directors of my films. We are only mediums to translate their vision. Actors don't make a film. A film makes actors.

Did your Dad help you out in some way?
My Dad and I had a pact which said that I have to make it on my own. So yeah, he did not recommend me to anybody in the film industry. My Dad had clearly told me: 'I am always going to be there with you'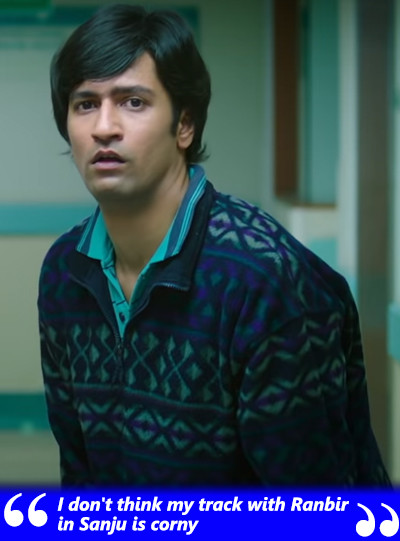 Your Dad knows several people in B-Town...
But what is so exclusive about that? Yahan par every alternate person wants to become an actor. So, I needed to have it in me. I was told: 'A director may have a cup of tea with you, but he won't invest money in you'.

There are days in everyone's life when you feel you are not moving ahead. You just need to be strongly self-motivated. Always follow your heart.

I failed in certain auditions. We had decided that I will come up the hard way.

Did your Dad share details about the 1993 blasts with you? Sanjay Dutt was arrested. You must be very young then...
I was very young. But I remember we used to stay in a chawl in Adarsh Nagar, Andheri. That chawl had a huge mix of Hindus and Muslims. They all used to get together, and at night, guard the chawl so that the ladies and kids could sleep.

Other stories, he hadn't shared. I learnt more only when Hirani started rolling with us.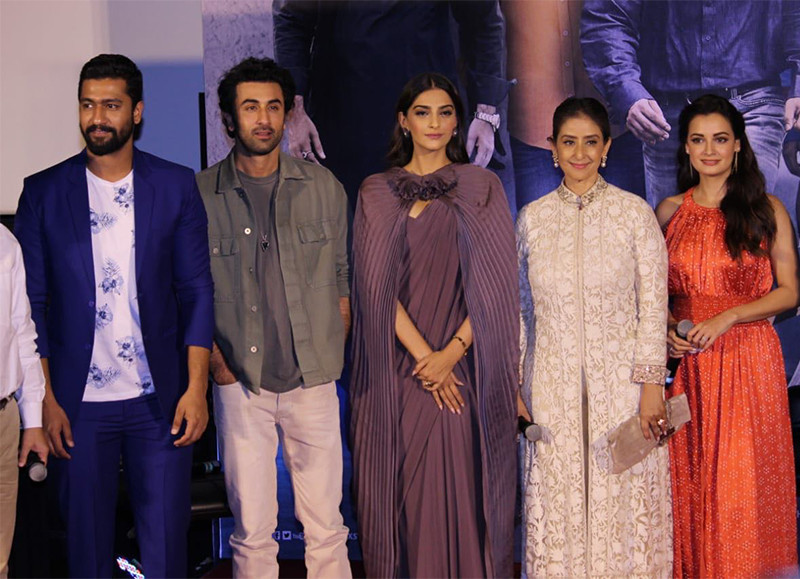 Team Sanju At The Trailer Launch

Currently, you are shooting for Uri...
Yes, it's a film based on the Uri attacks which happened in 2016. I underwent some tough aspects of commando training. I had to raise my weight by 15 kg.

Your Dad will love you in Uri the most, because finally he will see you doing action...
(Laughs) There was a joke going in my house that he was an Action Director, but his son has not even slapped anybody in a film till date. But now, it will change. Finally!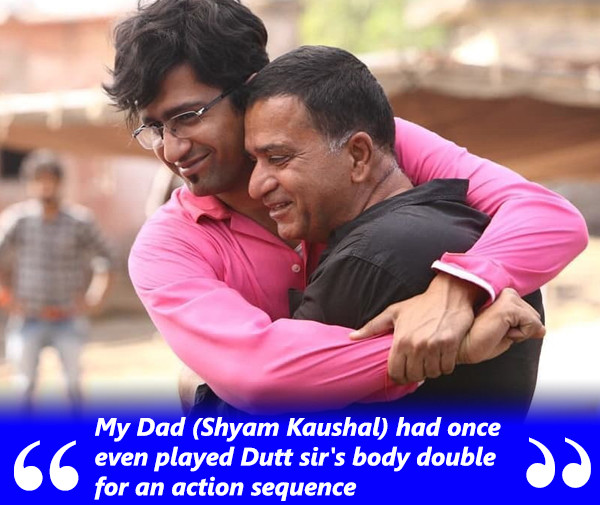 Have you connected with Ranbir after Sanju released?
I sent a text to Ranbir saying 'I wish I was there to hug you'.

I got a call from Dutt sir saying that he loved the film, it was a huge validation.

And what did Ranbir reply?
That he is missing me and wishes that I was in Mumbai.

Ranbir should have got a big hit as Sanju, long back. He is a fantastic actor...
He is a gem. He is a gem of an actor and he is a gem of a human being too.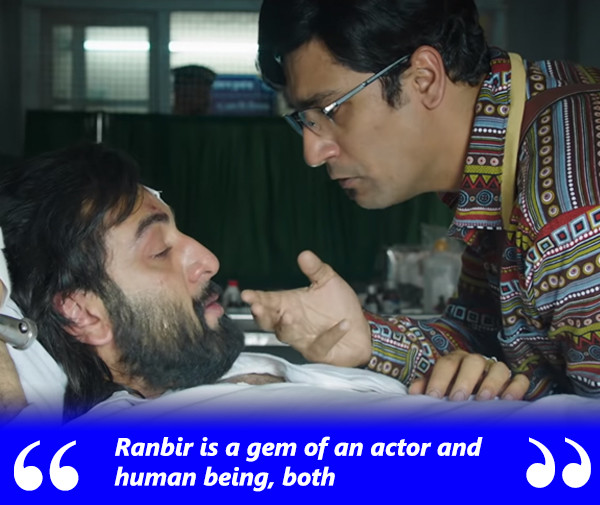 Image Source: deskgram, APH Images, youtube/t-series, youtube/foxstarhindi, youtube/dharmaproductions, instagram/vickykaushal, newshare, shamkaushalstunts