Andhadhun, LoveYatri Box-Office Collection, Day 1: Ayushmann Khurrana-Radhika Apte & Aayush Sharma-Warina Hussian Go Slightly Lazy
Check out the first day box-office collection of Aayush Sharma-Warina Hussain starrer LoveYatri and Ayushmann Khurrana-Radhika Apte starrer Andhadhun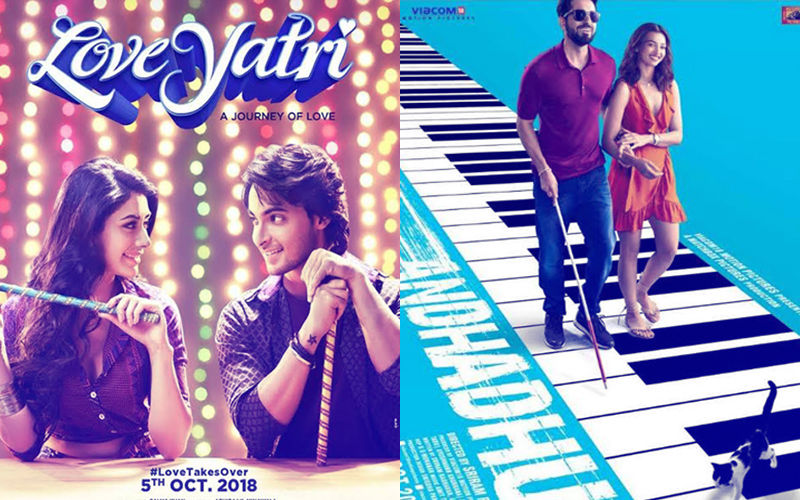 Looks like, this week's releases had a bit of a lazy time at the box-office on Friday and will hopefully pick up from today. Salman Khan's brother-in-law Aayush Sharma's debut film LoveYatri got mixed reviews. While many liked its plot, others appreciated its music. On the other hand, Ayushmann Khurrana and Radhika Apte got rave reviews

According to a report in BoxOfficeIndia.com LoveYatri, which also stars Warina Hussain, has had an opening of Rs 1.75- 2 crore at the box-office. While Andhadhun has earned only marginally better clocking Rs 2.25-2.50 crore.

SpotboyE.com Editor Vickey Lalwani rated Aayush's film 3.5 stars and wrote, "Aayush Sharma and Warina Hussain are both easy to the eye and thus, half the battle is won before the first reel of the film has been completely rolled out. LoveYatri is something that has the purity of the love stories of 80s and 90s. Importantly, nothing pretentious about it. Salman Khan who must have monitored the debut of his darling sister Arpita's husband closely could have easily shown him moving like a stud from one frame to the next, or riding a horse, racing a car, kissing the heroine and bashing up villains at the first opportunity--- but no. And pray, who debuts with a character who is called Su Su? But the Khan-daan and Aayush are evidently both confident. So, Aayush is off to a reasonably good start, with a face and smile that resembles Tiger Shroff's in many frames and dancing skills which deserve praise."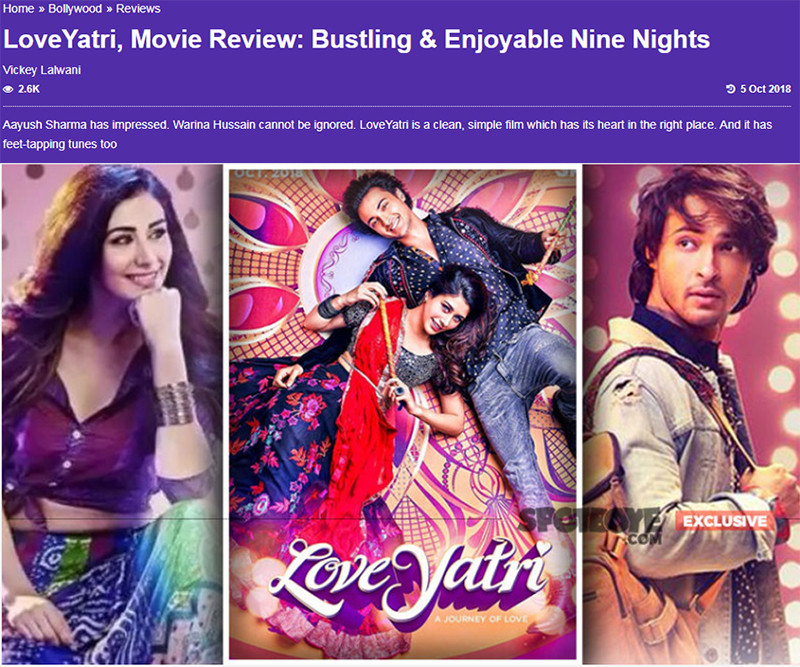 On the other hand, he rated Ayushmann's Andhadhun 4 stars and wrote, "Sriram Raghavan, delivers the best film from his stable till date. Andhadhun is a story of 'n' number of twists and turns. It is not all about who's the killer, it is not all about Ayushmann Khurrana's blindness, it is not all about lust. Then what is it about? It is something to be felt, it is something to understand that India has filmmakers who can compete with Hollywood. It is something you will love, what is orgasm without love? A big thank you Sriram, before I move ahead."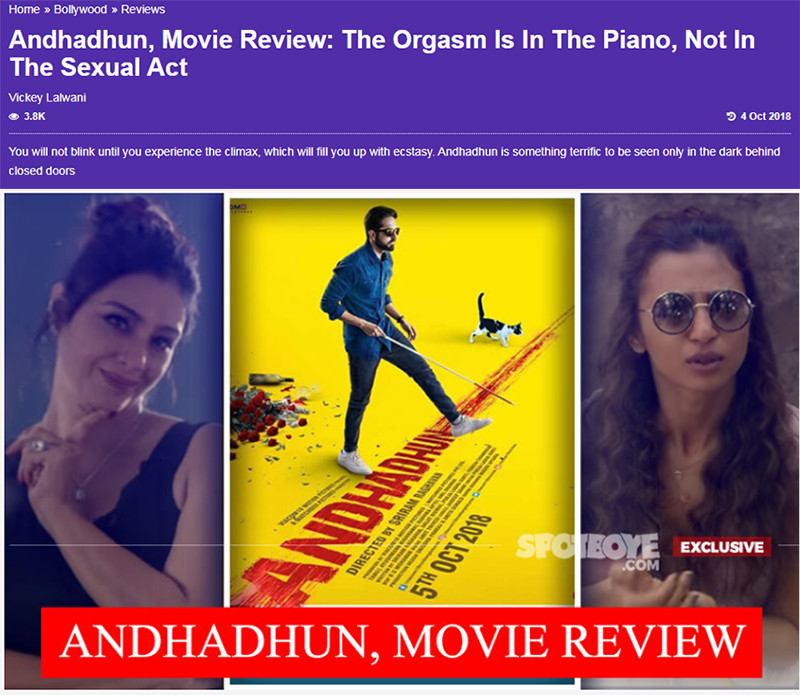 Let's wait and watch which of these two films picks up at the box-office. We hope both, it hurts when good content has few takers.


Image Source: t3.gstatic ,t0.static ,zozu & film companion