Thackeray Box-Office Collection, Day 2: Roar Gets Louder, But Is It Enough?
Thackeray may not have been made on an extravagant budget but the makers undoubtedly were looking for a better opening. On Day 2, the film grew substantially but do the figures promise celebrations?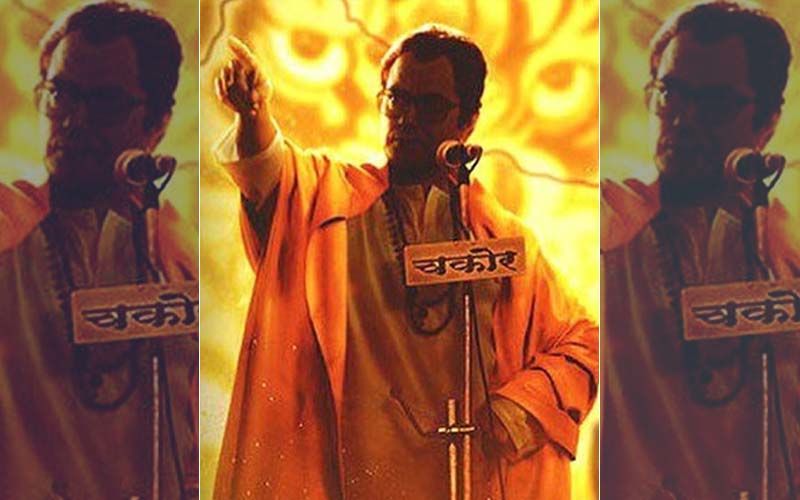 Goes without saying, the makers had expected higher footfalls considering the buzz the trailer had generated. However, the film's limited screens did not help it in any way. When we walked out of the theatre, not many scenes stay with us. Not discounting Nawazuddin's talent or Abhijit Panse's directorial abilities but they both have fallen short of a tough task.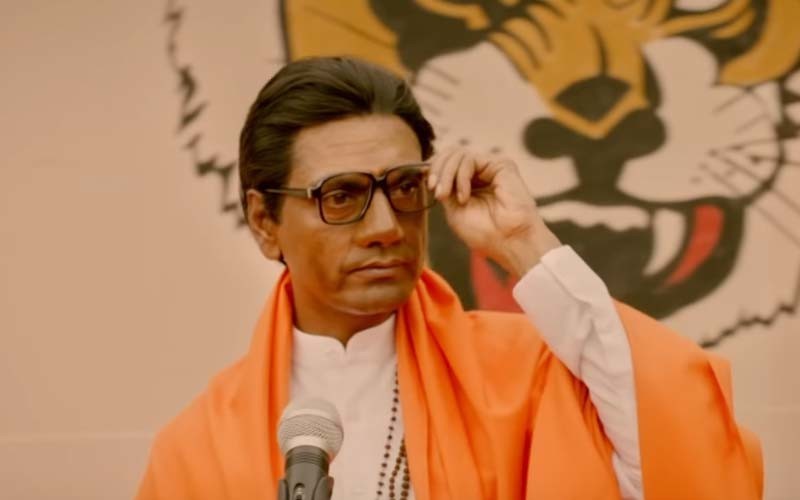 Nawazuddin Siddiqui As Balasaheb Thackeray
SpotboyE.com Editor, Vickey Lalwani, gave Thackeray 2.5 stars
and wrote, "For the details and record, I liked Nawaz when we worked at the Free Press Journal and the Nawaz when he built up a team to become a rebellious leader. But from the moment, he turns politician, he goes into a shell as if he is constantly looking behind his shoulder (of course, not literally). Panse too does not help the cause, as almost at that very point, he makes the film's pace distinctly inconsistent thereafter- sometimes it's dragging, sometimes it's running at breakneck speed. The climax too looks an extremely hurried job. So yeah, criticism (constructive) is due for the screenplay writer too- but that's again Panse!"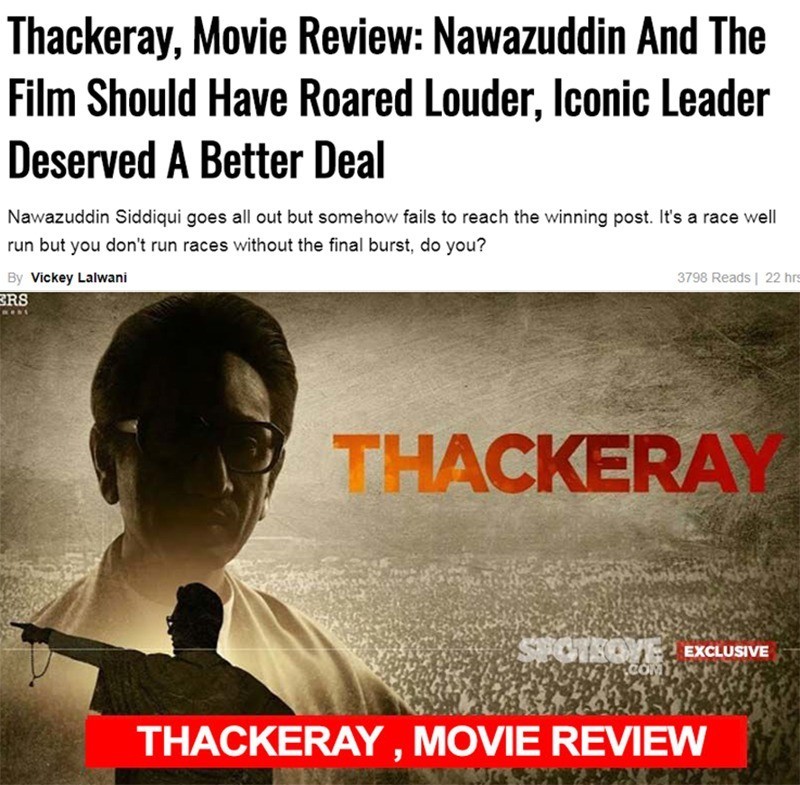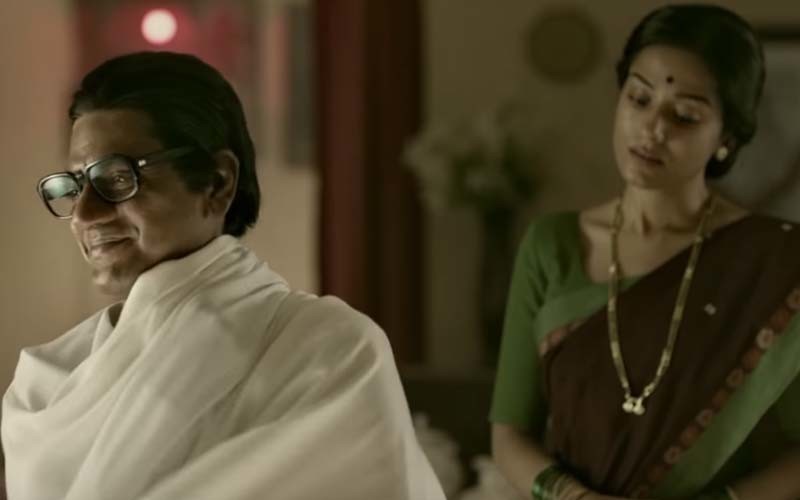 Amrita Rao And Nawazuddin Siddiqui
He added, "7/10 to Nawazuddin for sinking into the role very hard. No doubt he has thrown all his sincerity into it. But I can't avoid deleting those 3 marks from this excellent actor's performance when I look at it in totality- as he doesn't bring out Thackeray's personality sufficiently to the fore."

Image Source: usclip,Youtube/Viacom 18 Motion Pictures