This afternoon, we were shocked to know that Sonali Bendre has been struck by cancer. The actress is currently in New York undergoing treatment.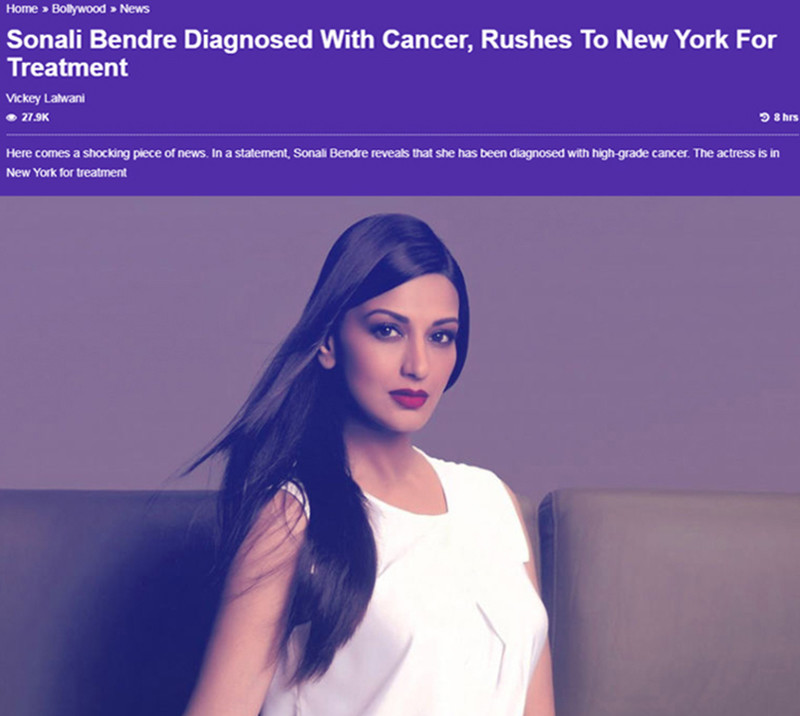 We spoke to Sonali's sister-in-law Shrishti Arya, a couple of hours back.

It seems that the ailment hit Sonali Bendre much after it had set in, and suddenly one day she was diagnosed with the same . "Yes, it happened suddenly. Aisi sab baatein suddenly hi hoti hain," Shrishti said, her voice almost choking.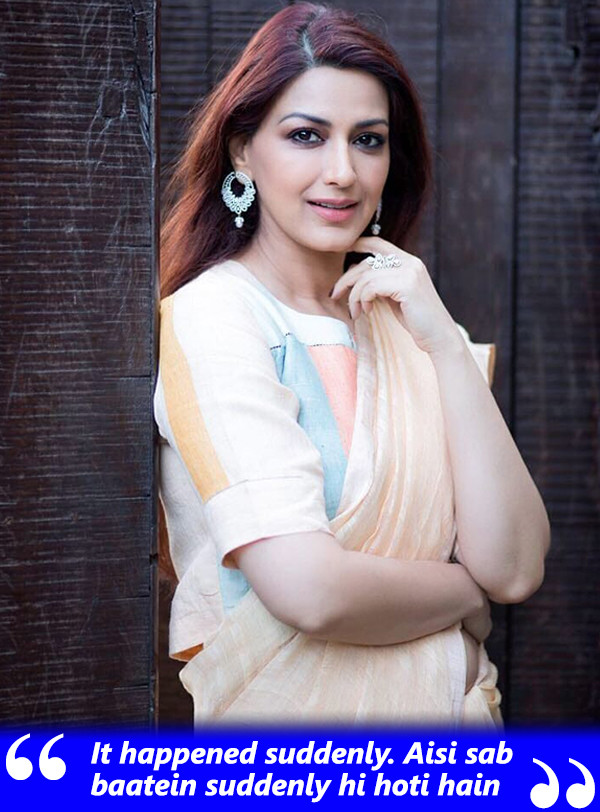 Added Shrishti, "Sonali is a fighter. She will definitely prevail. She has a lot of positive energy. She will be back. We are all very grateful for the outpouring of love."

A while ago, Bollywood came out in numbers on Twitter to wish Sonali 'a speedy recovery'- Abhishek Bachchan (Goldie's best friend), Sonam Kapoor, Anil Kapoor, Karan Johar, Arjun Kapoor, Riteish Deshmukh and Neha Dhupia.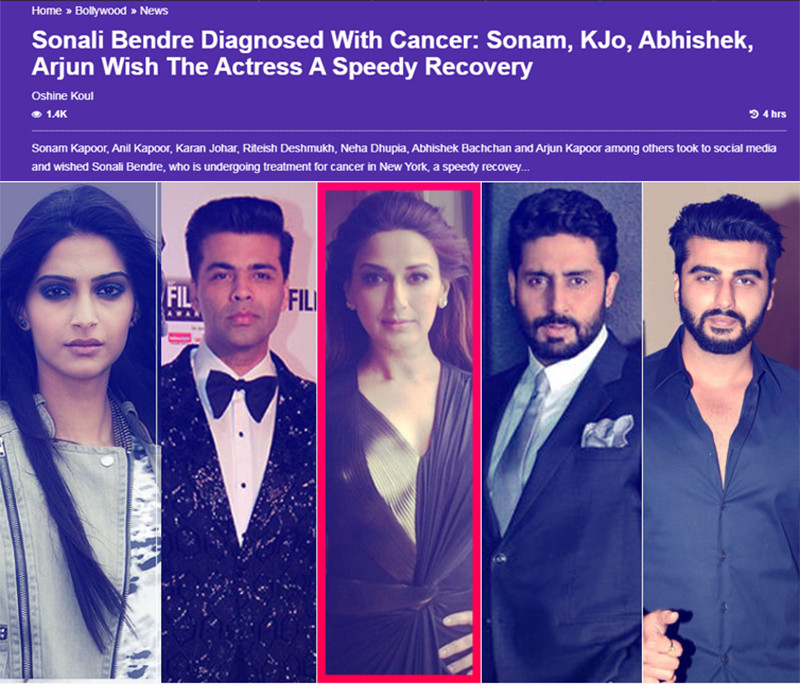 Goldie is with Sonali in the US. Their son Ranveer is also with them. Goldie and Sonali have been married for 15 years.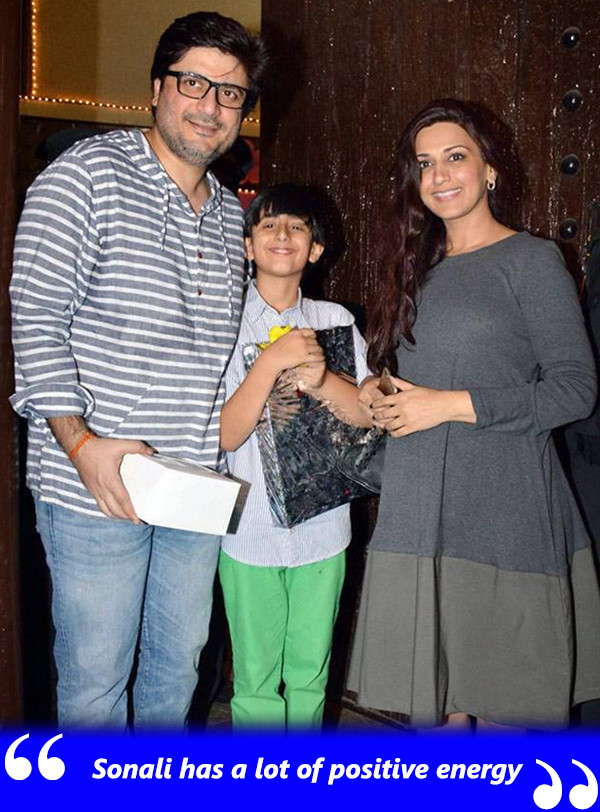 Goldie Behl And Sonali Bendre With Their Son

Is Shrishti going to NY? "I keep going there, so of course I will be visiting Sonali. We are all very close to her," she replied. Shrishti is often in the US. Not too long ago, she was roped-in as Director, International Originals, Netflix India, to build its original content portfolio in India.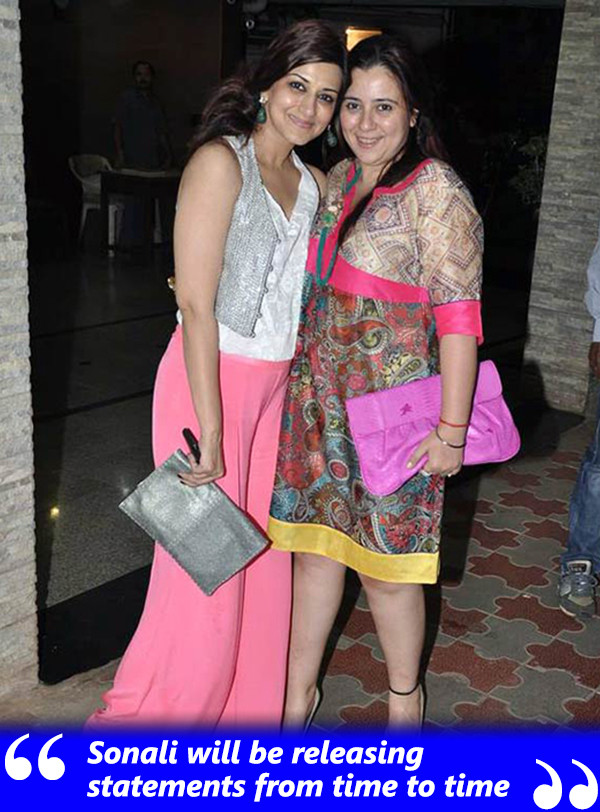 Sonali Bendre With Shrishti Arya

The cancer is metastatic as read from Sonali's post.

We asked Shrishti if she could give us details about Sonali's ailment. "Sonali will be releasing statements from time to time," she explained.

What is Metastatic Cancer?
When the cancer has spread to other parts of the body, it is called metastatic cancer. The liver, lungs, lymph nodes, and bones are common areas of spread or metastasis.


Image Source:- Instagram/@iamsonalibendre,ebharat,dailyhunt,foto-basa