Neil Nitin Mukesh's wedding coming up
tomorrow
to a certain Rukmini is the talk of the town.
Let's track backwards.
First up, Sonal Chauhan has not been invited.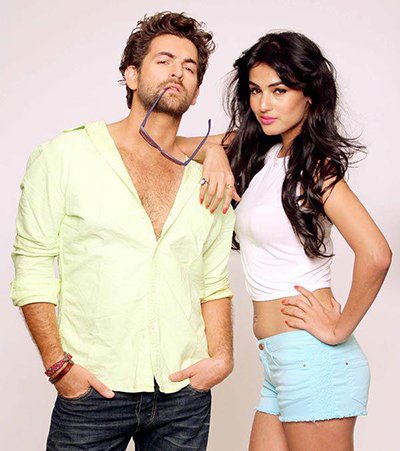 Image Source: hdwallpapers
Legendary singer Mukesh's grandson Neil Nitin Mukesh had waxed eloquent about being in love with Sonal Chauhan and claimed that she has met his parents and that a wedding is on the cards.
Speaking about her harrowing experience with me in Mumbai Mirror in the issue dated July 9, 2012, Sonal had said that she and her parents were aghast at the news. "They were very disturbed and asked me to explain. If I was in a relationship with anybody, I would definitely not hide it, at least not from them," she had told me.
Sonal denied having met Neil's parents saying, "Please, I haven't met them." Asked about Neil's statements that she helped him come out from his shell after his last relationship (with Asin Thottumkal, who is now happily married to Micromax co-founder Rahul Sharma) and healed him, she shot back, "Gosh! He hasn't even spoken about his previous relationship with me."
Reportedly, Asin broke up with Neil through just a text message that simply said: "It's over".
Sonal had also added: "I don't know why he has been speaking of us this way. Marriage? Have I gone mad that I will marry at this point in my career? I am not in a relationship with him and I certainly don't believe in casual flings. I know him from only four months and that's a very short time to decide and take such a big decision."
We don't know if Neil still loves Sonal, but is the past so easily forgotten? So yeah Neil, we understand Neil that why you didn't invite Sonal.
And Neil, we wouldn't be surprised if you haven't invited Ghajini actress Asin too, for obvious reasons. Or have you?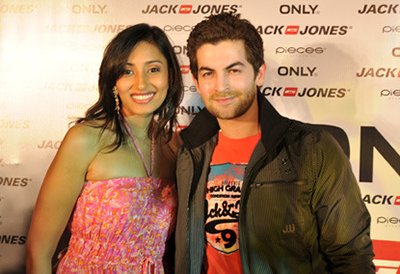 Image Source: media
And is your South Mumbai ex-girlfriend Priyanka Bhatia (designer) whom you dated for more than 2 years, on your guest list? Neil's split with Priyanka had come as a shock because Neil had confessed that they were as good as married and their parents had heartily endorsed the union. And then when he broke off with Priyanka, he said that the parting was amicable and they remain friends!
As for now, Sonal is very much parked in Mumbai. The shaadi is in Udaipur.
Asin & Priyanka, are you both going?
Thumbnail Image Source: images