Actor Shiv Kumar Verma Put On Ventilator After Suffering From COPD; CINTAA Asks For Funds From Salman Khan, Akshay Kumar, Amitabh Bachchan
Veteran actor Shiv Kumar Verma, who has starred in several shows and films, is in dire need of funds as he's on a ventilator due to COPD; CINTAA requests Salman Khan, Akshay Kumar, Amitabh Bachchan for help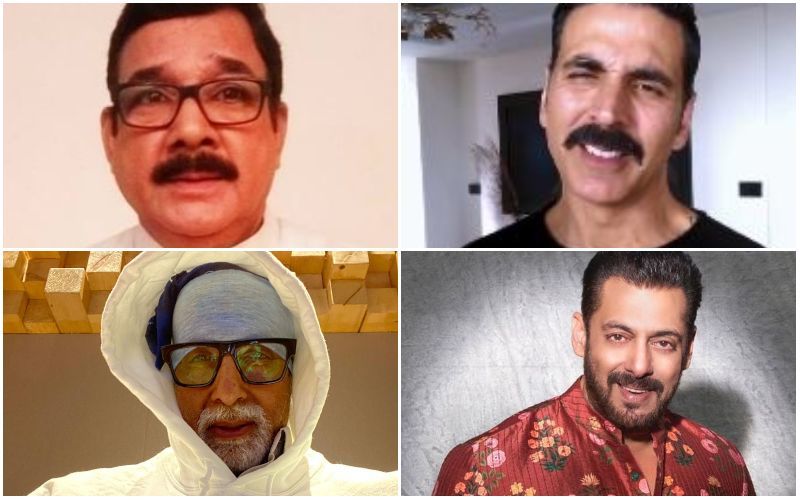 The past few months have been considerably difficult for a lot of people, due to several reasons. Many have lost their jobs owing to the pandemic, thus facing a financial crisis. The list also includes a string of people from the entertainment industry and while some are managing, there's also a section of artists that are in dire need of funds due to some of the other emergencies. The latter is also the case of veteran actor Shiv Kumar Verma, who has starred in various TV shows and a couple of films. As per the Cine and TV Artistes' Association's (CINTAA) latest tweet, Shiv has been put on a ventilator and is in urgent need of monetary help.
CINTAA, in their tweet, revealed that Shiv has been suffering from Chronic Obstructive Pulmonary Disease (COPD) and that he has tested negative for COVID-19. The actor, however, is expected to undergo one more swab test. Further, the TV body tagged a number of Bollywood biggies and sought financial help to raise funds for an ailing Shiv Kumar Verma. They tagged Salman Khan, Akshay Kumar, Amitabh Bachchan, Anil Kapoor, Sunny Deol and Vidya Balan. CINTAA also shared the bank add details of Shiv Kumar Verma for his well-wishers to come forth and help.
"AN URGENT CALL FOR HELP! #CINTAA Member Shivkumar Verma is suffering from COPD and is also suspected of COVID-19. He is in need of urgent funds for hospital expenses. We humbly urge you to please help by donating whatever you can @amitbehl @akshaykumar @TeamAkshay @iamvidyabalan." read CINTAA's tweet.
Take a look:
CINTAA's Amit Behl said to HT how they got to know of this news on Wednesday and immediately transferred Rs 50,000 for his help, following the rules of CINTAA. It was Shiv Kumar's daughter who approached them for help.
image source: instagram/beingsalmankhan, akshaykumar, amitabhbachchan