Aditya Pancholi Files FIR Against Kangana Ranaut, Claims Her Lawyer Threatened Him With Rape Case
The decade old war between Kangana Ranaut and Aditya Pancholi is recalled once again, as the latter has filed an FIR against the actress, after her lawyer threatened to file a rape case against him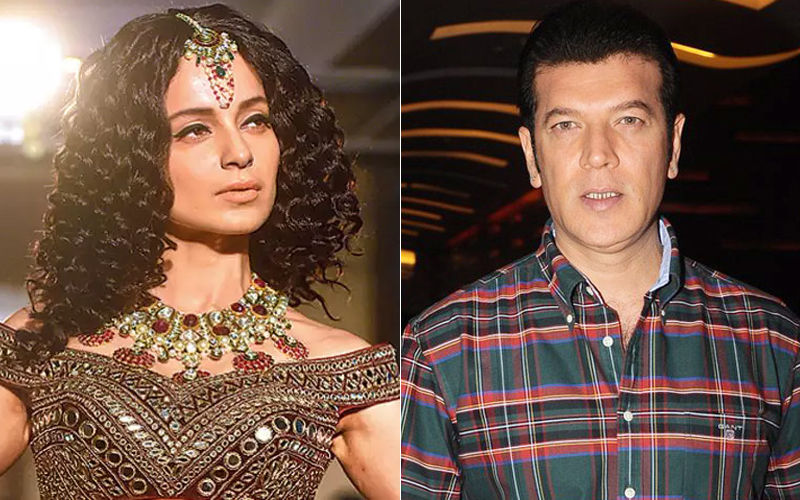 The huge war that erupted after
Kangana Ranaut accused Aditya Pancholi of physical and sexual assault a decade back
, can never be forgotten. Kangana was new to the industry when she was subjected to immense torture by the man, as said by the actress in her earlier interviews.
Now, after all these years, her spokesperson and sister Rangoli has filed an application at the Versova Police station stating that he abused and exploited Kangana a decade back.
Pancholi has filed a counter application at the same police station
, and has also claimed that her lawyer threatened to file a rape case against him. "We have asked both of them to record their statements. We will conduct an inquiry before registering an FIR," said a senior officer from the police station.
Aditya filed the complaint along with the video footage of his meeting with Kangana's lawyer. In a statement,
he said, "I have already filed a defamation case against the actor, which is sub-judice
. Following the defamation case, her lawyer, on January 6 this year, threatened to file a rape case against me if I didn't withdraw the defamation case against his client. Thankfully, I have recorded the 18-minute meeting with him. The video in the form of evidence has been submitted to the court and to the police as well."
In another statement, Aditya said, "I submitted my application with the police against Siddique, Kangana and Rangoli earlier this month. I have submitted the video in the police station and court. Rape is the worst kind of crime that can happen [to any woman]."


Image Source:- clipper28, pinterest, Instagram/serialkiller