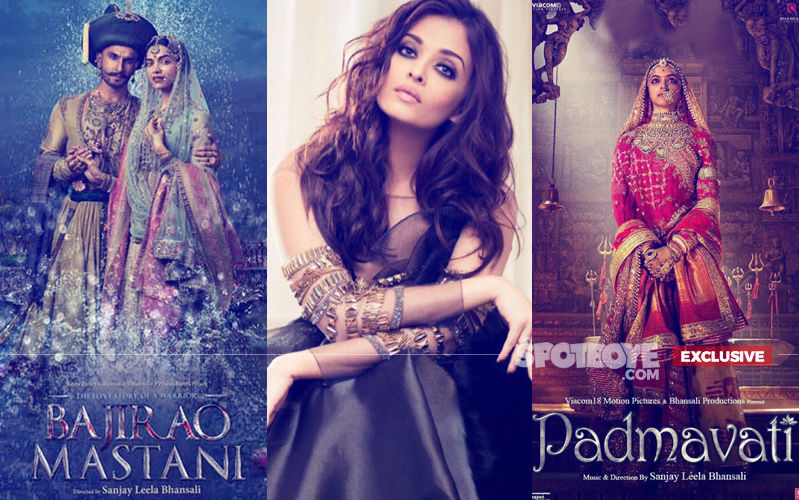 Seems, Deepika Padukone got lucky with Bajirao Mastani and Padmaavat both. She did a very good job no doubt, but did you know that both these Sanjay Leela Bhansali films went to Aishwarya Rai first? CHECK OUT THE VIDEO INTERVIEW WITH AISHWARYA ABOVE.

Well, Aishwarya Rai and I have often spoken on Sanjay Leela Bhansali having cast her so beautifully in Hum Dil De Chuke Sanam and Guzaarish- she excelled in both roles. So how come we haven't seen her in a SLB film after that?
Well this time too when I met her at Sun-N-Sand (Juhu), a day before Fanney Khan released, I popped up the same question and the actress went on to say this time that there were two instances in the past few years that she and Sanjay came very close to working together.

It has been reported that Aishwarya was the first choice for Bajirao Mastani, but she revealed that the same applied to Padmaavat too. Aishwarya said, "He didn't get the Bajirao for me. He wanted me to do Padmaavat, but could not get the Khilji for me, at the casting time. So, that's how it didn't happen."
In the video interview in question, Aishwarya has spoken about many other things like- trolling, body-shaming and Fanney Khan.