Alia Bhatt's budding romance with Ranbir Kapoor is keeping the tinsel town awake and how. Every day the actors are making news for their equation. After being spotted together, while leaving and arriving at Brahmastra shoot and making statements like 'it's too new, let it cook a bit' on their relationship, Alia has yet again stirred a new headline. While talking to a leading daily about her plans on marriage, the actress has said that she is a random person and does things unplanned. So, one day she might surprise herself by tying the knot even before 30.

"Right now, I am not thinking about getting married. But honestly, I am not someone who thinks about these things. I just go ahead and do them. It could be a very random thing since I consider myself a random person. So, I may make these decisions also at random. I am not someone who plans out my life thinking, 'Well, that's how it should be done.' I feel the best things in life should happen when they are least expected. Maybe, people expect me to get married at 30, but I might surprise myself as well and get married before that." Alia told the daily.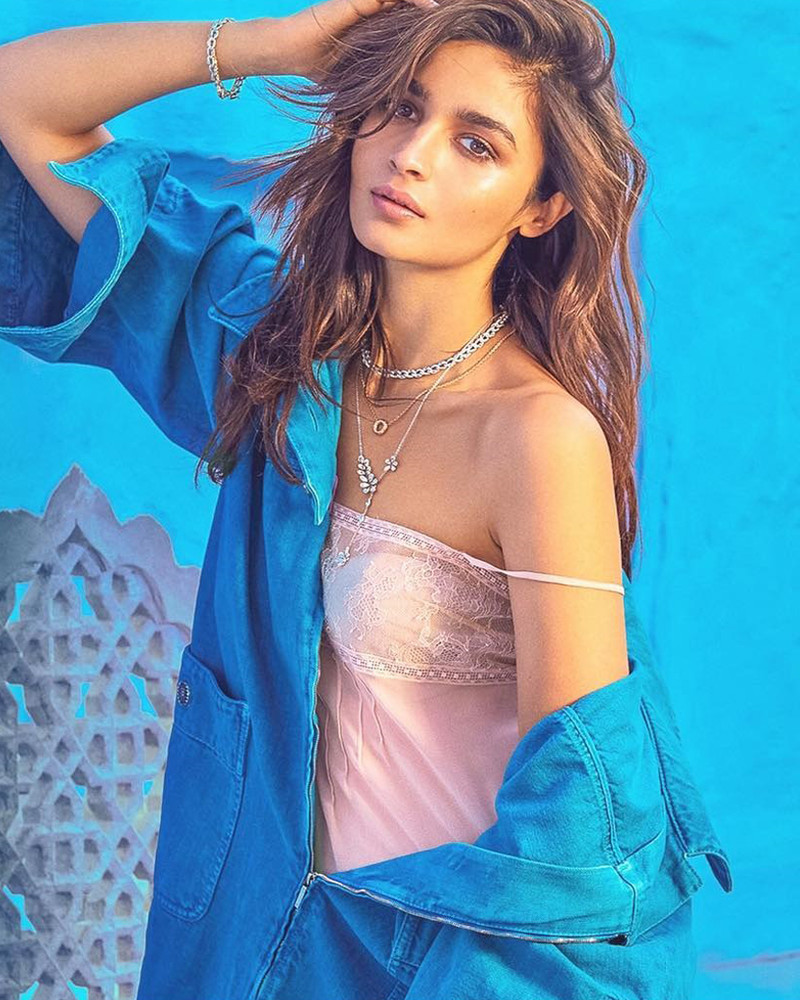 Alia Bhatt Poses For A Photo Shoot

We hope Ranbir is listening to this and getting the hint! Last week we told you that Ranbir's sister Riddhima sent a gift, a lovely self-designed bracelet, for Alia. And yesterday, the Raazi actress also did something rather darling for Riddhima's little daughter, Samara. On the occasion of World Environment Day, Alia sent an adorable hamper powered by her NGO, Coexist, to Samara.

So much PDA and affection around- well, we are feeling all of it, are you?


Image Source: kalerkantho & instagram/aaliabhatt