Devoleena Bhattacharjee Opens Up About Her Court Marriage With Gym-Trainer Shanawaz Shaikh; Says, 'Wasting Money On A Grand Wedding Is Dumb'
Devoleena Bhattacharjee shares she wants the youth to understand that spending money on a grand wedding and showing off 'royalty' is dumb thought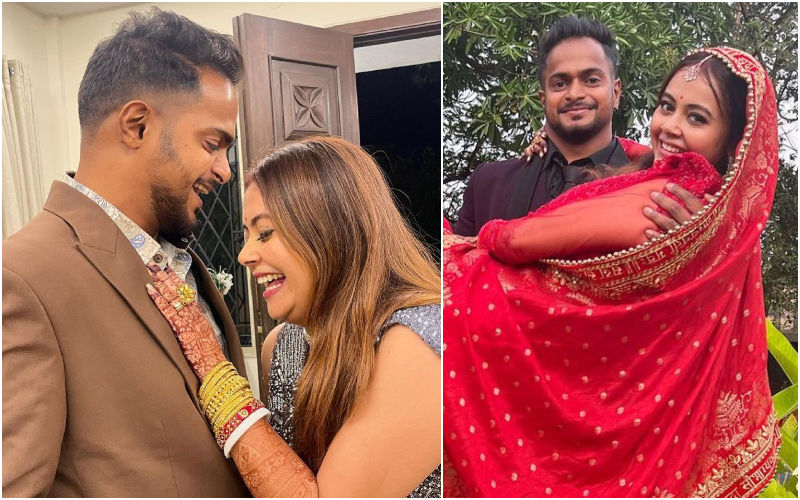 It's a known fact that the audience loves to copy celebrities, especially during the weddings. From lehengas to decors, fans have often taken inspiration for their big day. Television actress Devoleena Bhattacharjee wanted to break the stereotype by showcasing that wedding is all about celebrating the union of two souls just with the presence of friends and family.
During a recent interaction with Zoom, the Saath Nibhana Saathiya actress, who got hitched to her boyfriend Shanawaz Shaikh last week, opened up about having a hush-hush ceremony. Having opeted for a court marriage, Devoleena said, "I feel that with a celebrity tag comes the responsibility to guide society. We are said to have the power to set trends and the grand wedding is all about the waste of money. I feel so… sab dikhawa (it is all show-off)."
ALSO READ: Devoleena Bhattacharjee Gets Brutally Trolled For Her Assamese Bridal Look; Enraged Fans Say, 'Burkha Pehno Ab Aap'
"I didn't feel the need to show that I have money, I can make things royal. All I feel is my husband and me, or our parents have really worked hard to earn that money, so we need to invest in something worthy," she continued.
She expressed her desire to invest her hard-earned money in an NGO that she runs rather that spending it all on just one day. The actress said, "And I want the youth to understand that showing off, and wasting money just to make 'the day' look big is a dumb thought… 'The day' is big when you achieve the blessings of your family, and the company of your friends while you marry the perfect soul. And yes, we performed every ritual and had fun."
ALSO READ: Devoleena Bhattacharjee REACTS To Trolls Calling Her Marriage 'Love Jihad'; Netizens Ask Her 'Rest In Fridge'
For the unversed, the actress' husband Shahnawaz Sheikh is a gym trainer and a certified nutritionist by profession. Their love blossomed when he stood by her side when she was very ill. While Devoleena had remained tight-lipped about her relationship with him before their marriage, now-a-days she is seen sharing pictures and videos with her husband, painting the town red.