DID YOU KNOW Karan Johar Had A BIG Fight With Aditya Chopra For Including A Sex Scene In Kabhi Alvida Naa Kehna; Recalls Being Told, 'India Will Not Accept It'
Karan Johar recalled when he had a huge fight with producer Aditya Chopra for adding a sex scene between Shah Rukh Khan and Rani Mukerji in Kabhi Alvida Naa Kehna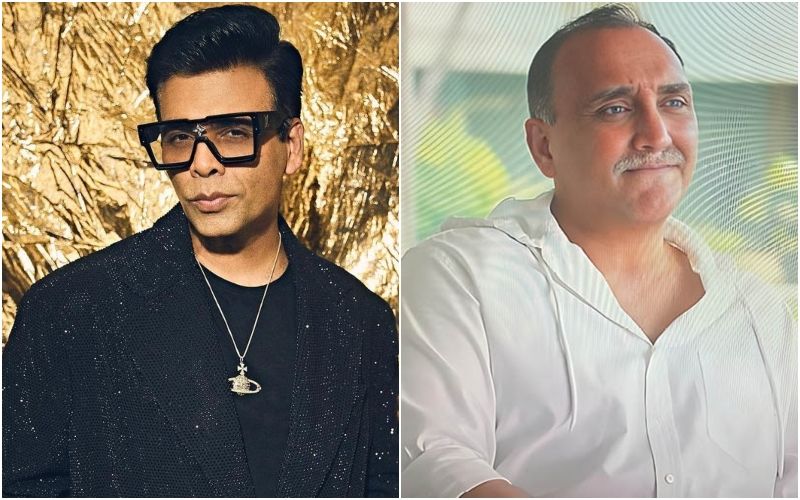 Karan Johar's directorial Kabhi Alvida Naa Kehna was certainly a movie that was ahead of its time. In an era, when romantic movies and comedy movies were all the rage, the filmmaker announced a project that highlighted a love-story born from an extra-marital affair. Starring Shah Rukh Khan, Rani Mukerji, Abhishek Bachchan, Preity Zinta, Kirron Kher and Amitabh Bachchan, the movie received a lot of mixed reactions from the audience and critics, especially showing the lead actor's having sex.
Recalling that particular scene, Karan during an interaction with Anupama Chopra on her podcast All About Movies, said he had a huge fight with producer Aditya Chopra for adding the sex scene. He went on to share that the latter had warned him against doing so as India, being the conservative society that it was back then, wouldn't accept it.
Quoted by Hindustan Times, the 50-year-old filmmaker said, "I was shooting that sequence, and I was at this big location that was snowed out, and Adi called me. He said, 'Listen, I've been thinking about it for the last couple of days, and it's very strongly in my head. I don't think they should have sex. I feel like India will not accept it. They should come to the point, and retract, because they're guilty about it'. I was like, 'No, I'm going to do it. How can you be in a relationship and not have sex?'"
However, even now when he thinks back to the time, Karan always wonders if Chopra was right, that India would have accepted the movie easily had they not included a physically intimate relationship. He said, "So, we had this big fight over the phone, and I was rebellious about it. Much later, when I sat down with the film, and I thought about it, and I think back and feel that he was right. Not optically or anything, but commercially. I feel the country would've been far more receptive of the love story had they not gone ahead with a physically intimate relationship."
On the work front, Karan Johar is all set to return to the director's chair with his upcoming movie Rocky Aur Rani Ki Prem Kahani. Currently in its last leg of filming, the movie stars Alia Bhatt, Ranveer Singh, Dharmendra, Jaya Bachchan and Shabana Azmi in pivotal roles.
Image Source: Instagram and Google