Entertainment News Round-Up: Bengali Actor Saibal Bhattacharya Hurts Himself As He Attempts Suicide, 'Har Har Shambhu' Singer Farmaani Naaz In LEGAL Trouble?, 'Grease' Fame Olivia Netwon-John PASSES AWAY At 73, And More
Here's a quick round-up of what happened in the Hindi film and TV industry today - August 9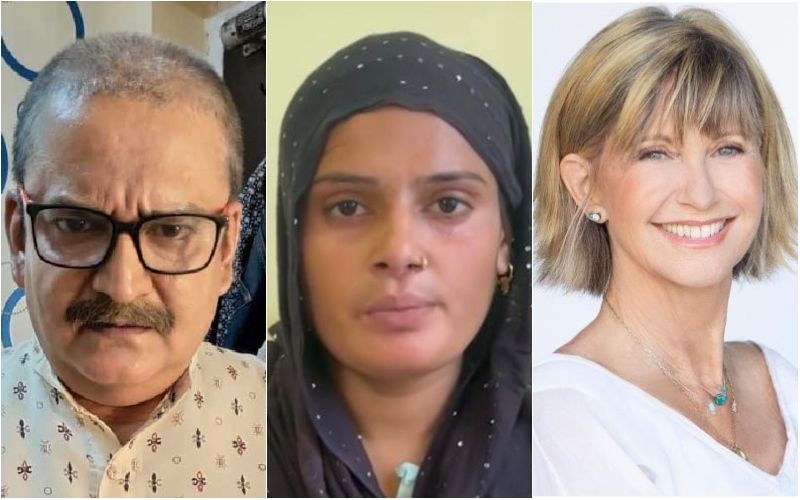 Bengali Actor Saibal Bhattacharya Hurts Himself As He Attempts Suicide

Renowned Bengali actor Saibal Bhattacharya reportedly attempted suicide at his Kolkata home and shared a video of himself in a hurt condition via Facebook.
The actor who is popularly known for his role in Bengali serial Prothoma Kadambini was found at his residence and is now reported to be in a hospital. According to the reports, the news of Saibal's attempted suicide comes after Bengali actors Pallavi Dey and Bidisha De Majumdar, and model-actor Manjusha Niyogi allegedly died by suicide.
'Har Har Shambhu' Singer Farmaani Naaz In LEGAL Trouble?
Indian Idol contestant and YouTube fame Farmani Naaz, who sang the viral song 'Har Har Shambhu' has been making headlines for controversial reasons. A certain section of people particularly Muslim clerics are miffed with Farmani over the song and alleged that she has hurt Muslim sentiments with this devotional song. Amidst this uproar, the original writer of the song Jeetu Sharma has reportedly decided to take legal action against Farmani under the copyright act.
'Grease' Fame Olivia Netwon-John PASSES AWAY At 73
Olivia Newton-John - the Australian singer who is known for her breathy voice and wholesome beauty - died on Monday, according to a statement from her husband. She was known to be one of the biggest pop stars in the '70s and she effortlessly charmed generations with her blockbuster 'Grease'. Sadly, she passed away at the age of 73.
Pete Davidson Seeks 'Trauma Therapy' Due To Kanye West's 'Online Harassment'
Pete Davidson is reportedly seeking 'trauma therapy' following Kanye West's online harassment. But, the story does not end here! According to recent reports, the rapper and Kim Kardashian's ex-husband has returned to Instagram and this might spell trouble for 'Skete'.
Vicky Kaushal's Father Sham Kaushal Opens Up On Having Suicidal Thoughts While Battling Cancer
Veteran action director Sham Kaushal has been part of the film industry for four decades now. He has been one of the most influential personalities in the world of stunt and action choreography. Shamji in a recent interview shared his best and worst phases in the industry. He also shared that he suffered from cancer and the entire industry stood by him.
When Mahesh Bhatt Physically ABUSED And SLAPPED This Pakistani Actress
Bollywood filmmaker Mahesh Bhatt is a well-known face in the industry. He has many hit and blockbuster movies to his credit. Apart from his brilliant direction skills, Bhatt often makes headlines for controversial reasons. Back in 2011, Pakistani actress Meera had alleged that her 'godfather' and 'mentor' Mahesh was possessive of her. Not just that she also accused him of slapping and physically abusing her. Meera made her Bollywood debut with Mahesh's directorial 'Nazar' opposite Ashmit Patel.
Image Source: Instagram