Entertainment News Round-Up: Rhea Chakraborty Likely To Miss IIFA 2022 in Abu Dhabi, Sidhu Moosewala Murder: Post-Mortem Reveals He Died Of Haemorrhagic Shock, Kim Kardashian Says She 'Just Might' Eat Poop Every Day If It Made Her Look Younger, And More
Here's a quick round-up of what happened in the Hindi film and TV industry yesterday - June 3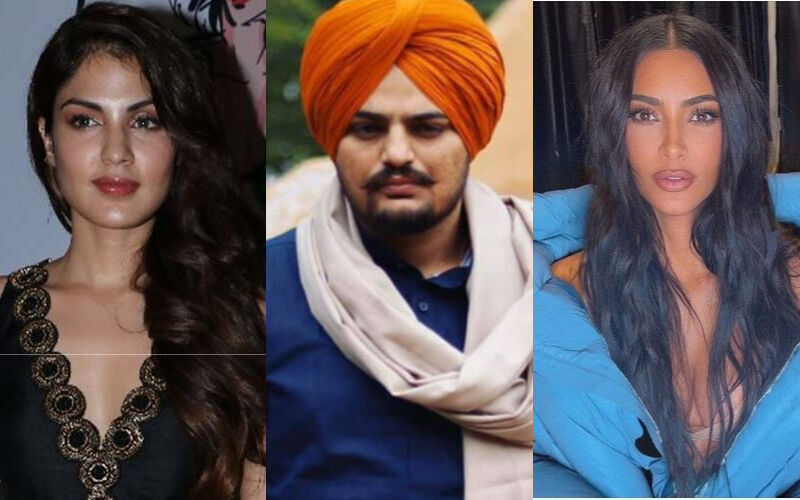 Rhea Chakraborty Likely To Miss IIFA 2022 in Abu Dhabi

Rhea Chakraborty, troubles do not seem to end anytime soon. While her plea seeking travel permissions was granted she is likely to miss her chance to make an appearance at the IIFA 2022.
In a statement on Thursday, Rhea said that she will not be able to travel as she has a lookout notice against her, which was issued by an agency.
Sidhu Moosewala Murder: Post-Mortem Reveals He Died Of Haemorrhagic Shock
Singer-turned politician Sidhu Moosewala died on May 29 after he was shot dead by unidentified assailants in Jawaharke village of Mansa district, a day after the Punjab Police withdrew his security. Reportedly, more than 30 rounds of bullets were fired on the car Sidhu was driving. On Tuesday, the popular Punjabi Singer was cremated at his native village Moosa in Punjab's Mansa district amid chants of 'Satnam Waheguru'. Now, the post-mortem report of Moosewala has revealed that he died of haemorrhagic shock just 15 minutes after being shot.
Kim Kardashian Says She 'Just Might' Eat Poop Every Day If It Made Her Look Younger
Yes! You read that right. It just couldn't get any weirder!
Kim Kardashian has yet again made it to the headlines for all the wrong reasons and it doesn't seem to be going well owing to all the remarks around the same. In a recent interview with The New York Times, she has made the most bizarre statement saying that she would readily eat faeces if that helped her to look young.
Prakash Jha Breaks Silence On Accusations 'Aashram 3' Defames Hinduism
Prakash Jha's latest web show 'Aashram 3' starring Bobby Deol and Esha Gupta releases today. In a recent interview, Jha opened up about the strong criticism that the web show has been getting over the past few years and also reacted to accusations made by religious activist groups. He expressed his views on the claims that the show defames Hinduism and asserted that for every "negative view, there's always a bunch of people who think positively."
Thor: Love And Thunder To Release In India One Day Before US
Well, there's no denying Marvel has a massive fan following in India and MCU films already taking over the country. In order to satisfy the fans' hunger for superhero films, Marvel is taking a step ahead by showing gratitude to its fans.
The studios on Friday announced that their upcoming film Thor: Love and Thunder will release in India a full day before its release in the United States.
Image Source: Instagram