It's all happening in Farhan Akhtar's ex-wife Adhuna Akhtar's hair salon BBlunt. A girl named Kirti Vyas, working in her parlour, has gone missing.

Kirti had left for work from her home. She boarded a train from Grant Road to Andheri, a 9.11 am local yesterday and since then she has been untraceable.

Kirti is a diabetic patient on medication. Farhan & Adhuna have ordered the staff from all the branches of BBlunt to post the news of her disappearance on their respective social accounts.

Here are the details related to the girl...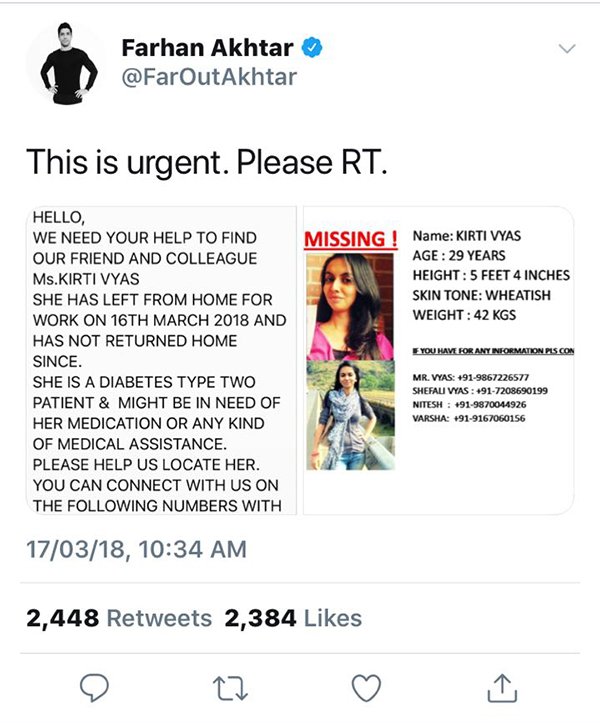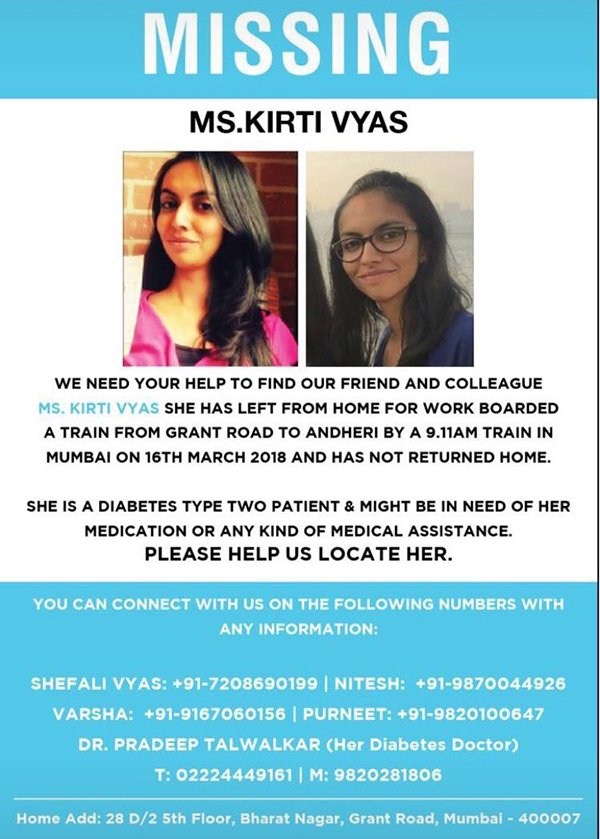 Vyas family is extremely concerned for Kirti. We pray that she is found soon.

If any of you find her, please contact on the given details.
Image Source: twitter/farOutAkhtar