We all know that using your mobile phone while driving is a punishable offence. But John Abraham is in no mood to follow the rules.

The action star posted a video of himself driving his two dogs home and his followers quickly noticed that he had filmed it while driving on a busy road.

In the video John is seen balancing the phone in one hand while handling the steering wheel with the other.
Interestingly, John has been involved in two bike accidents in the past. One was in 2006, where he had to be taken to the Lilavati Hospital with an injury to his left ankle and knee. The other was in 2013, which was relatively minor. However, the actor simply refuses to follow traffic rules.

Well, had it been a video filmed while John was standing by the side of the road, it wouldn't have mattered. But the very fact that you can see him driving and simultaneously making a video on his phone makes it dangerous not just for him but other people on the street as well.

John was instantly trolled by his followers after posting this video. Check out some of the digs which came John's way: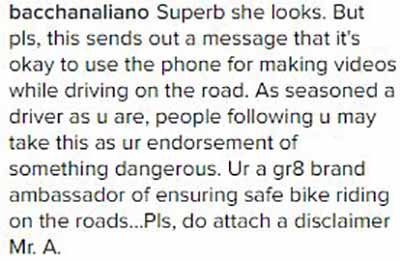 As one of these trolls rightly pointed out, doing a daredevil stunt like this is okay in a movie, these should never be tried in real life. Don't you get it John?

Thumbnail Image Source: mrpopat & insta/thejohnabraham