Kader Khan, who was keeping unwell for the past three years, is now on a wheelchair.

Shakti Kapoor, who partnered him in many films, is aware about Kader Khan's condition. We contacted him and he says: "Yes, Kader Khan is now on a wheelchair. It's so so sad to be talking about this and I am trying to reach him since the past few days, but I am not able to get his number. I hope to have it in the next 2-3 days."

Adds Shakti, "Kader Khan's elder son resides in Canada. So, he has gone there to avail medical facilities which can cure him. I think his wife is accompanying him."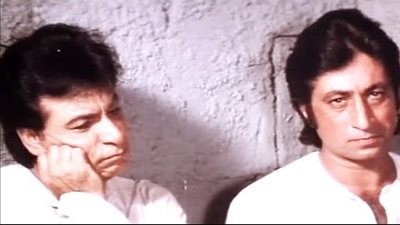 Image Source: images

What exactly has happened, we asked? Replied Shakti: "Kader Khan had a knee problem. He got operated but the operation went wrong."

This only aggravated the 80-year-old Kader Khan's condition and agony.

Sometime ago, Kader Khan had said that after his illness, producers and directors were unwilling to take him in their films. Kader Khan, who was present at the trailer launch of his film Hogaya Dimaagh Ka Dahi in August 2015, was clearly having difficulty in talking and walking.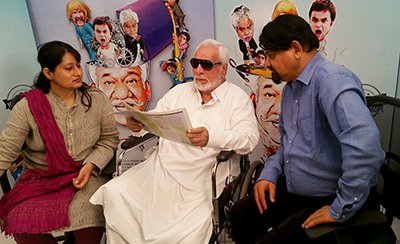 Image Source: vk

Kader Khan was known for his work as a writer for several films with noted directors. "There has been a difference in the level of writing. As a writer, I feel that I should come back. I'll try my best to bring the earlier zubaan back and people are definitely going to enjoy talking in that zubaan," he had then told a section of the media. Clearly, he was not happy with today's film scripts.

And then in October 2015, Kader Khan was admitted to Ramdev's ashram in Haridwar to ease the pain in his joints and also for diabetes.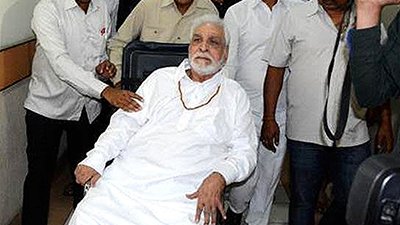 Image Source: powerwindow

Besides Shakti, Kader Khan was also a riot with Govinda. Their comic timing in the same frame was the talk-of-the-town then, and resulted in hits like Dulhe Raja, Sajan Chale Sasural, Dariya Dil, Raja Babu, Aankhen, Coolie No 1 and Hero No 1.

We wish Kader Khan a speedy recovery.

Thumbnail Image Source: vk