Kangana Ranaut Shares EDITED Video Of Karan Johar Claiming He Can Manipulate Box Office Verdict? Here's The Truth
Kangana Ranaut has shared a video which seemingly featured the filmmaker discussing how he can manipulate box office collections, and how a movie's verdict can be altered or seeded with the help of PRs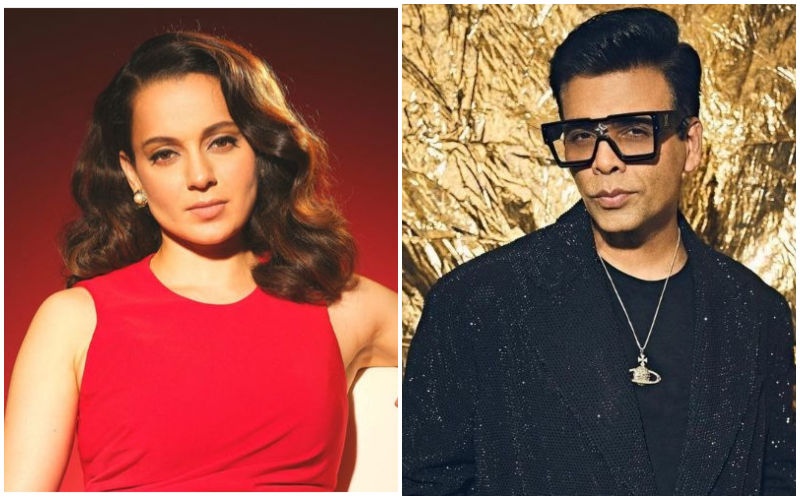 Karan Johar has made a series of stirring revelations! Interestingly, Kangana Ranaut has seemingly kept a record of it all. While the actress continues to rant about the filmmaker, Kangana has shared a video which seemingly featured the filmmaker discussing how he can manipulate box office collections, and how a movie's verdict can be altered or seeded with the help of PRs.

Sharing an edited video, Kangana wrote, on Twitter, "Dhanya hai aap Karan Johar ji. Bhagvan iss film industry ko aapse bachaye."
Unfortunately, the Queen actress came uninformed as she shared an edited clip from an event. In fact, what Karan was actually saying is smartly deleted from the video. Originally, the clip is from an event wherein, the filmmaker can be seen discussing his autobiography.
The event named The Hindu Lit for Life 2018: An Unsuitable Boy was a one-hour event hosted by critic Baradwaj Rangan. The video shared by Kangana displayed that Karan is talking about the manipulation that took place in the movie business.
Whereas, in reality, Karan was not discussing box office verdicts, but about the reception for books.
During the event, a person from the audience asked Karan if like a filmmaker, who fears failure at the box office, does he had any doubt about his autobiography- An Unsuitable Boy, facing rejection from the audience.
Karan disagreed and said, "What happens na that when you make movies, those numbers hit you, and they give you tags also- semi-hit, average, above-average, super-hit, blockbusters. Who's to know whether Penguin (book publisher) will call it a semi-hit or blockbuster? Those tags don't come (here) so I don't fear it."
He further added, "That's why digital shows are great, you don't know (whether it's a hit or a flop). I can tell you that it's the biggest show on the digital platform, but I can by lying also, you don't even know how to check it. But unfortunately for the box office, we can't lie about (collections). Because we have major box office policing that happens. So that's why I don't the failure of the book at all because I knew that even if it didn't do well, in PR, I can easily communicate that it has done very well."
Clearly, Karan said that box office collections can't be altered, as there is heavy policing about it. But what Kangana shared framed as if he was talking about the manipulation that happens in the movie business.
On the professional front, Karan marked his comeback in the industry as a director with the release of his film - Rocky Aur Rani Kii Prem Kahani and it has even garnered positive responses from critics and the masses.
Image Source: Instagram