All is still NOT well with Alankrita Shrivastav's Lipstick Under My Burkha, which apparently focuses on women who are upfront about their sexual desires.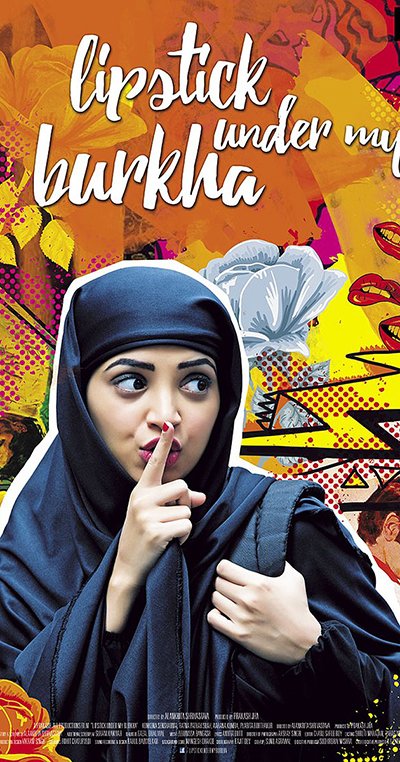 Image Source: merinews

The film stars Konkona Sen Sharma and Ratna Pathak Shah in lead roles.

The Tribunal screening slated for March 27 was held as per schedule, but did not culminate in a decision if Alankrita can release her film in the theatres.

The director was told that the Tribunal would review the film once again before letting her know. Alankrita is extremely anxious as she has spent nearly two years of sweat, toil and labour in this film's making,

If the Tribunal does not come back with a favourable reply, Alankrita and Prakash Jha (who has produced the film) will have to approach the Court to seek permission.

When contacted, Alankrita simply said, "The matter is still under subjudice."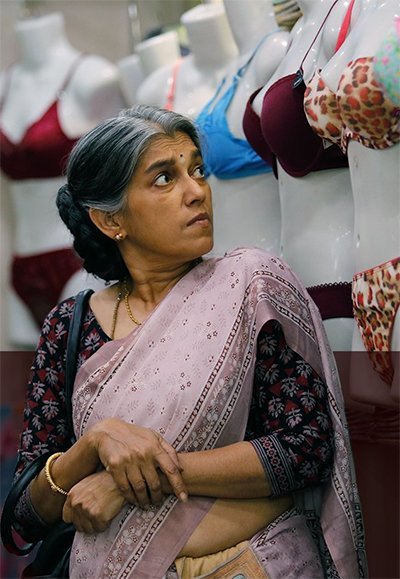 On March 26, Alankrita was very vocal about her distress stemming from the fact that the film had been rejected by the Examining and Revising Committees both.

In a Facebook Post, she wrote: "Our tiny little film about the lives of four ordinary women, Lipstick Under My Burkha has already won 7 international awards. And this when the film is still traveling the festival circuit, with many more festivals coming up in the next few months.

But the truth is that without the CBFC certification, it is disqualified from competing for the National Film Awards in India. So unless and until the film is certified, not only can it not be watched by the people of this country in theatres, including my friends and family, it cannot compete with other Indian films for film awards from India.

How sad that is! And how pitiful. I feel perhaps a bit like an athlete running and winning races in other countries, but not allowed to run in my own country. Nobody in my country can watch me run on the track. Not even my Mother! And I cannot even get to participate in the race in my own country.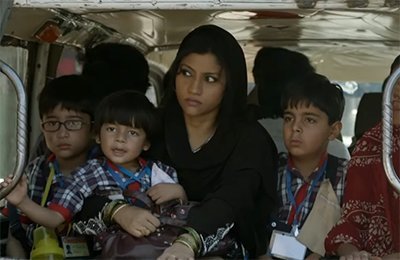 And then I think of my wonderful, brilliant actors who have put in their heart and soul into the film – Ratna Pathak Shah, Konkona Sensharma, Aahana Kumra, Plabita Manu Borthakur and all the others. They too are disqualified for competing for the country's national awards. If we do not get certification for exhibition, they are not going to be considered for any awards at all from our country actually.

One can question the worth and value of awards, but one thing is certain – that it is unfair to be forcefully disqualified from competing.

In a scenario when the world is welcoming the film and loving the performances, how heartbreaking that in India we are being told to hide.

Interestingly, Lipstick Under My Burkha has won an award at every festival where it has been in competition. The awards are a mix of jury prizes and audience awards.

The Grand Jury prize for Best feature Film at the 39th Festival International de Films de Femmes, Creteil, France - the oldest and perhaps most prestigious women's film festival in the world is a really noteworthy award. Ironically, this award has been presented by the French Ministry of Women's Affairs.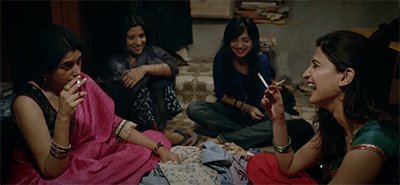 The Glasgow Film Festival Award that the film won is the only award at the festival and was previously won by Oscar nominated film Mustang. Again a big win! This was an audience award. It also won the CinemAsia Amsterdam Audience Award for the Best Feature.

The film has also won the Spirit of Asia Prize at the Tokyo International Film Festival, awarded by the Japan Foundation. The film also won the inaugural Oxfam India Award for the Best Film on Gender Equality at theJio MAMI Mumbai Film Festival with Star.

Most recently, the film won Best Film at the London Asian Film Festival, where actor Ratna Pathak Shah also won an award for her standout performance.

Audiences in Miami, Tokyo, Stockholm, Glasgow, Paris, Cairo, Amsterdam, Tallinn, London… have been enjoying this very Indian film. And I cannot wait for audiences back at home in India to be allowed to watch the film now. The universe has to make this happen!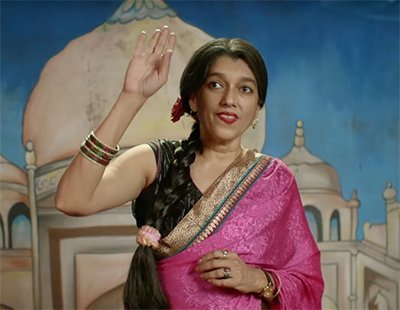 So here's hoping that Monday the 27th of March, the date of the FCAT hearing will open up the door that enables our tiny little film to not be crushed. And people in India are finally free to watch the film in theatres, and that as a film we are free to compete with other films in India on a level playing field. And till Sunday, I'm on edge. Not a wink of sleep, and fingers crossed,"

Unfortunately, it looks like Alankrita's fears have come true!

Image Source: youtube/prakashjhaproductions