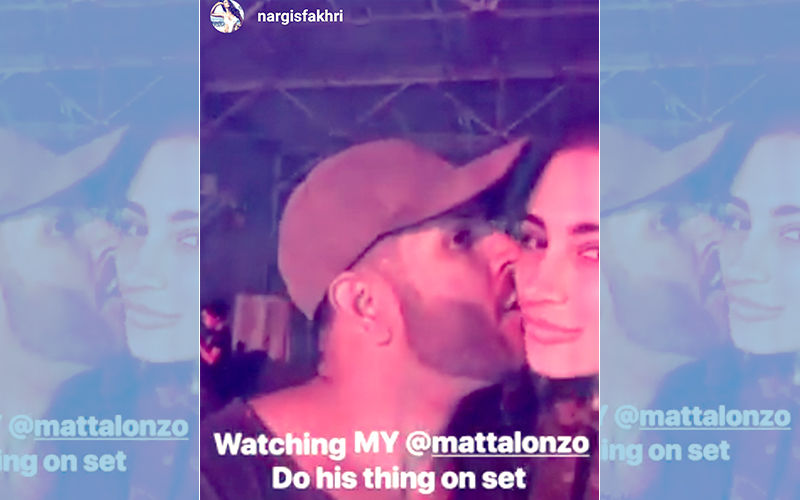 Nargis captioned the video as: "Watching MY @mattalonzo Do his thing on set (sic)."
If the kiss wasn't enough, Nargis also put emphasis on 'MY @mattalonzo' opening up clearly that they two were an item now.
Prior to Matt, Nargis was dating Uday Chopra. They two had broken up last year, but later on they had patched up and decided to give the relationship another chance. Nargis had moved in bag and baggage into the Yash Chopra bungalow.
But after a couple of months of trying to make the relationship work, it seems Nargis moved on in life and moved out of the Chopra household.
Let's wait and watch whether ex-bf Uday, who is very active on social media, will have anything to say about Nargis' kiss with Matt.
Image Source: instagram/nargisfakhri