Hottie Neetu Chandra has been spending a lot of time in Los Angeles, these days. After walking the ramp at the Los Angeles Fashion Week, she has shot for a music video for ace singer Rekha Bhardwaj. The song is titled "Hui main tumhari".

It's a soulful romantic track that has been shot at Santa Monica. This isn't the first music video that Neetu has featured in. She has earlier featured in Rahat Fateh Ali Khan's video too. Talking from LA to Showbiz India TV, Neetu Chandra reveals the turning point in her life, the time when she was offered her first film opposite John Abraham and Akshay Kumar.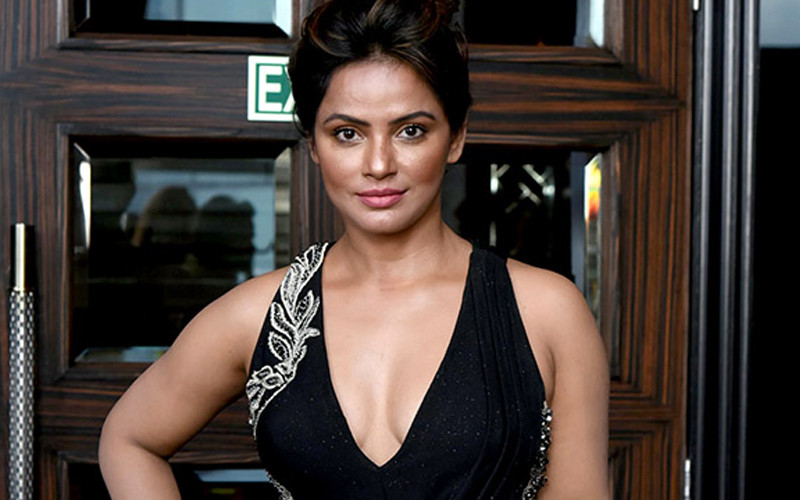 Neetu Chandra

"I haven't watched movies in a theatre in my growing up years, I have only seen movies on television. In 12th grade I met Priyadarshan Sir, he directed me in an ad film for Parker pen with Mr Bachchan. Later Priyadarshini Sir offered me Garam Masala, all I was thinking about at that time was paying my bills, I was a student. He told me the film would be opposite Akshay and John, but I was like, "That's fine but what will my pay cheque be?" He said, "You will get around 10,000 USD". I was like wow, that's my rental for 2 years.(laughs)"
Neetu is also an avid sportsperson. Basketball and Taekwondo are 2 sports, she excels at. In fact, she has 4 black belts in Taekwondo and has played the sport at state, national and international level. "I'm from Bihar, where girls don't aspire to be actresses, they end up being engineers and housewives, I was the first girl in the sport to represent my state and then the nation. My mother was very proud of me. I liked to see her smile, and I got into the habit of winning. I represented India in an international championship; I was in 9th standard and I got an honour from Jackie Chan in China," gushes Neetu.