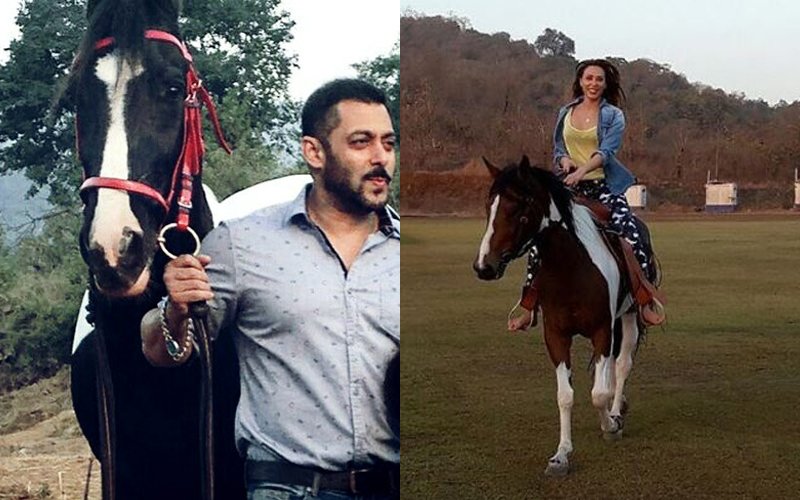 Your browser does not support the video tag.
Iulia Vantur is not leaving any stone unturned to profess her love for Salman Khan. A few days back it was her song video, where she was calling out Salman her 'Hero'.


And now we have her taking Salman's favourite horse out for a ride. Check out the picture below:


Salman has been riding this horse since quite a long time. People who have been to Salman's birthday bashes at his Panvel farmhouse can give testimony to it.


However, this isn't the first time Salman has let Iulia take the horse for a ride. A year or so back, there were pictures of Salman standing by the side of the ranch, and witnessing Iulia ride the animal.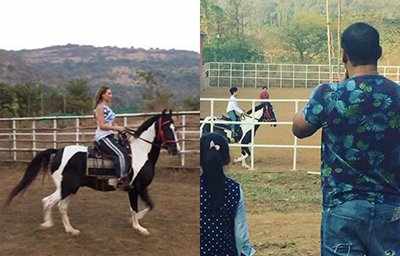 Image Source: images

If we recall, Salman and Iulia have never opened up about their feelings for each other – but both the families seem to be okay with their relationship.

Salman and Iulia sang the song, Baby Ko Bass Pasand Hai, together in Sultan (2016) as well. She even sang the song at the Police Festival Umang 2017. Also, she danced to a medley of Salman's songs at the Stardust Awards last year.

Salman even took Iulia to the shoot of her latest film, Tubelight, and Iulia was also present at the film's wrap-up party.

Last year, there were reports that the two would tie the knot soon. However, we still don't hear the wedding bells loud and clear.

What's the plan, Iulia and Salman?

Thumbnail Image Source: vk & instagram/iulia vantur