So, Sajid Nadiadwala calmly announced the other day that Farhad of Farhad-Sajid jodi who directed his successful Housefull 3 will don the director's hat for the fourth part of his successful franchise. But why didn't anybody ask him why he chose Farhad over Sajid?

Talking EXCLUSIVELY to SpotboyE.com, Sajid confirms that he will miss not directing Housefull 4, but quickly adds, "I don't regret it though, since my younger brother Farhad is out there." Creative differences that he split with Farhad last year, we asked? Sajid replied, "There were many reasons." Note that he not deny that Farhad and he did have creative issues. Sajid further revealed that he now operates from only his own house, but quickly added that "Farhad is still very dear to me. He was writing the film's dialogues anyway, so I think it was fitting to take him as the director." Well, the humble Sajid felt that we would never know that even he wrote the dialogues and screenplay (both) of Housefull 3 with Farhad!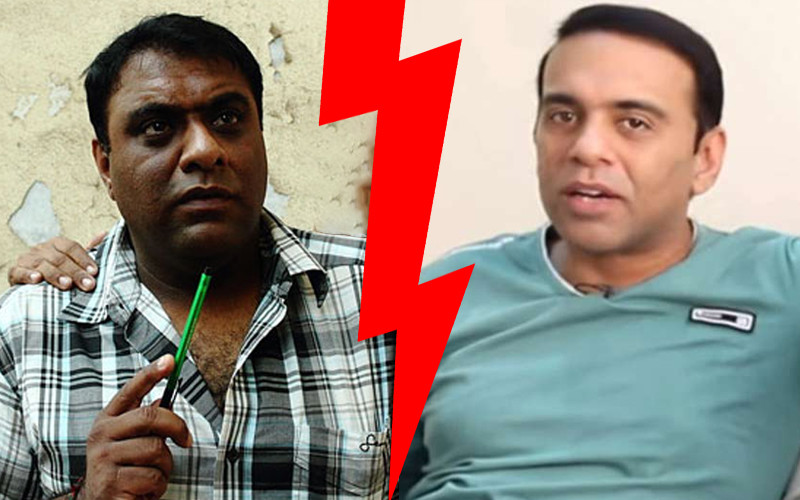 Sajid & Farhad

FYI, Nadiadwala and Sajid Khan had a big problem after Housefull 2, which had led to Khan's ouster from Nadiadwala's company. Khan had made some rude and irrational remarks about having resurrecting Akshay's career and this did not go down well with Akshay and his friend Nadiadwala. Farhad-Sajid went on to not just write the dialogues and screenplay of the third part together but even directed it jointly. But now everything has changed.
Sajid went on to add, "I can't predict the future but for now, Farhad and I have taken a call that we shall not work together." Housefull 4 has become quite a housefull of problems. First one of its main actors Nana Patekar was accused by Tanushree Dutta for harassment, followed by the allegations made by Saloni Chopra and Rachel White on its director Khan (not to forget Bipasha Basu and Dia Mirza's remarks). And now, bechara Farhad is so wanting to be on its sets.


Image Source:- Instagram/@farahkhankunder/@chunkypanday,patrika,deccanchronicle